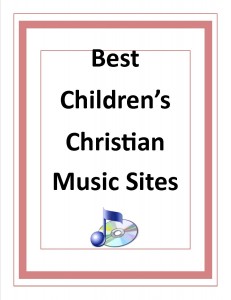 The following list has songs and sites that I recommend for Christian children's music. The songs are upbeat, singable and have great lyrics with a message. These are great to play in the car, at home or give as a gift. I will update this periodically.
Amazing Wonders Aviation by LifeWay – VBS 2012  Song Titles: "Remarkable", "If God" ,"A-M-A-Z-I-N-G", "Worthy", "In Your Power"   www.lifeway.com  Amazing Wonders Avaition is a VBS curriculum, but you can order just the CD's of the music. by Jeff Slaughter. Found a link on YouTube with all the words and motions for the songs. Check it out! http://www.youtube.com/watch?v=e9w8zVFpFTg&list=PLMntuwhil8rk575K5EsKE22y0v34_JES6   From this link you can find all the other songs as well.
Also from LifeWay : "Made for Praise Volume 10″   Link here for great praise songs for kids.
Brentwood-Benson Publishing    www.brentwoodbenson.com     Jeff Slaughter has done it again in the Around the World VBS by Brentwood  – Benson  for 2013! His songs can be previewed on this site: https://www.youtube.com/watch?v=_2N1yP78Hfk  You can order the separate music CD from the VBS curriculum.
Songs by Group Publishing   www.group.com  You can also download songs for $.99 from this site. Just click on the song title to listen to a sample of it. Group also has VBS curriculum CD's which you can order separately. Sky (2012 VBS) is one that I recommend. It has a wonderful version of "Indescribable" plus lots of other great songs! Last year's VBS CD's was Pandamania. From that VBS, I loved the songs "God is Listening", "He Knows My Name", "No Greater Gift", and "How Great Thou Art"!
Update: New CD available : Shine! Greatest Hits CD & CD-ROM   They have a preschool CD, too!
Songs from Willowcreek Church    www.promiselandonline.com  Click on the CD name Make Some Noise  and they have some of the motions to the songs as well.
Integrity Music has several CD's for kids. Go to www.integritymusicdirect.com and click on music and kids. You can preview the songs on the CD's by clicking on the CD picture. I wish all sites had this feature!
Great Big God 1, 2, &3 plus other children's cd's from www.vineyardmusic.com  Be sure to go to the Children's Curriculum section and then to "music".  Great Big God 1 is out of print, but you can download the individual songs  as MP3's. I especially like (and so do the kids) "Great Big God", "No Other God", "God You're Good to Me", "Father God" and "I Give Thanks." from that album.
www.seedsfamilyworship.net has children's music CD's with scripture songs. Go to "store" to find them. The songs are wonderful and certainly useable for adults to memorize scripture as well. There are 6 volumes and each package has 2 of the same CD. One is to keep and one is to share. I have given the complete set to each family for listening in their car. This site has other resources for families, too. Check it out!
Hill Song has great kids music, too! Go to http://www.youtube.com/watch?v=G689PlEXiXk  to hear "One Way" plus check out their other songs. You can go to Amazon and listen to a sample and download an MP3 version for $.99. I especially like "Every Move I Make" from the "Shout To The Lord" CD.
Another great tool is to learn some sign language for some of the words to the songs. Go to http://commtechlab.msu.edu/sites/aslweb/browser.htm-29  and there they have a video demonstrating how to stay a word in sign language. Just click on the word that you want to sign and the video will come on for it. You can replay it over and over to learn it. Kids love to do this!
Watch for more updates!
Update:
Go Fish has some great songs from their 2013 VBS called GOTTA MOVE!
Go to:https://www.youtube.com/watch?NR=1&v=hyBmPOlPWNA&feature=endscreen
This video is the song about the Fruit of the Spirit. It will give you an idea of their music!
For their CD selection,  go to www.gofishresources.com
Check out "I've Got the Joy" , "Ten Commandments and "This Little Light of Mine". They have very different catchy tunes and upbeat rhythms.
Pin It
Read More