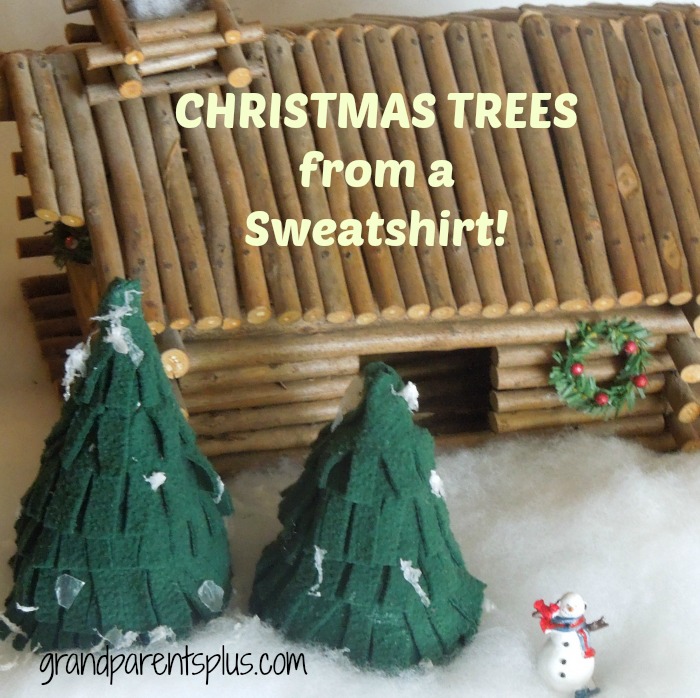 The stores are full of Christmas decorations and I've seen trees made from everything imaginable! There are burlap trees, felt, wooden, yarn, sequined, painted, feathered etc……
Here are some interesting yarn ones…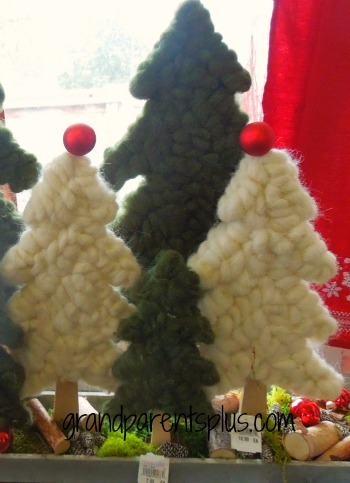 Have you ever seen one from a sweatshirt?
Well, the other night, I needed some trees for a cabin themed table setting. I didn't have nubby yarn so thought I'd  make some felt trees. My supply of green felt wasn't enough so I went looking for something usable for this project.  In my closet, I have certain clothes that I have for "painting".  My eyes fell on my green sweatshirt with paint stains on the outside. When I turned the sweatshirt inside out, I found that it had a wonderful texture and decided I would try to make a tree from it.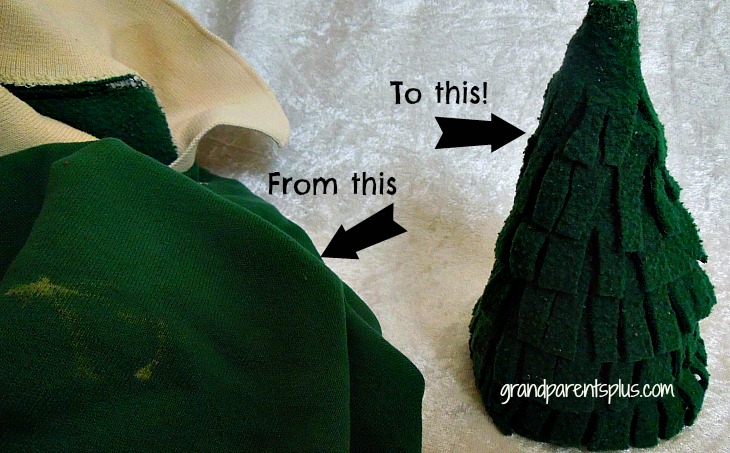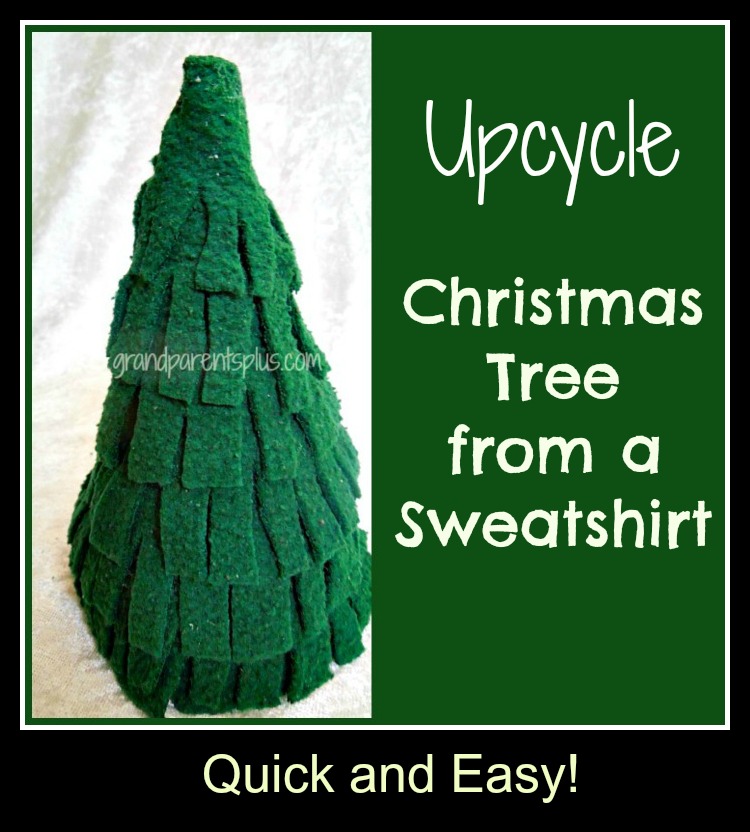 First, I made a cone from tag-board. I merely taped it together.
Next, I cut a strip of the fabric and glued it on the base so that the white cone wouldn't show through the fringed layer.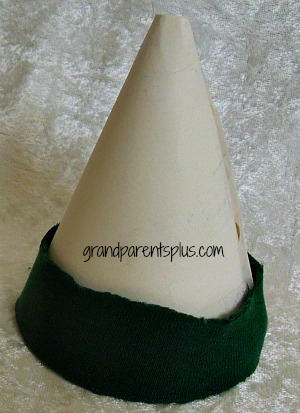 Then I cut the strips about two inches in width for these small trees. Cutting half way up, I fringed the strips.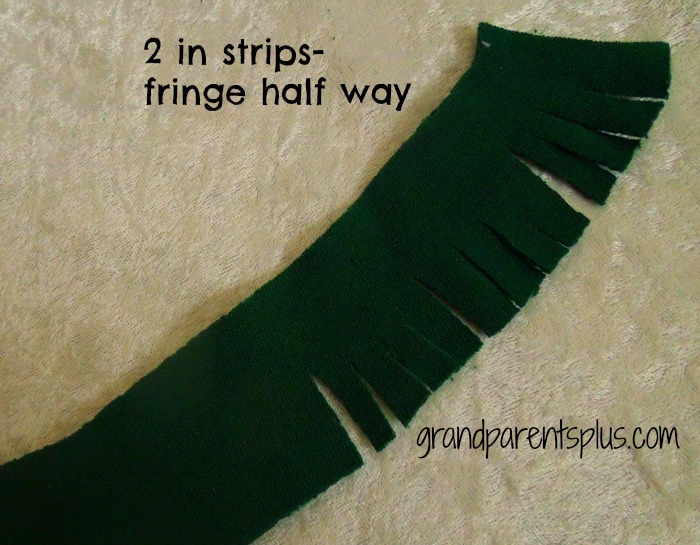 Start wrapping each layer and gluing in place.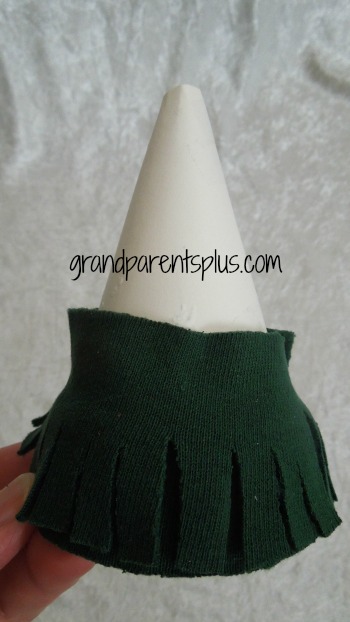 Continue to the top!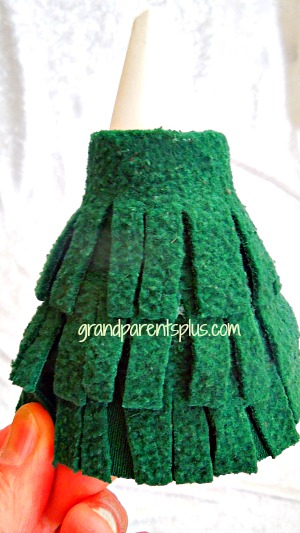 When you reach the top, take a small strip and glue together gathering the top and holding in place with a paper clip until dry.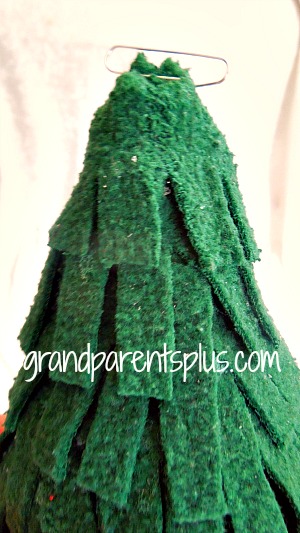 Finally, once it is dry, you can decorate it with snow (paint), add red balls, green glitter or whatever you choose.  Paint is easily added to the sweatshirt fabric either before or after you wrap the pieces or add some fake snow.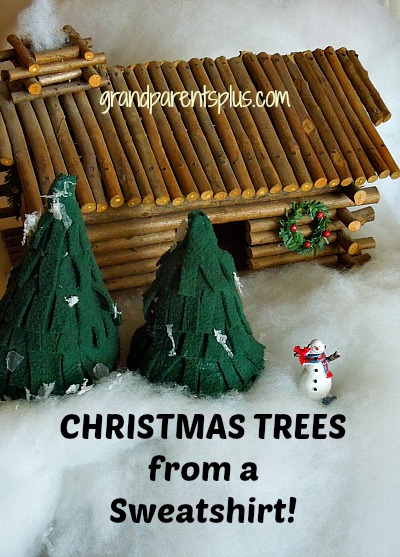 There you go! Bet you never thought of using a sweatshirt this way before!  By the way, I still have my paint sweatshirt as I just used part of the sleeves. Now it is a "short- sleeved paint sweatshirt" unless I decide to make more trees!
Cost: $0.00
You might be on the lookout for green sweatshirts at a thrift store!
Enjoy!
Phyllis
For other fun posts to come, subscribe, follow on Pinterest or Bloglovin!
This post is linked to the following parties…….
Pin It
Read More