This recipe for Cereal Cookies is an easy one. It's one way to use up any left over crispy rice cereal you may have on hand. It's the cereal that gives it a crunch while the coconut gives it a chewiness. There are two variations for this recipe. One uses plain crispy rice cereal and the second variation uses cocoa crispy rice. Pictured is the second variation.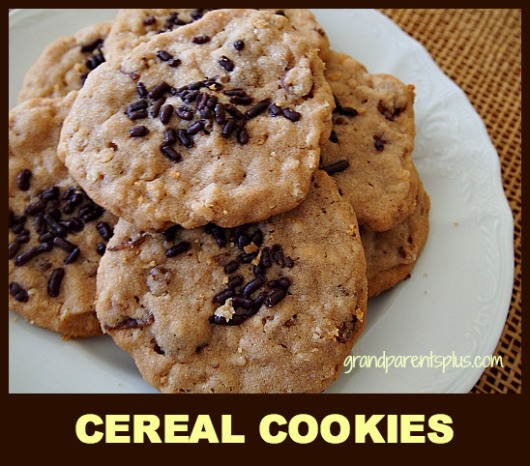 This is an "anytime cookie" as you can use any color sprinkles or none at all. Vary the colors for the season, or plain is good, too! 
Ingredients: 
1 cup white sugar
1 cup brown sugar
1 cup margarine
1 cup oil
1 egg
1 tsp. vanilla
1 tsp. cream of tartar
1 tsp. soda
1 tsp. salt
1 cup quick cooking oatmeal
1 cup coconut
1 cup rice crispy cereal
3 1/2 cups flour
Directions:
Mix all ingredients and drop dough (small walnut size) on greased cookie sheet.  Add sprinkles if you wish. Press down with glass dipped in sugar. 
Bake 7-9 minutes at 350 degrees
When done, let cookies set on tray for a couple of minutes before placing on rack.
Recipe makes 60+ cookies!
If making a chocolate variation (as in picture), use a cocoa crispy cereal and add 2 tablespoons cocoa powder.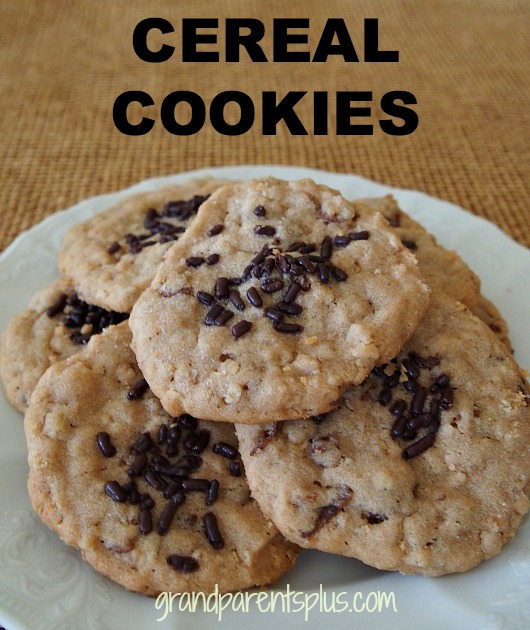 Enjoy!
Phyllis
This post is linked to the following parties…….
Pin It
Read More