Sometimes you want something special to garnish a salad that you've made. This tomato flower is an easy one to make and looks spectacular on a potato salad or any fresh vegetable salad. It only takes about 3 minutes to make. Let me show you how easy it is.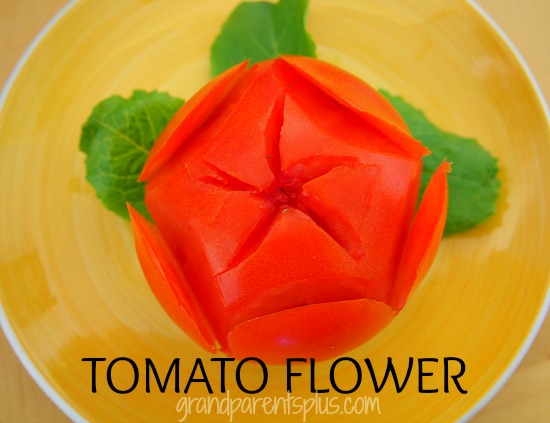 First, using a sharp knife, cut a 5 or 6 point star on the bottom of the tomato. Slice just a bit off of the cut to make it show up more.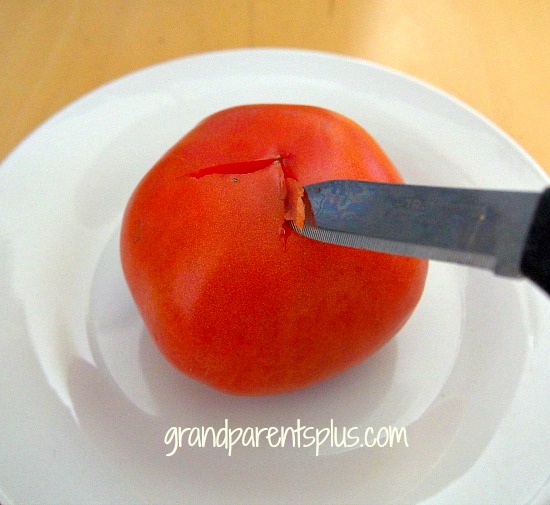 Next, between each of the five points, slice down the side just slicing the skin with a little of the tomato meat.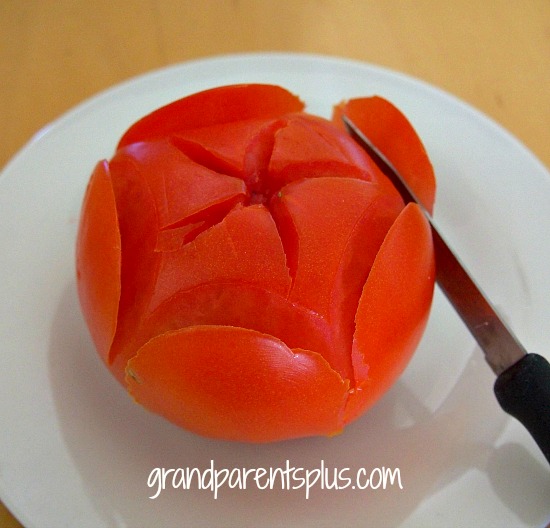 Finally, press each petal out gently. Add a few greens for leaves and you are done!
Wasn't that quick and easy?  Won't this tomato flower look lovely on a vegetable plate or on top of a fresh veggie salad?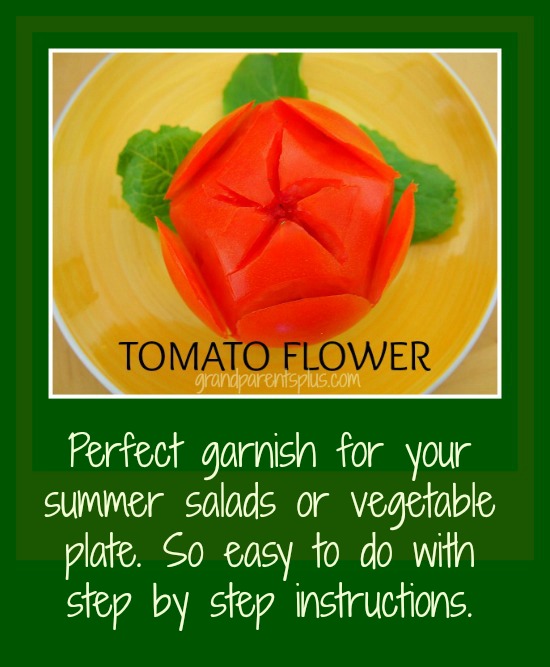 Try it!
Phyllis
Love to have you subscribe on the sidebar so you don't miss future posts!
Follow on Pinterest or Bloglovin' , too.
This post is linked to many of the following parties….
Pin It
Read More