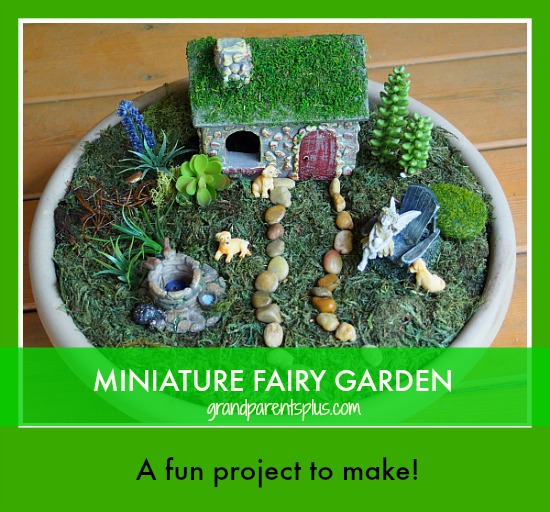 I've always admired tiny, miniature fairy gardens, but never tried to make one myself. With our busy schedules, I didn't want to be tied down with keeping it alive with real little plants that dry out quickly. Also, I wanted this on my covered  front porch where no rain gets at it. By making a miniature fairy garden in a planter, it gives you options to move it where you like and by using artificial plantings, it makes it worry-free!
You can invest big money in these little miniature gardens. They don't come at a "miniature price"! I already had the planter so invested in the cheapest resin house I could find. Keep the cost down even further by making a little house from a bird house.
Any container works, you just need to scale the house and accessories according to the container size. The planter I used measures 16 inches in diameter. The little cabin is 6 inches wide and about 5 1/2 inches tall.
First, I filled a planter with dirt and covered it with artificial sheet moss.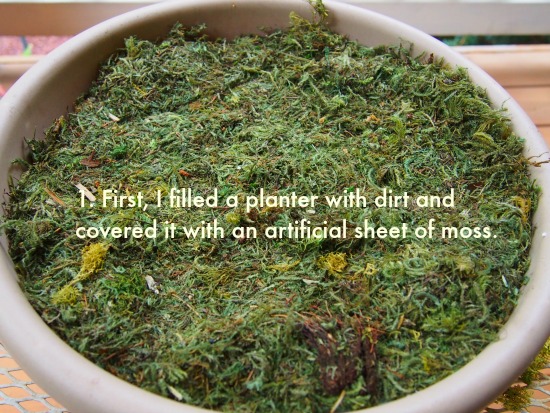 Next, I added some artificial succulents that I already had.  Using small pieces of artificial greenery works, too. I even used some greenery from my Christmas bin.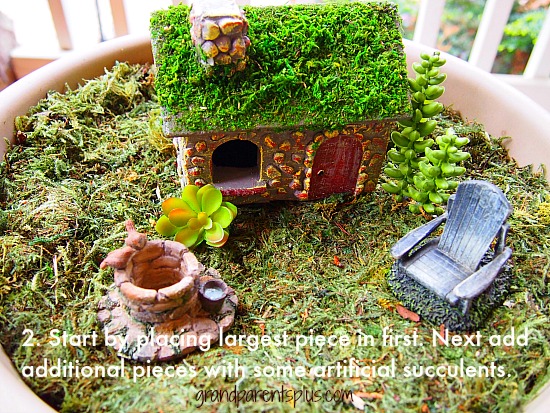 Get as elaborate as you like, but don't over do it. Keep the theme going whether it is rustic, cottage, gnome, fairy, beach or woods. Let the accessories add interest, but not clutter. Sometimes less is more! Some very inexpensive additions are moss-covered rocks and small pebbles from Dollar Tree. I placed one blue glass bead in the well to resemble water.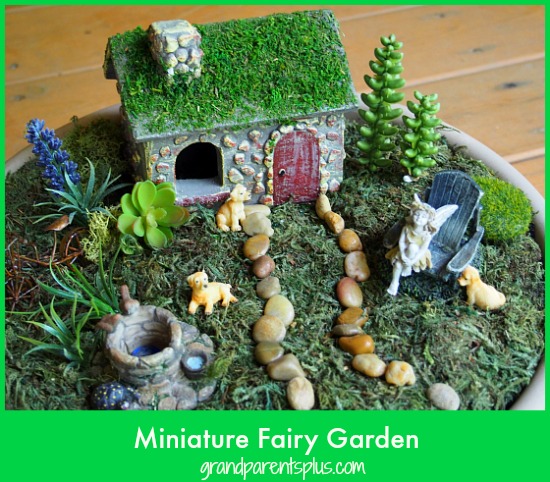 This is a wonderful project for kids to help design with you. The possibilities are unlimited. A miniature garden can be in a wine glass, punch bowl, compote dish, bird-cage or whatever you choose.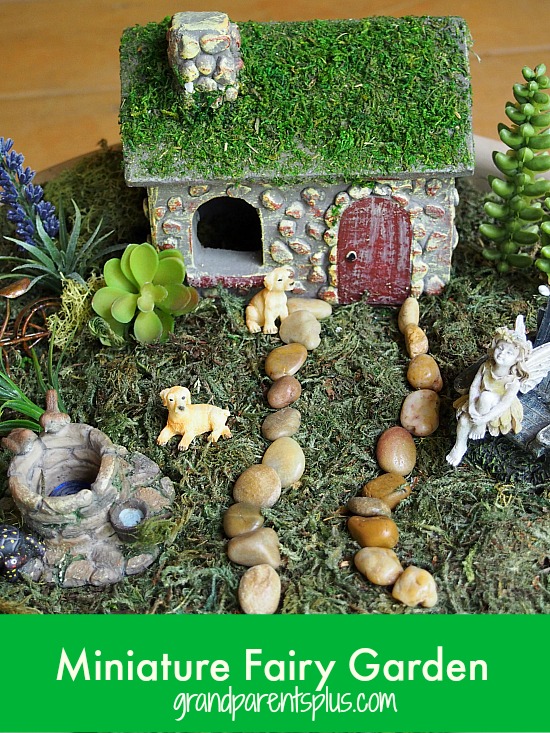 In my miniature fairy garden, the house is hollow so I can put an LED light in it at night! Kinda fun! Are you inspired to try one?
Thanks for stopping by,
Phyllis
I invite you to subscribe to future posts, but remember your email is never shared or sold!
Follow on Pinterest and Bloglovin, too!
This post is linked to many of the following parties….
Pin It
Read More