Vintage jello molds go back to the 40's and 50's, I believe. Any good cook would make her jello combinations in these molds. Then, you would un-mold them and place them on a plate with iceberg lettuce. A dollop of whipped cream or mayo topped it off. They came in several styles such as plain, swirled, various shapes, and sizes. I remember my mom using them!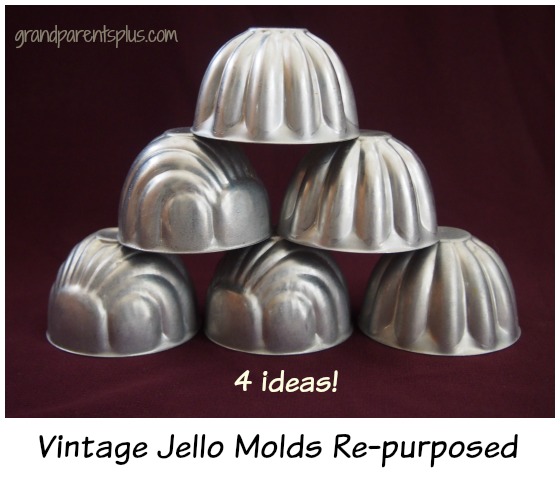 While they are a thing of the past, I'll show you several ideas that re-purpose these vintage jello molds for today's use!
The first idea is using the mold as a planter for artificial succulents. They look great as a little greenery accent on a side table. Put  styrofoam in the bottom and cover with artificial moss. Stick the artificial succulents down into the styrofoam and you're done! No watering, either!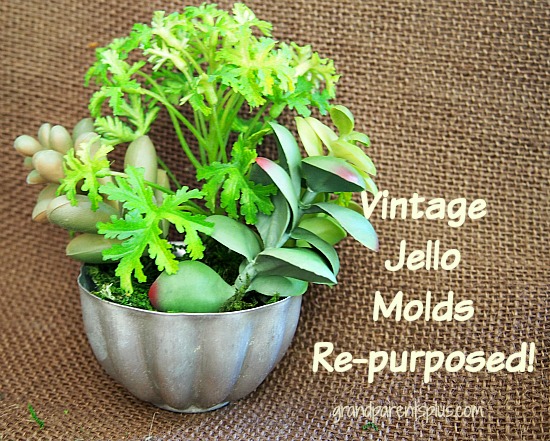 Next, they are perfect for a miniature garden display. You don't need many items, but it certainly something eye-catching and cute. Once again, use styrofoam or floral foam, artificial sheet moss, and a few items to make the garden look great.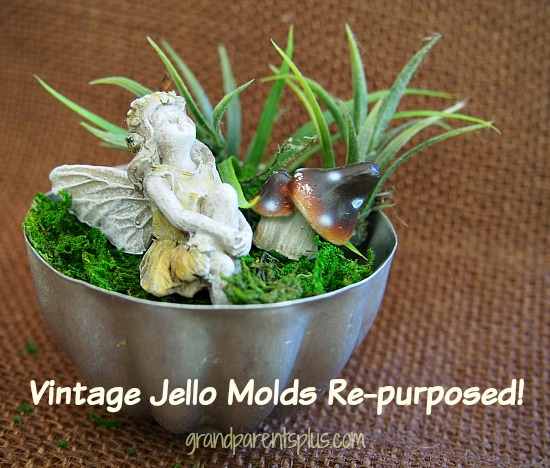 Finally, here a two ideas for Christmas…..
The first one is a snow scene. I merely used some cotton batting, a small winter figure, and silver pipe cleaners. Just hot glue everything in place. Use as a small Christmas accent on a shelf or hang on your tree. Change the scene for another season.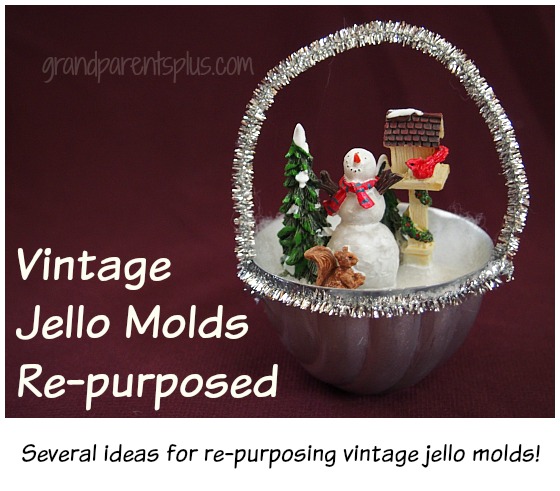 Another ornament idea is to hot glue two together and finish off the edge with silver tinsel pipe cleaners.  Glue another circle of the silver on top and finish with a loop to hang it.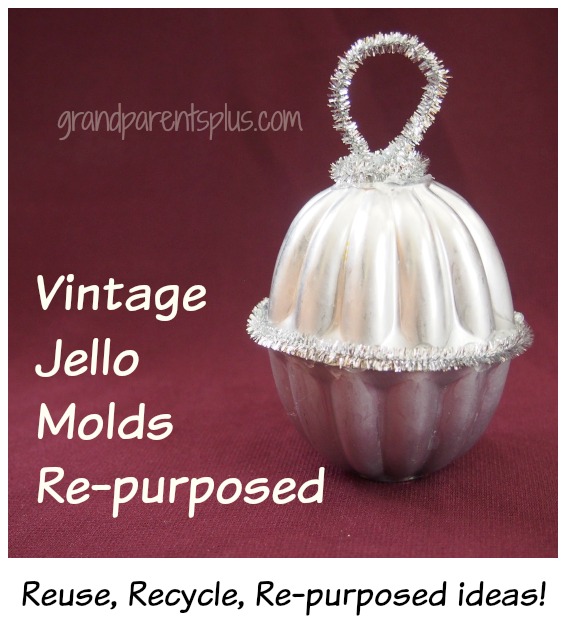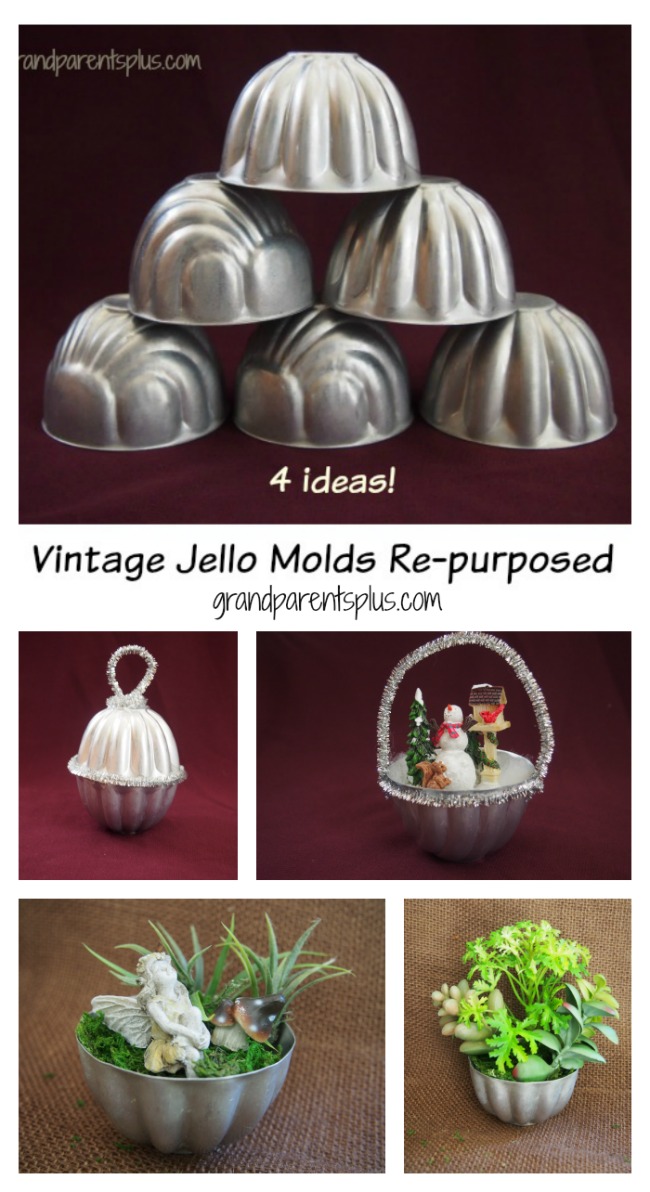 Other ideas for re-purposing include using them as popsicle molds or individual serving dishes for mayo, condiments, pudding, etc. 
OK, do you remember these jello molds? Kind of reveals our age, right?
Thanks for stopping by, 
Phyllis  
Subscribe so you don't miss a post! Your email is never shared or sold.
Follow on Pinterest, too.
stopping by the following parties…..
Read More