Christmas Idea House Part 3 takes you into 4 areas of this home which is full of inspirational ideas for your own Christmas decorating. A team of decorators  fill this home with arrangements using new decor, vintage pieces re-purposed, along with unique decorating ideas that can be done in your own home.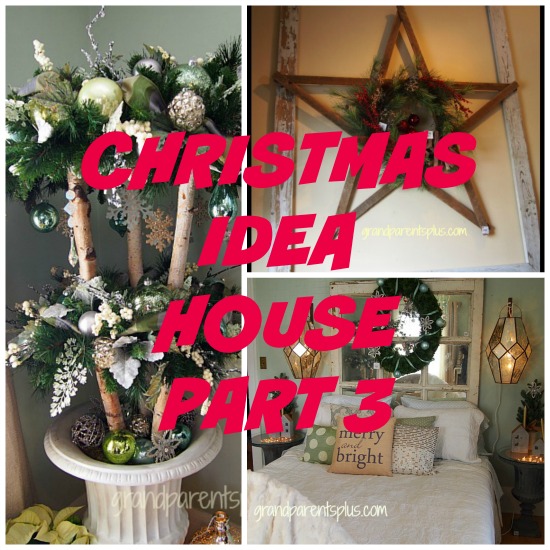 The headboard in the master bedroom is a beautiful mirrored vintage window. (actually an antique ballroom mirror) A large wreath makes it special for the Christmas season.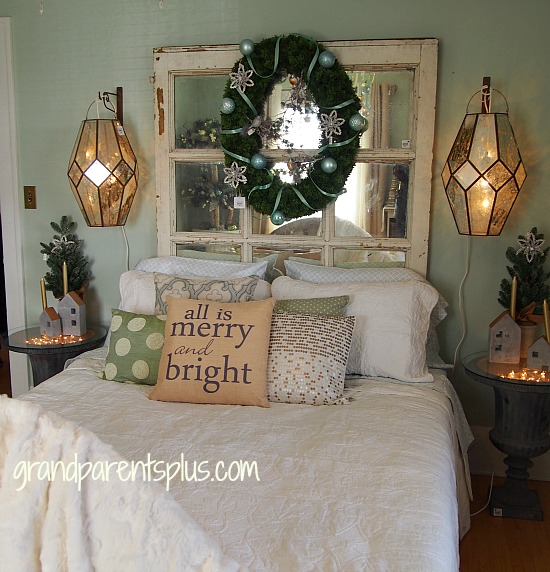 Notice the tables along side of the bed. They are metal garden urns turned into side tables.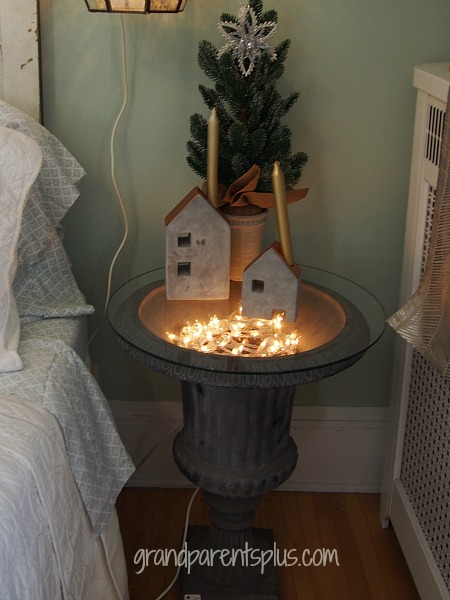 With a circle of glass on top and twig balls with Christmas lights inside, this garden urn makes for an unusual, but lovely bedside table.
Two more creative ideas in this bedroom are the salvaged wooded gate and a non-traditional Christmas tree. The gate has decorative metal added between the rungs to hang jewelry.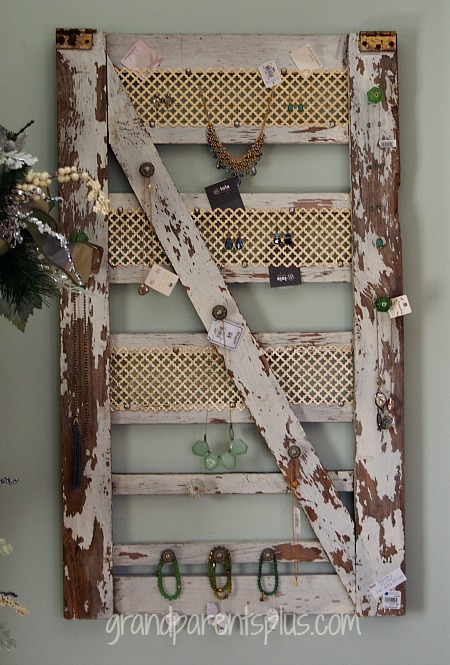 In the corner of the bedroom is the non-traditional Christmas tree. Three birch poles, two wreaths of different sizes, various ornaments, and lights all arranged in a garden urn become a unique tree.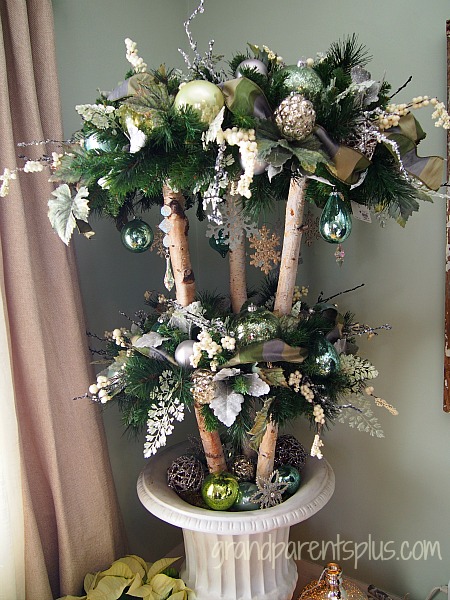 Over the dresser, another vintage window makes a backdrop for a Christmas wall plaque.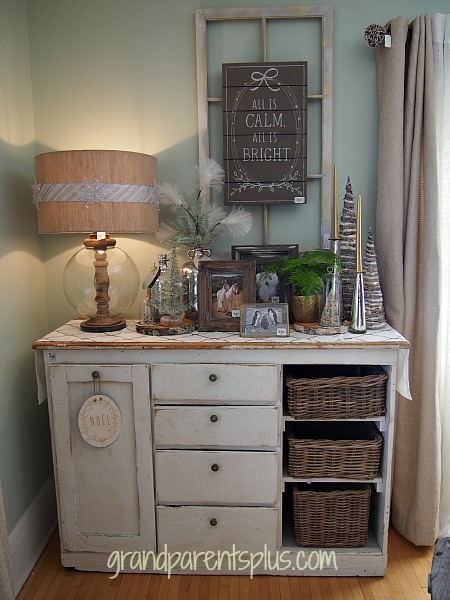 Hanging from the ceiling light fixture is a vintage wall frame decorated with ribbon, icicles, and ornaments.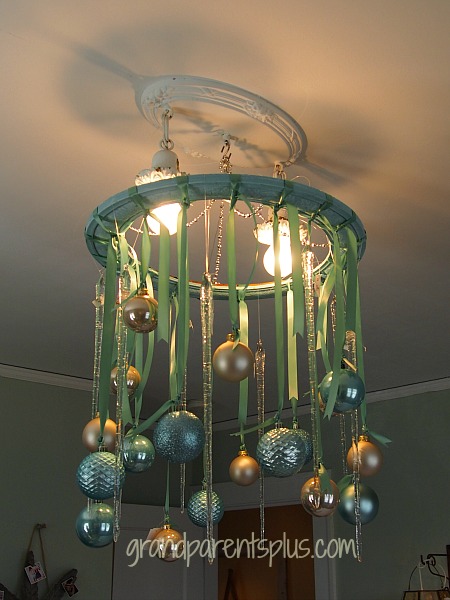 In the stairway, a salvaged frame with a wooden star, decorated with wreaths and ornaments, looks beautiful for a large space. If you want to know how to make an inexpensive star, go to $1 wooden star for an easy tutorial! Use it both for Christmas and 4th of July!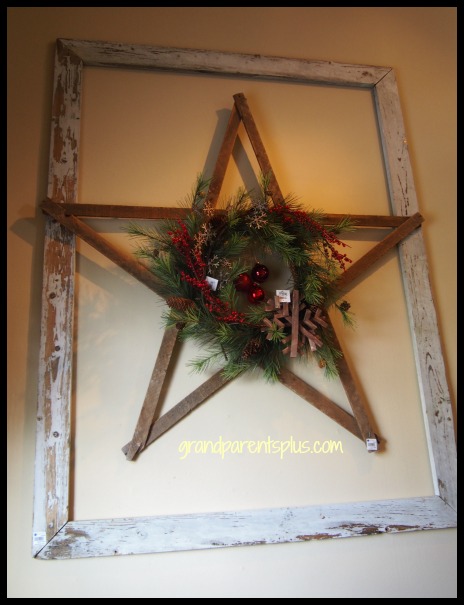 The small upstairs bathroom is very tiny, but it has big ideas. The curtain rods are birch branches with a wood-slice garland creating a valance for the small window. To the left of the window is a small wooden sleigh turned into a wall shelf.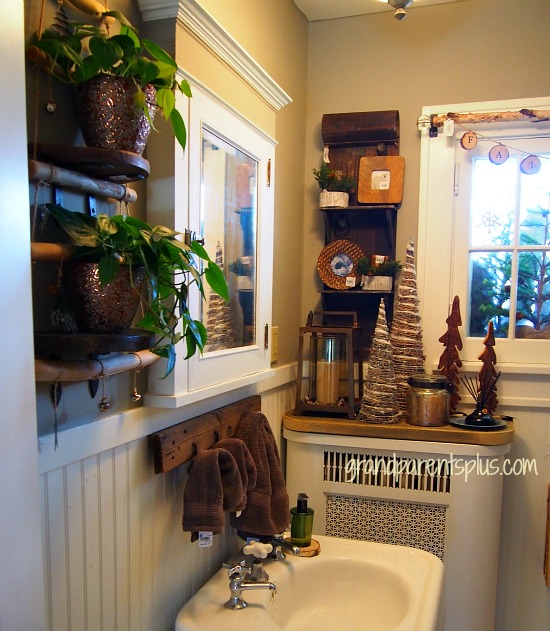 The birch printed shower curtain has accents of wood ornaments and permanent pine stems.
Graduated pieces of wood tied together create a Christmas tree that fits perfectly with the Northwoods decor.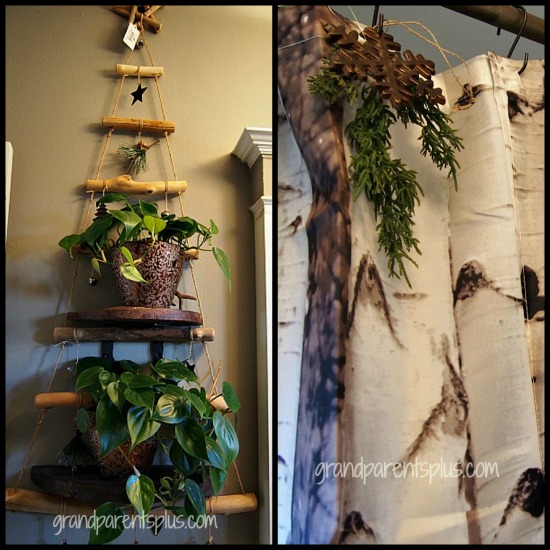 Of course, to go with the woodsy feel, the toilet paper holder is a birch box with a dowel through it! Also, the salvaged wood with baskets attached hold extra towels and pinecones.  They sure packed a lot of ideas in such a small bathroom!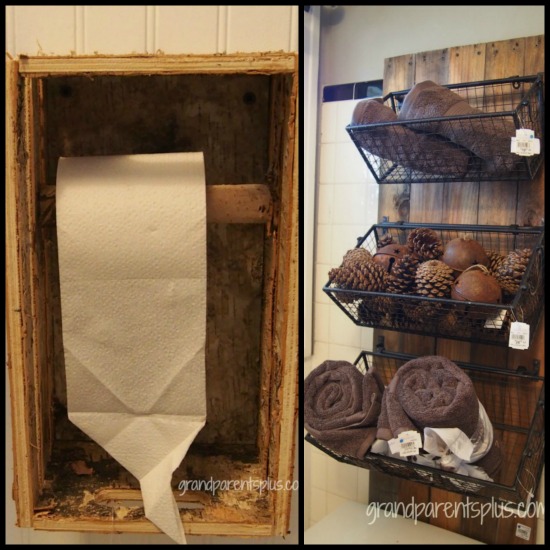 The last room of this post is the office. On the wall, gold cubes attached to the wall create very interesting decorative shelving.  The hollow lamp-base on the desk holds pinecones and ornaments.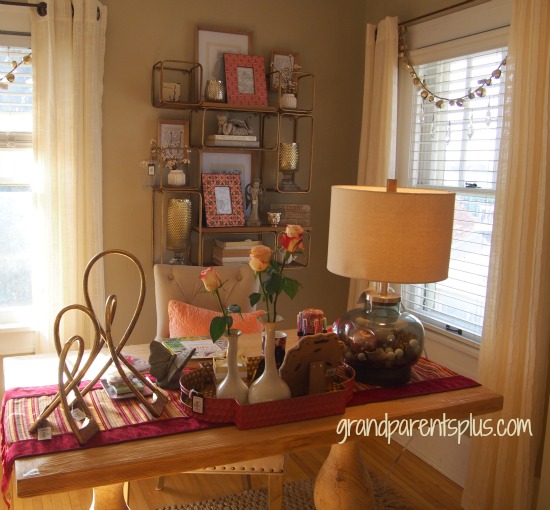 On the opposite side of the room are an array of gold mirrors on the wall. On several mirrors, they used gold window markers to write "Joy, Peace, and Noël". That's an easy Christmas idea!  The hanging pendant light is actually a re-purposed bird-cage.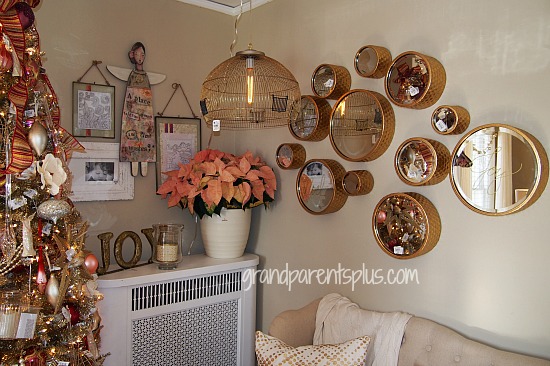 The coffee table is a salvaged lobster cage with an added glass top.
A metal deer decorates the bulletin board. The backing of the bulletin board is a paper tablecloth.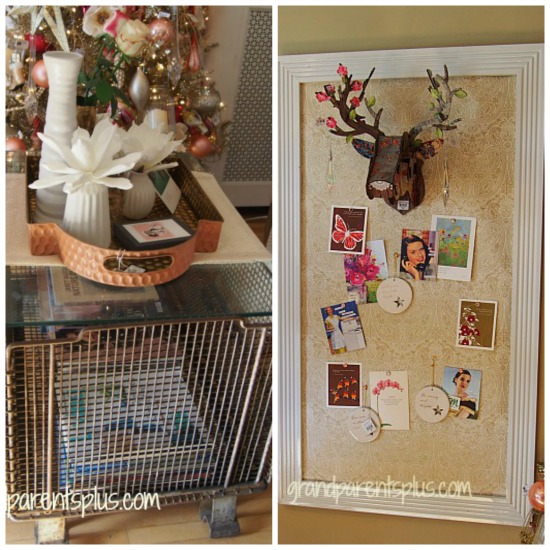 I hope you are inspired by the wonderful creative ideas in this Part 3 post. If you missed Christmas Idea House Part 1 or Christmas Idea House Part 2, be sure to click on them and see the decorating ideas there, too!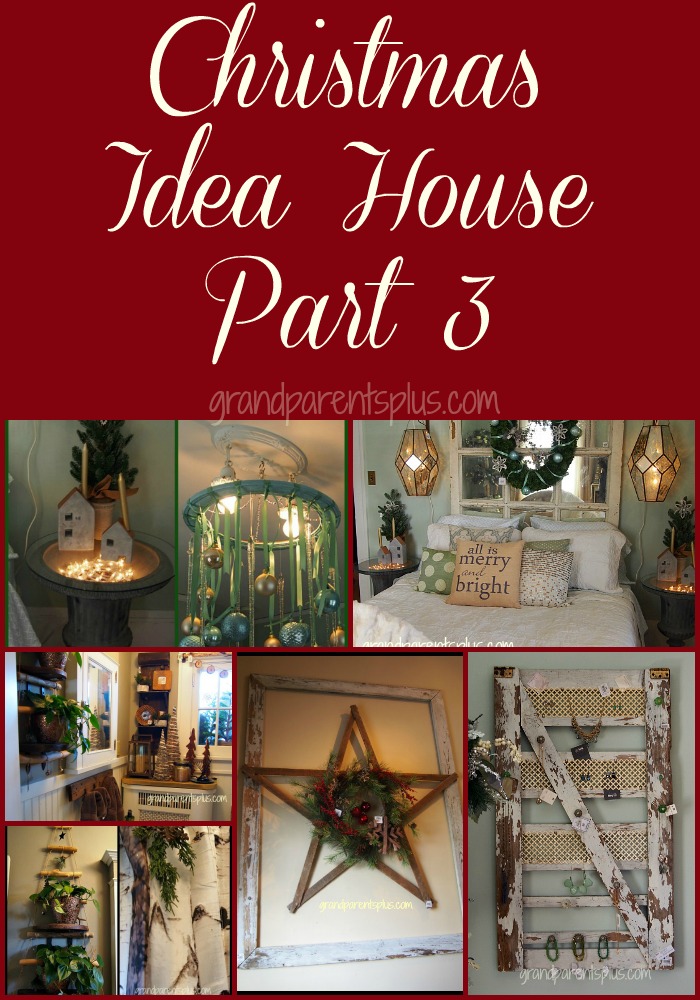 One Christmas Idea House post is left so subscribe on the sidebar and you won't miss it. I never share or sell your email.
Thanks for stopping by and Happy Decorating!
Phyllis
Follow on Pinterest, too.
Post linked to these parties…
Read More