For fall, sunflowers fit right in. They are so cheery and beautiful. Using sunflowers for a Sunflower Tablescape makes a perky, fun table-setting. Lots of china colors go with sunflowers. You can use gold and brown, red, burgundy, white, blue or greens as I have done. This tablescape is also cost-friendly with ideas that you can do in your own home.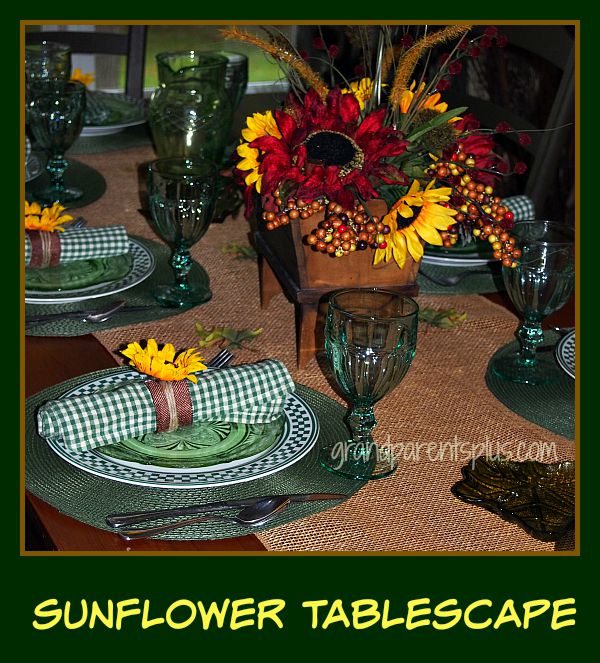 I like to mix china. This set was one that I had at our cabin for many years. You won't believe what I paid for it. I got it on a closeout at a discount store and paid $8 for 4 (5 piece) place settings! I bought 4-4 placesetting boxes!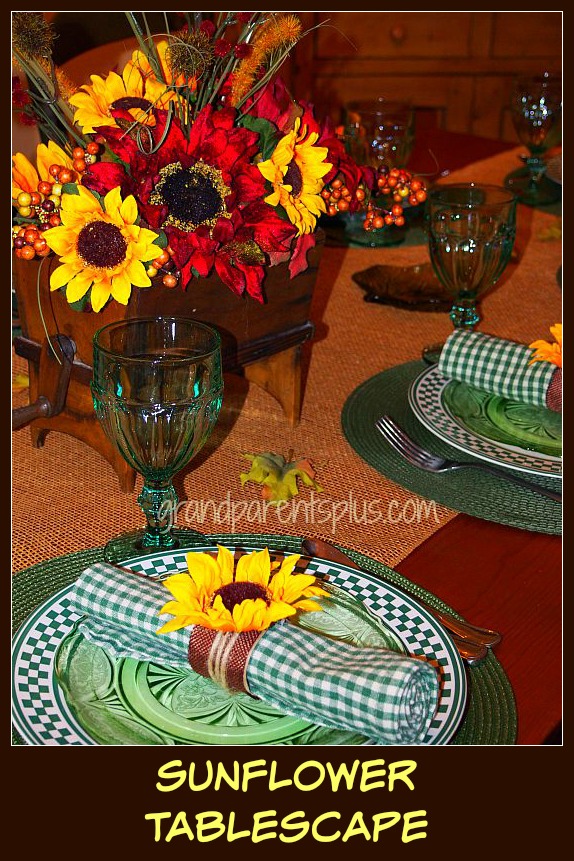 Along with the green checked china, I've used my green depression glass salad plates and jello molds. Yes, those little green cups are vintage jello molds. (in picture below) I use them to serve a scoop of sherbet, shrimp cocktail, fresh fruit, veggies and dip, sauces, etc.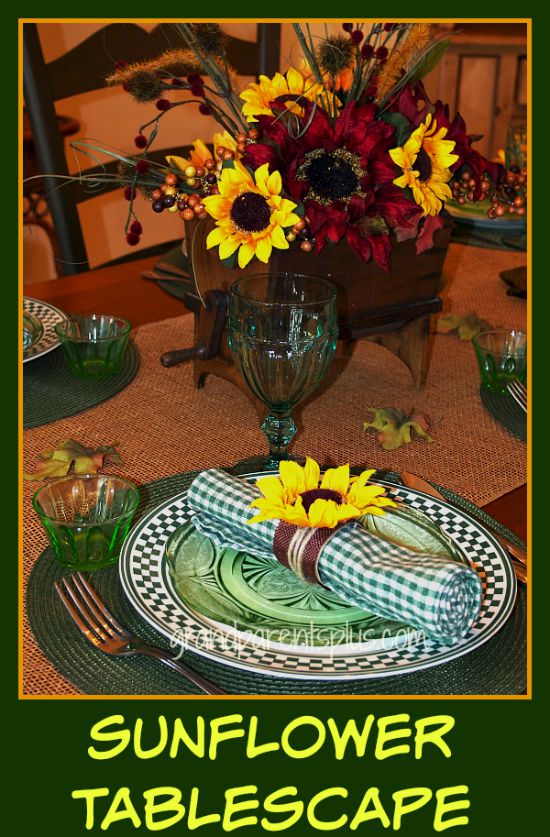 The centerpiece was one that I already had, but it didn't have the yellow sunflowers. So, I merely inserted a few to go with the theme. Check out Fall Tablesetting to see how it originally looked.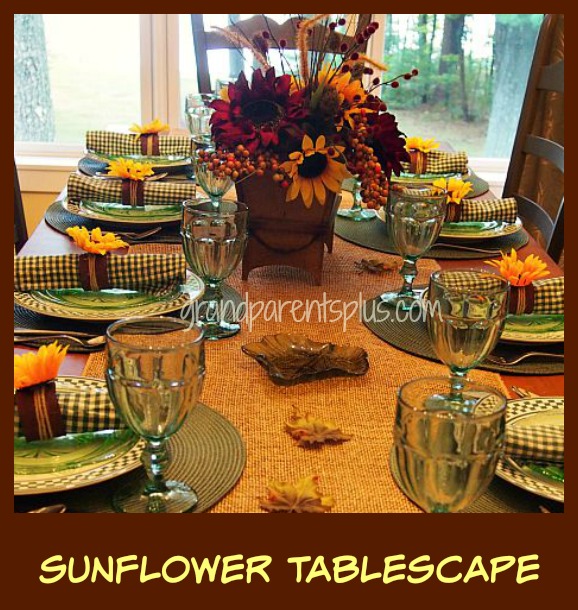 I made the sunflower napkin rings. They are so easy! Instructions on to make them are on Fall Idea House #2.
On a clearance sale after Christmas, I found a large green checked tablecloth on sale for four dollars and made the napkins from it. It's a good way to get inexpensive napkins, if you can sew a straight-stitch. Buy the 120 inch tablecloth and you will get around 15-20 napkins out of it depending on napkin size.
So, have fun mixing up china, making napkin rings, and sewing napkins! 
Now, "serve with style" with your cost-friendly sunflower tablescape! 
Thanks for stopping by, 
Phyllis
Don't miss a post! Subscribe! Your email is never sold or shared.
Follow on Pinterest, too.
linked to these parties…
Pin It
Read More