Usually the words both "woodsy and elegant"  don't quite fit together. Most people would do one or the other. However, my Christmas tree is best described as both – a Woodsy, Elegant Christmas Tree. Let me show you.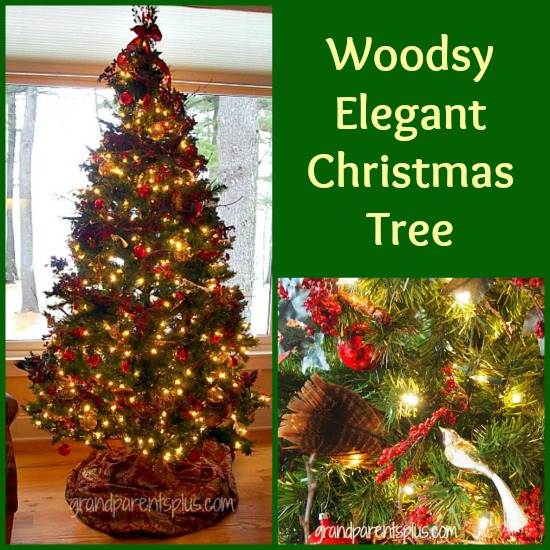 We live in a wooded area so I thought I would use some things, found in my yard, as tree decorations. There are wild turkeys in our area and they sometimes lose a feather or two. I collect them and use them in my tree as well as some branches. Sound funny? Maybe…..  You tell me!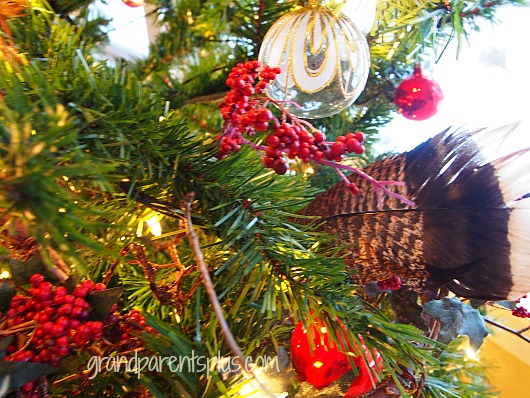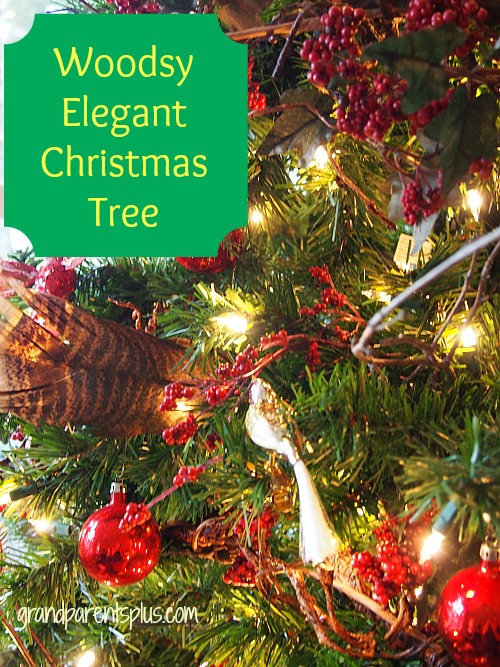 The garland is like a bunch of twisted branches accented with bunches of red berries. It has held up for many years and used many ways. It adds a lot of "woodsy feel" to the tree.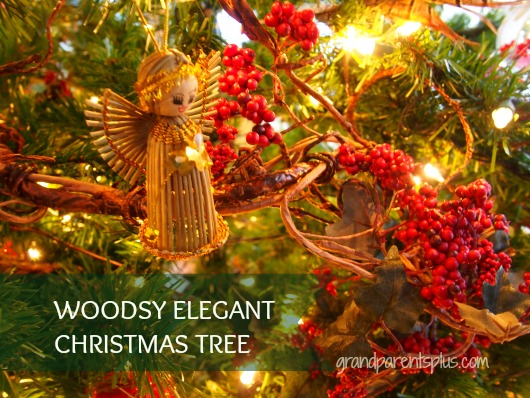 For the elegant part, I have 12 gold balls that I hand carried from Germany (to protect from breakage) that add the sparkle and some elegance to the tree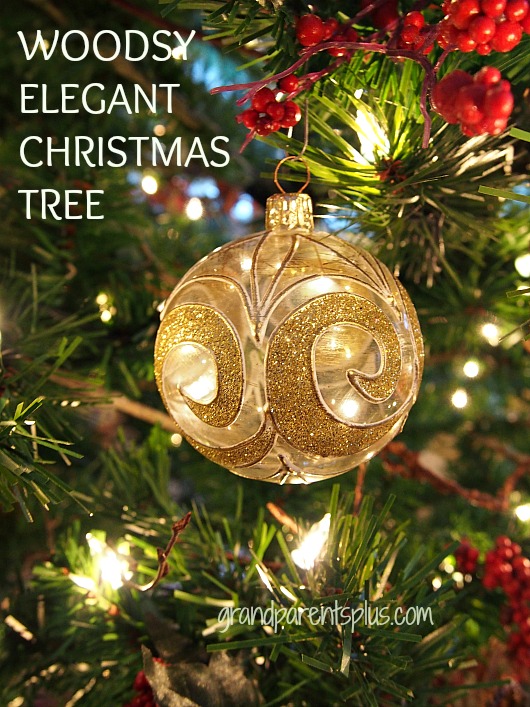 Can you find the feathers and branches? Yes, there are pheasant feathers, too.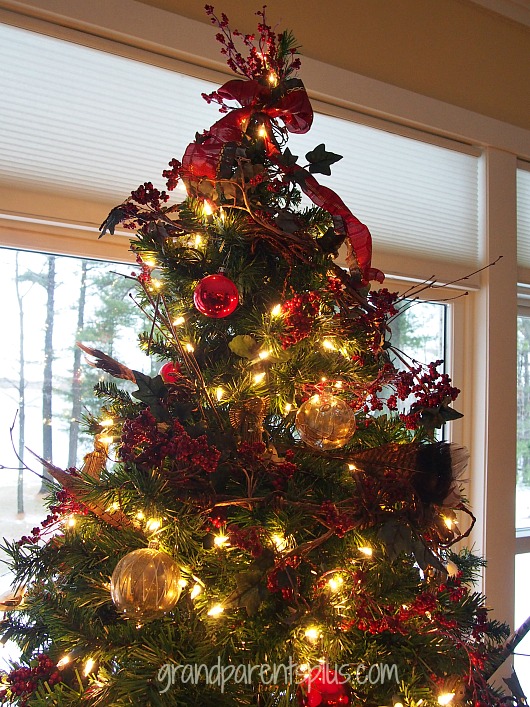 A close up with the feathers tucked in here and there.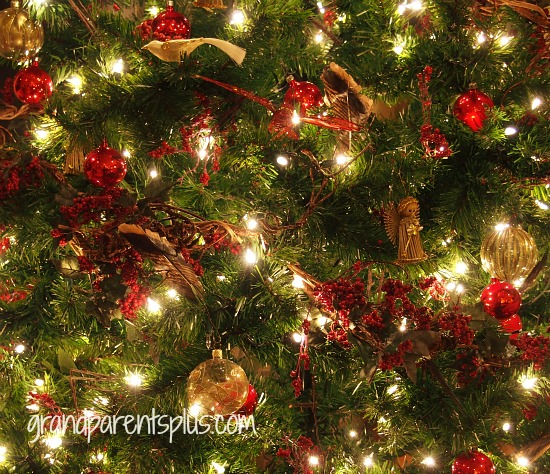 I think almost anything works as long as it adds color, texture, form and memories! Don't you?
Find a theme and go for it!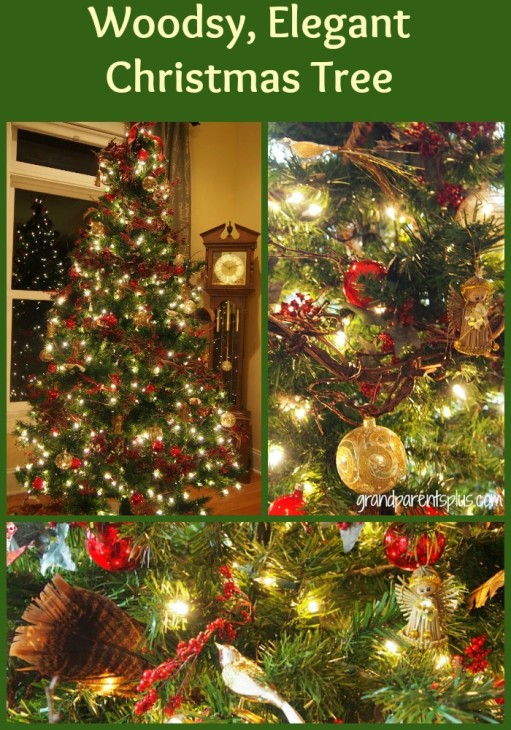 What's your tree like?  Is it decorated on a theme or memory ornaments? 
Phyllis
If you choose to subscribe, your email is never sold or shared!
Follow on Pinterest, too.
linked on these parties…
Pin It
Read More