This Orange Tapioca Fruit Salad recipe is from my mom. She made it when entertaining large groups and family Sunday dinners when I was young.  It became a hit with everyone and today, it is still requested.
It is quick and easy to put together. This recipe uses canned pineapple and mandarin oranges  (grapes, blueberries, too, if desired) so it is less expensive per fruit serving for a large group.
I grew up with my mom making a big Sunday noon dinner each week after church. (Not many do this today.) Everything was in the oven before we left for church. We often had company and Orange Tapioca Fruit Salad was a favorite. There used to be a Jello product called "Orange Tapioca" and I think she got the recipe off the box. I loved it so much back then that now I make it with the regular tapioca pudding, but add fruit juice instead of water to make it taste similar to the original recipe.
Orange Tapioca Fruit Salad
Ingredients
1- 3 oz box of "Cook & Serve" vanilla pudding
1-3 oz box of "Cook & Serve" tapioca pudding
3 cups of orange juice (or orange and pineapple or any combination along with at least 1/2 of it orange juice)
Large can (15 oz.) of Mandarin Oranges - drained
Large can (20 oz.) of Pineapple Chunks (in its own juice) - drained
Red Grapes (optional) cut in half
Instructions
In saucepan, combine the dry vanilla pudding and tapioca pudding with 3 cups of orange juice or combination of juices. You may use the pineapple and mandarin orange juices with the orange juice.
Cook over medium heat, stirring constantly until thickened.
Cool until fruit can be added.
Fold in the fruit and refrigerate for at least 3 hours.
Serve in a large bowl or individual dishes.
Top with whip cream, if desired.
http://grandparentsplus.com/orange-tapioca-fruit-salad/
This is very important!!! I made the mistake once and it didn't work!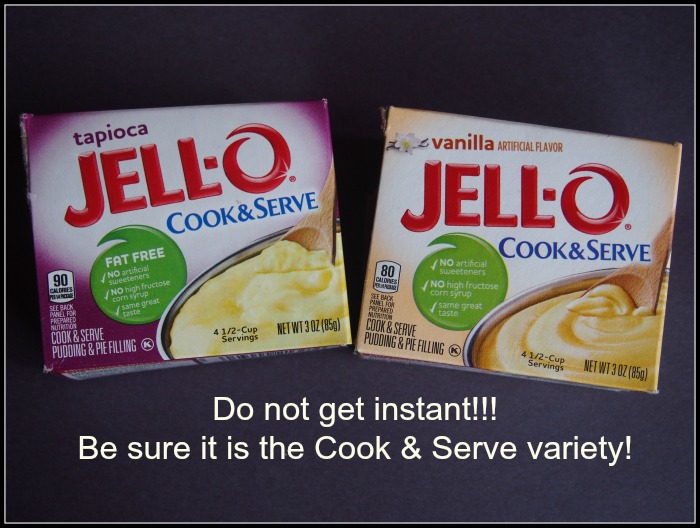 While this is called a fruit salad, it makes a delicious dessert, too. Put into individual parfaits or sherbets and top with whipped cream and a cherry. Orange Tapioca Fruit Salad is light and very refreshing. If you choose, other fruit may be added as well.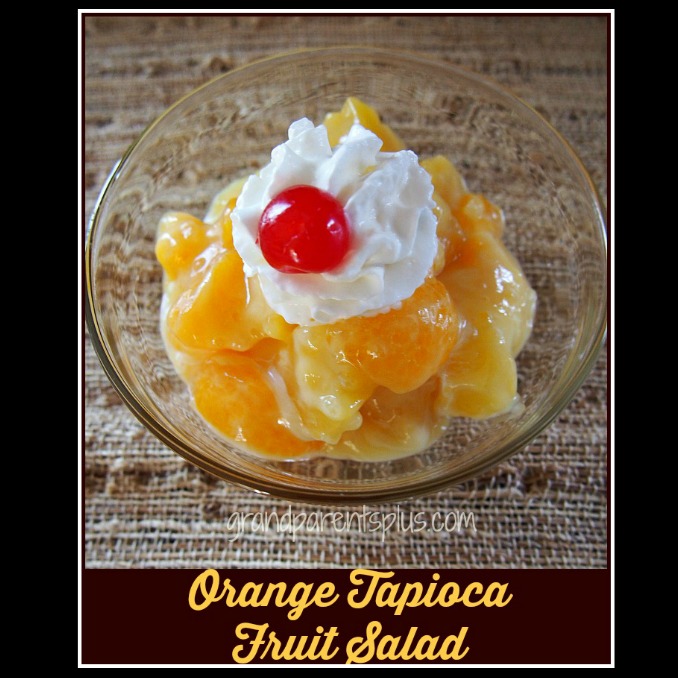 Both adults and kids love this recipe!
Enjoy!
Phyllis
By subscribing on the sidebar, your email is never shared or sold!
Follow on Pinterest, too!
This post is linked to many of the following parties.…
Pin It
Read More