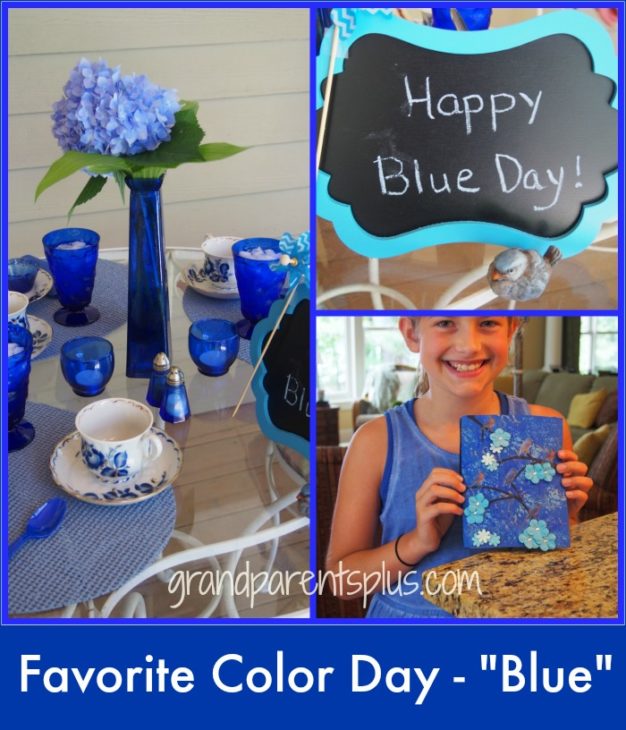 I do summer camps with my grandkids. If that sounds like more work than you can do, plan a special Favorite Color Day with your grandchild. A favorite color day can be done any time of year.
My sister asked her granddaughter if she had a favorite color. "Blue" was the answer. So, for her special day, she planned a "Blue" Day of fun!  My sister called me to brainstorm some ideas so I became an adopted grandmother and helped plan this special day.
One of the ideas was to learn about the Bluebird. We have Bluebirds that always nest on our property. It happened to be past their nesting time, but I had made a book about my bluebird story that told interesting facts about the bluebird. We walked to one of the bluebird houses and learned about the best place to put one and why www.allaboutbirds.org.  She is very much a nature lover so learning about them was really fun.
More "blue" ideas we did….
A Blue Lunch:
Yes! You can have a blue lunch. The menu included peanut butter and blue jelly sandwiches, blue chips, blueberry fruit salad, and blue raspberry juice. The table was set with blue placemats, blue flowered china, and blue centerpiece.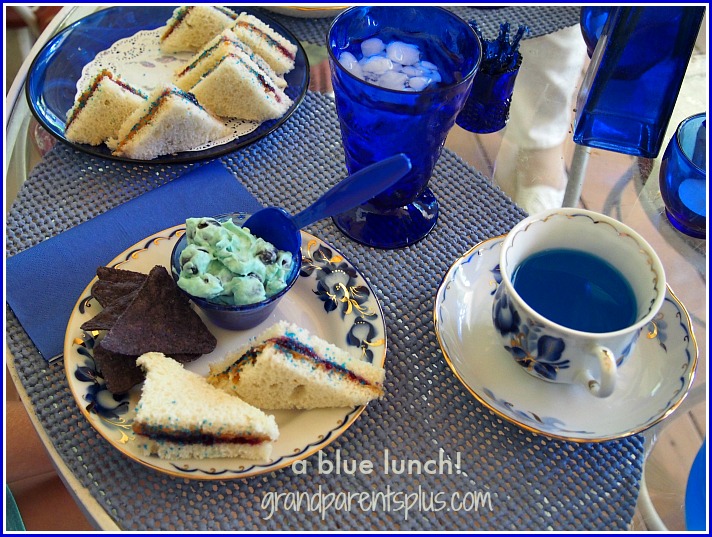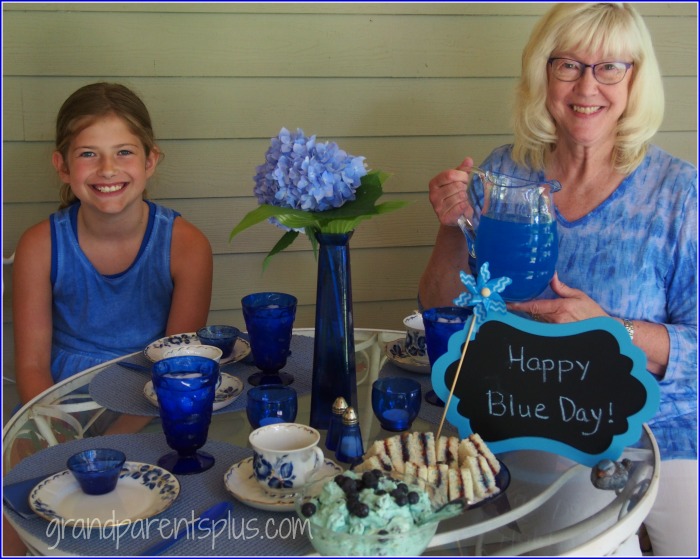 Blue Craft:
This craft can be any color, but of course it had to be blue for this day. Complete directions for this craft are on Easy Notebook Cover.
I had bluebird stickers and other items for her to choose to use. I think she made a beautiful notebook cover out of the various items along with permanent markers.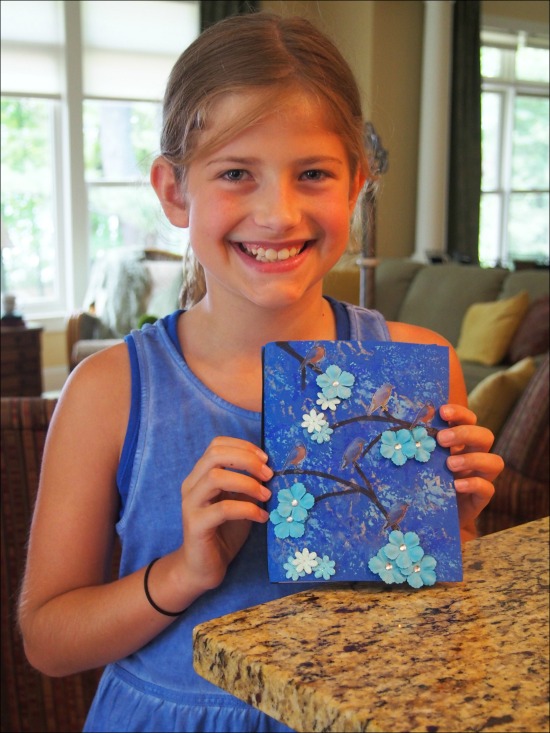 Other ideas for Favorite Color Day – "Blue" or any other color
Make blue cookies
Tell about a time when you felt "blue" (sad)
Describe the blue sky
Blue Raspberry popsicle
Mix Blue with other colors. What do you get?
Blue Sundae or shake
Why do lakes look blue?  Swim in a lake.
Find as many objects as you can that have that color (scavenger hunt?)
"Special Days" don't have to be the color blue. Plan it around any color and adjust your activities to a child's interests, take pictures, and have fun! That's the most important thing!
A few green ideas: Green eggs & Ham, frogs, green slime, how to make the color green –
Brown ideas: mud pies, chocolate chip cookies, make peanut butter, leather stamping, building with wood, horse-riding (on a brown horse)
Now, you get the idea! It's all about enjoying one another, and making memories!
Any favorite color day can be happy and fun!
Hope this gives you some ideas for a special time with your child or grandchild.
Enjoy!
Phyllis
By subscribing on the sidebar, know that your email is never shared or sold.
Follow on Pinterest, too!
This post linked to many of these parties….
Pin It
Read More