Need a delicious dish to serve for a vegetarian? I'm not one, but this Spinach Ravioli Casserole is one that I would make for my family whether vegetarian or not! It is delicious and easy to put together!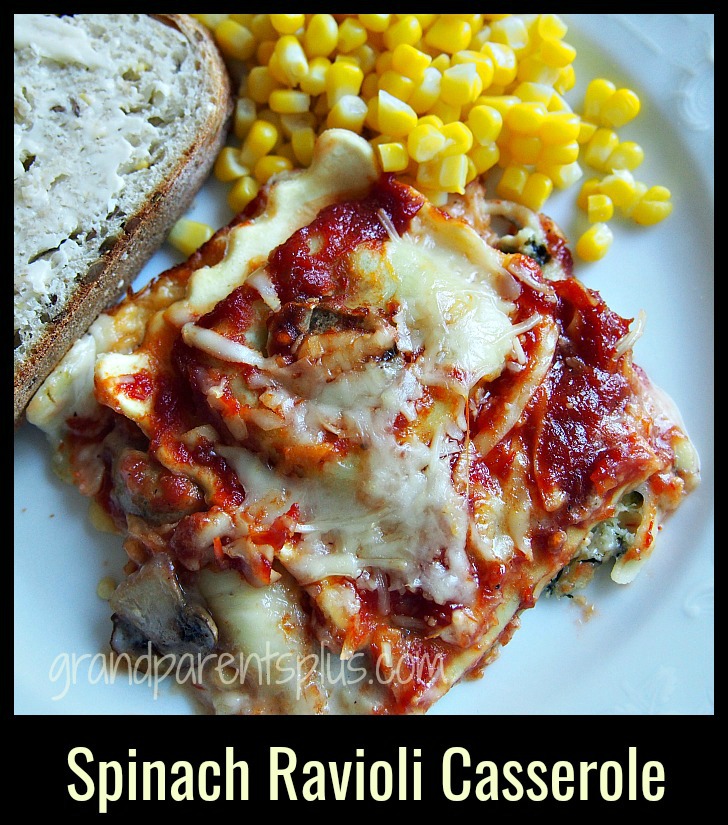 Spinach Ravioli Casserole
Ingredients
10 oz. Alfredo Sauce, divided
18 oz. package spinach and cheese ravioli
1 cup sliced mushrooms
2 fresh garlic close, minced (I used freeze dried garlic)
1 1/2 cup shredded mozzarella, divided
1/3 cup parmesan cheese, grated
1/2 c. chili sauce (I used Heinz)
salt & pepper to taste
3/4 t. chili flakes (optional - adds heat)
Instructions
Lightly grease 9x13 pan.
Preheat oven to 350 degrees.
Cover the bottom of pan with 1/4 inch or more of Alfredo Sauce.
Top with single layer of ravioli and 1/2 cup of mushrooms.
Sprinkle with 1/2 of garlic and 3/4 cup of shredded mozzarella.
Add chili flakes, if desired.
Repeat the layer.
On the last layer pour the chili sauce over the top and spread it evenly.
Top with remaining mozzarella and parmesan.
Bake at 350 degrees for 30 minutes covered.
Uncover and bake and additional 15 minutes until top is light brown.
Remove from oven and let rest for 10 minutes.
Serves 4-6
http://grandparentsplus.com/spinach-ravioli-casserole/
Layer the ingredients in a lightly greased 9×13 pan. When making this casserole, make two! Freeze one for future use and use the second one for dinner.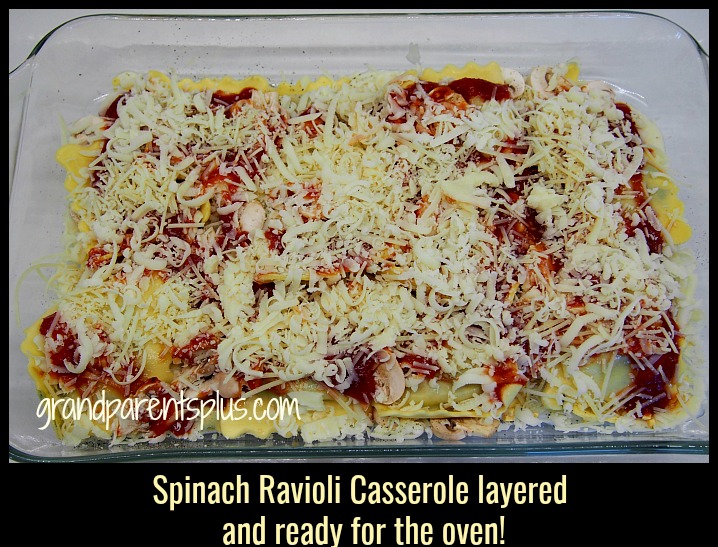 Now, you've got another meal to share or serve on a later date.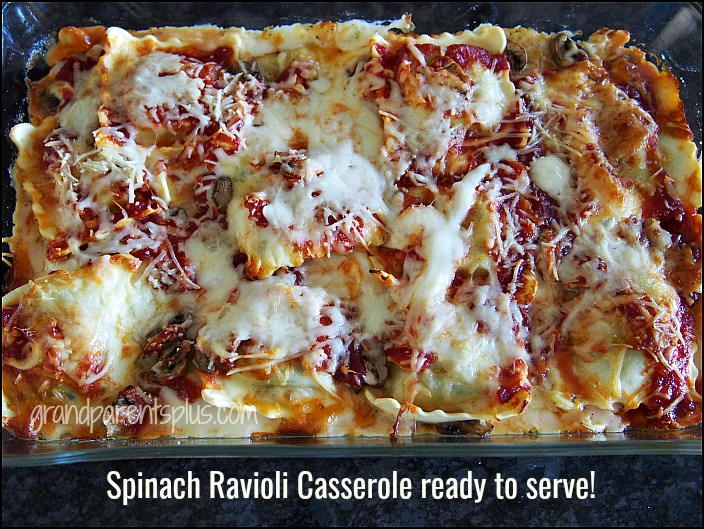 It doesn't take long to put this together for a yummy evening meal! It's a good way to get kids to eat vegetables, too!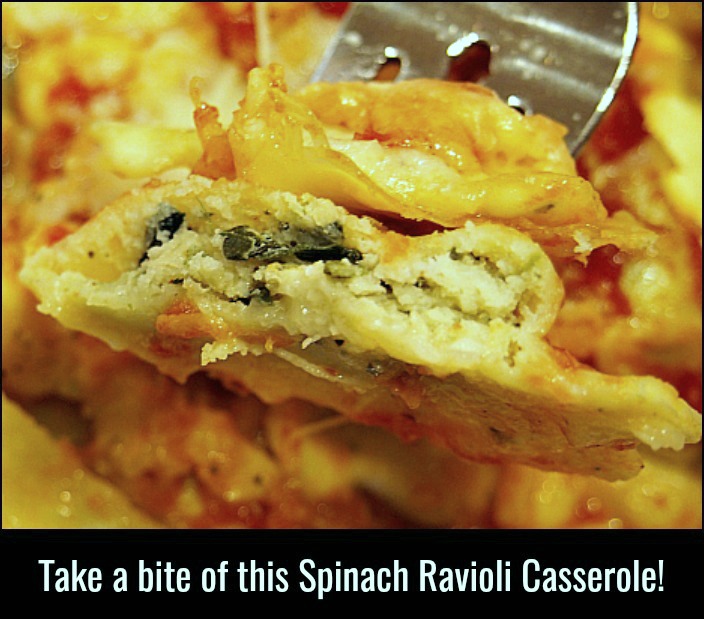 Delicious!
Enjoy!
Phyllis
Subscribe on the sidebar so you don't miss future posts. Your email is never sold or shared.
Follow on Pinterest, too!
This post is linked to many of the following parties…
Pin It
Read More