Save those cereal boxes! These Recycled Cereal Box Christmas Trees are completely made from cereal and other small cardboard boxes. (such as crackers and mac & cheese) Turn them into beautiful Christmas decorations that are totally low-cost!
Materials:
Cereal Boxes
Poster Board or large cereal box
Glue Gun
White flat spray paint
Crystal  Glitter
First, make a cone from Poster Board. Go to "Make a Cone" for instructions.
Next, while watching TV, cut out the petal shaped branches. It does take a fair amount of cutting, but it costs nothing except a little time. The picture gives you an idea of the size of petals (branches) I cut. You can make them pointed, too.
The size of the branches depends on the size of the cone you make The large cone is about 11 inches tall and the smaller cones are 5 1/2 – 6 inches tall.
Once you have about 50-100 petals cut, start glueing from the base. I bend the end a bit and adhere it with a glue gun. When you start the second ring, overlap the seams of the first ring.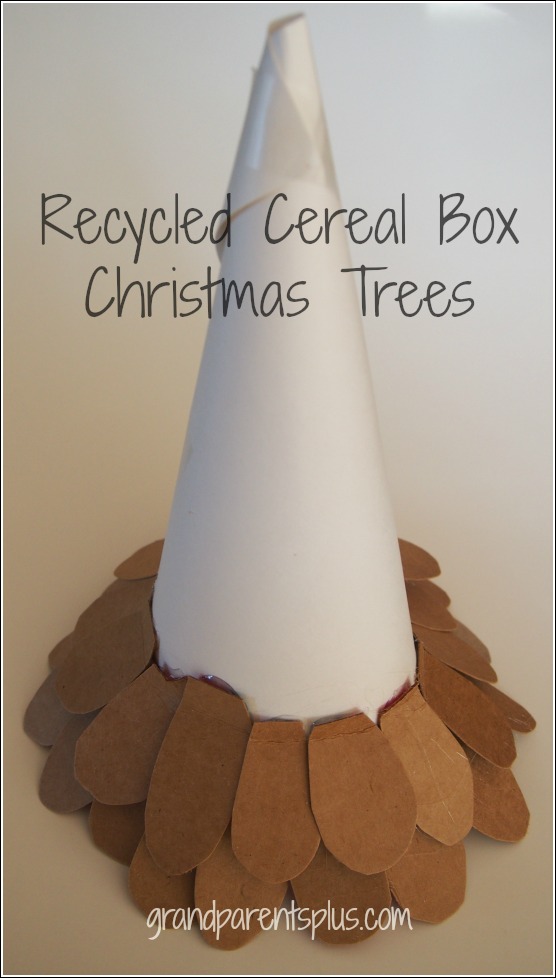 Here's a close-up…..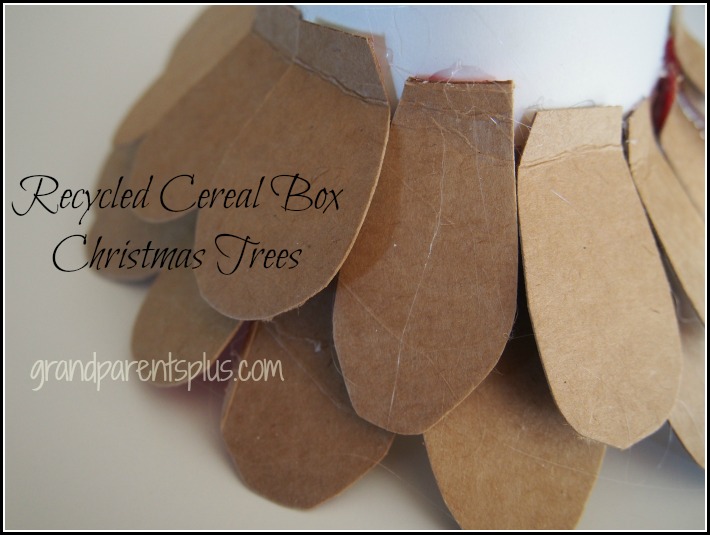 Christmas Trees aren't perfect so don't stress out if everything isn't exactly perfect. After a few rings, I adjust the length of the petals by bending the end a bit more. Another way is to trim them down. At the top, I cut 4-5 narrow petals and glue them to the top.
Finally, spray paint. I start by spraying underneath a bit and then the top. Shake crystal glitter on while the paint is still wet. Let dry and enjoy a totally recycled cereal box Christmas tree!
These work for using them in Christmas villages, too. Make the trees as large or tiny as you wish.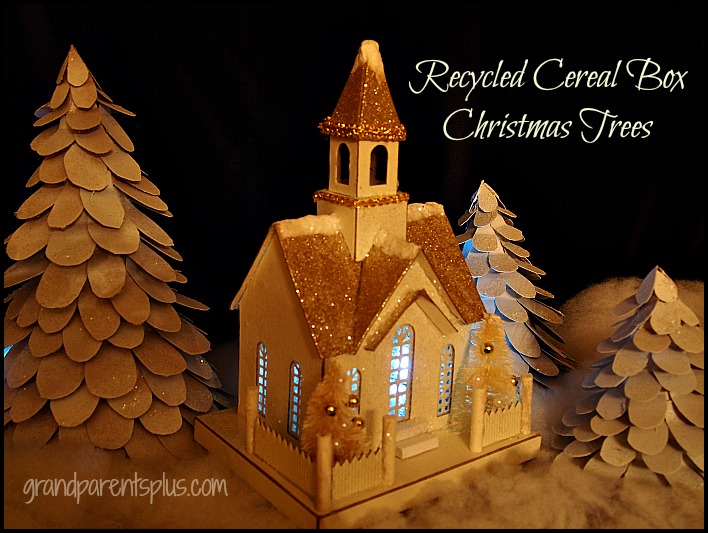 Once you start, you'll make more than one.
I saw these trees made of corrugated cardboard, but I like the cereal box ones better.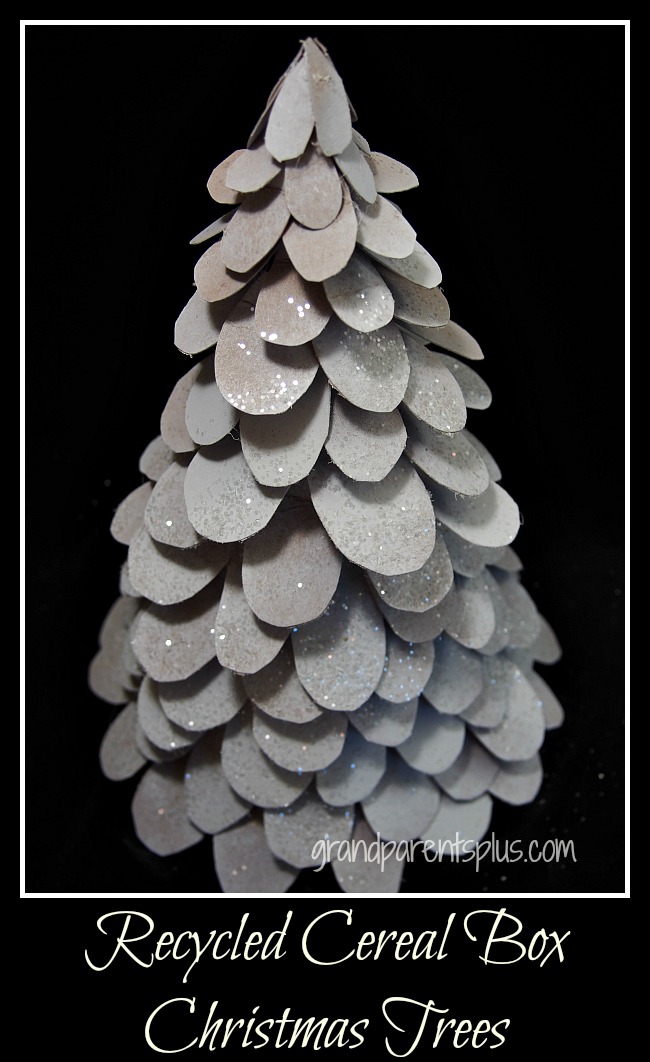 Enjoy!
Phyllis
Subscribe on the sidebar knowing your email is never shared or sold!
Follow on Pinterest, too.
linked to many of these parties…
Pin It
Read More