4th of July t-shirts
Before the 4th of July, my grandkids made these T-shirts and then wore them on the day of celebration. It was an easy project for preschoolers and they were very proud of their creations.  Each one looked great! The idea came from Family Fun magazine.
To start, tape off the stripes evenly across with masking tape or painter's tape. (I did this for them before hand). The taped areas will stay white. I ,also, taped off a square area in one corner for the stars.  You can cut out stars using masking tape, stickers or contact paper. Stick them on the area where you want them.  Before painting, be sure to line T-shirt with newspaper so the paint doesn't bleed through the other side. Have the kids dab over the areas with red (for the stripes) and blue ( for the star area) paint.  When the paint is dry, just remove the tape.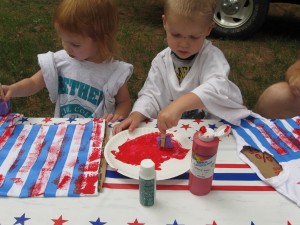 Your project doesn't need to look like the flag. It can just be any combination of red, white and blue. I used sponge  brushes and let the kids have at it. The kids dabbed the paint on with the brush as the area doesn't need to be totally covered with paint to look good! Follow the manufacturer's directions on the fabric paint to set the design.  Be sure to use a paint shirt!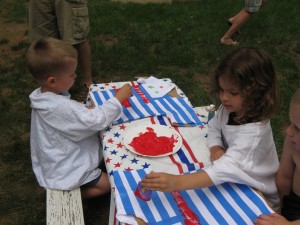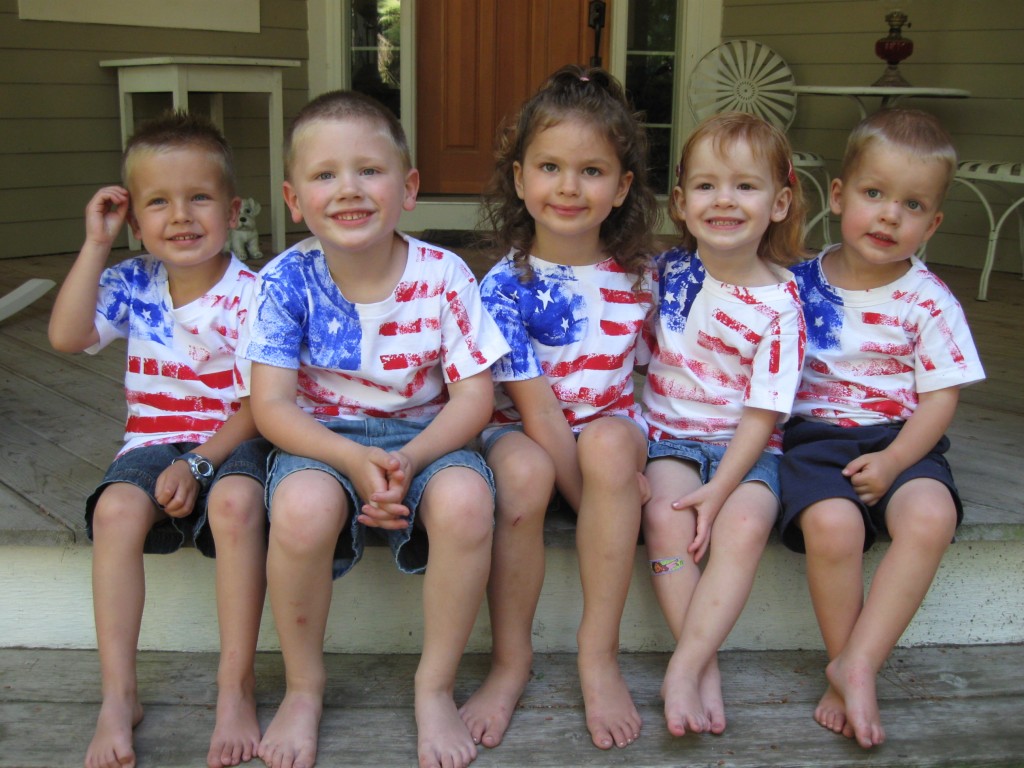 THEY LOOK GREAT!