Baby Jesus Ornament
The birth of our Savior, Jesus, is what Christmas is all about. This little Baby Jesus Ornament reminds us of that wonderful event.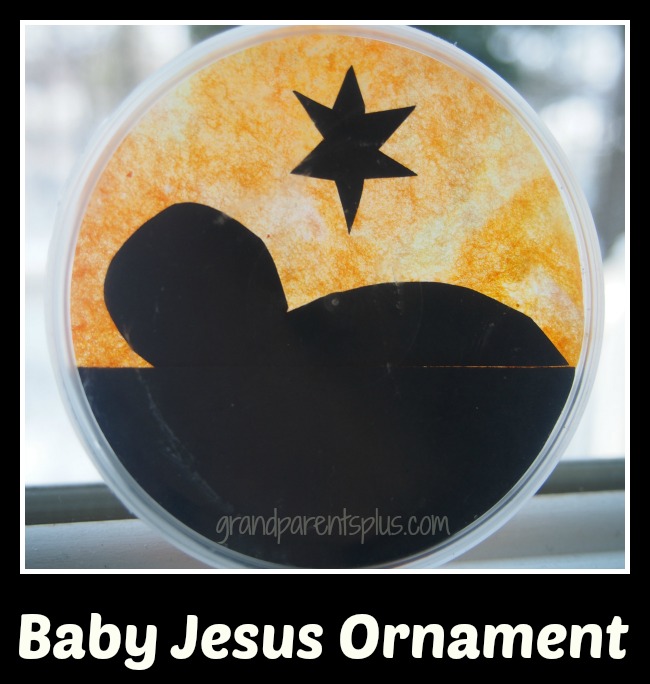 I found the idea on Pinterest and adapted it as an ornament using Pringles Lids. The complete tutorial is found at TheGoldenGleam.  You can see how they used them as window decorations instead of ornaments. The Pringles Lids are the tops of the canisters of Pringles potato chips. They are just the right size for ornaments.
Basic Materials:
Pringles Lids
coffee filter
black paper
glue (use Tacky Glue as regular school glue doesn't adhere to the plastic over time)
scissors
Food Coloring – red and yellow   or Water Color Paints
I found that the food coloring stays nice and bright while the water colors are more muted. However, young children should stick with water colors as they are washable!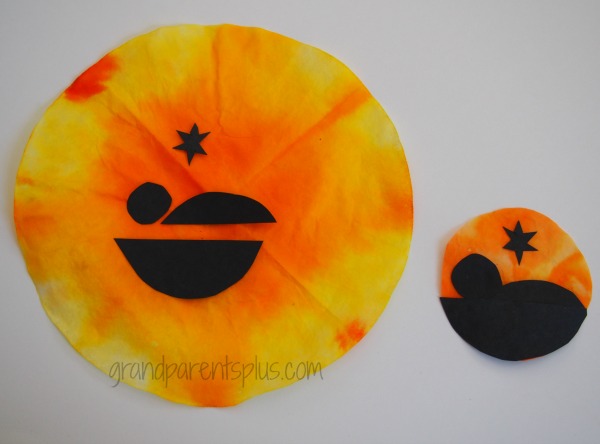 When using the Pringles lid, trace the circle of the lid on the filter, but cut inside the lines as the inside is slightly smaller. If kids are working on this ornament,  make a simple pattern for the three pieces so they can trace and cut it themselves. For the star, a sticker works well, too! Lightly glue the pieces together on the coffee filter circle.
 Place a small amount of tacky glue along the edge on the inside of the lid. Place finished piece inside the lid and hold down with a coffee cup until dry. Finishing options for the edge are to roll in glitter, edge with a ribbon, or leave plain. Go to Pringles Lid Ornaments to see other options on finishing the edges. Hot glue a ribbon or string to hang  your Baby Jesus Ornament on your tree.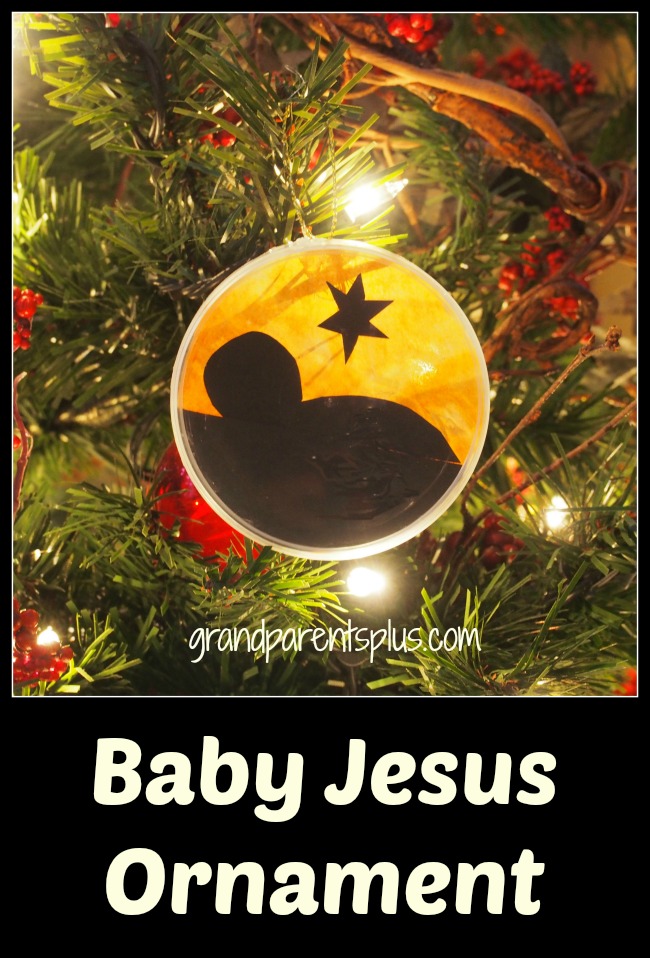 The lights of the tree makes the Baby Jesus Ornament look like stained glass! Very cute  ornament, don't you think? Also, very inexpensive to make!
Have fun! 
Phyllis
If you don't want to miss future posts, please subscribe on the sidebar. Your email is never shared or sold!
Follow on Pinterest, too.
linked to these parties…
Pin It