Blueberry Cheesecake Dessert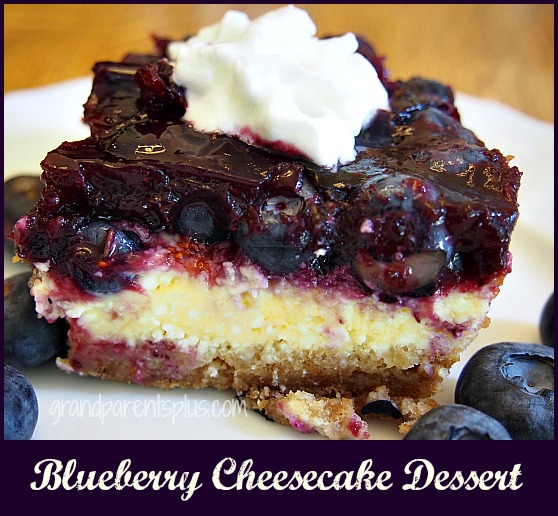 How can you go wrong with both cheesecake and blueberries? You can't, because this Blueberry Cheesecake Dessert is outstanding! I have combined my  Fresh Blueberry Pie recipe with a graham cracker crust, along with an added cheesecake layer. You can make this dessert in an 8×8 pan or make it as a pie. It is a rich dessert, so if you make it as a pie, cut the pieces small! 
Crust:
16 graham cracker squares, crushed – approx. 1  1/2 cups
1/4 cup. melted butter
3 T.  sugar
Cream Cheese Filling Layer:
12 oz. cream cheese, softened
4 eggs, beaten
1/2 cup sugar
Blueberry Layer:
2 pints fresh blueberries  ( use one for the blueberry sauce and one fresh pint on top of the cooked cream cheese layer)
3 tablespoons cornstarch
1 cup sugar, scant
3 T. lemon juice
Mix graham cracker crumbs, sugar, and melted butter together and press in either an 8×8 pan or a 9 inch pie pan. For the filling, mix the softened cream cheese, beaten eggs, and sugar together and spread on top of crust. Bake 25-30 minutes until center is set. When cool, put one pint of fresh blueberries over the cream cheese layer.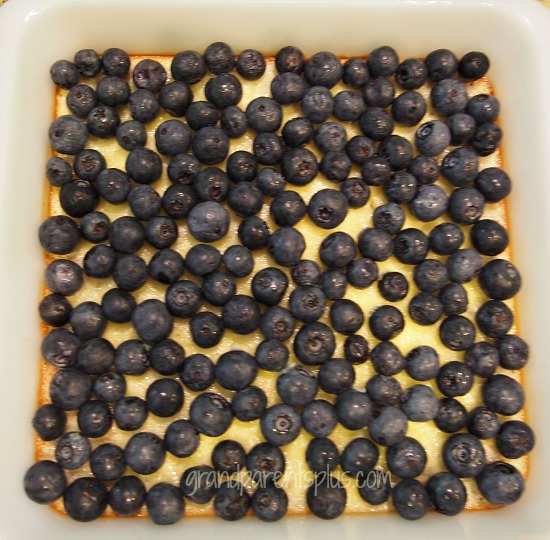 Make topping of 1 pint fresh blueberries, sugar, and cornstarch. Mix together and cook, stirring constantly,  until thick. Cool. Pour cooled blueberry mixture over the fresh blueberries on top of the cheesecake layer and chill.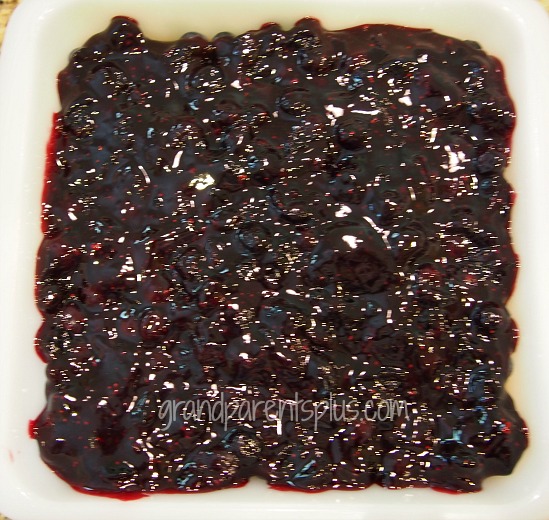 Serve the Blueberry Cheesecake Dessert with a dollop of whipped cream.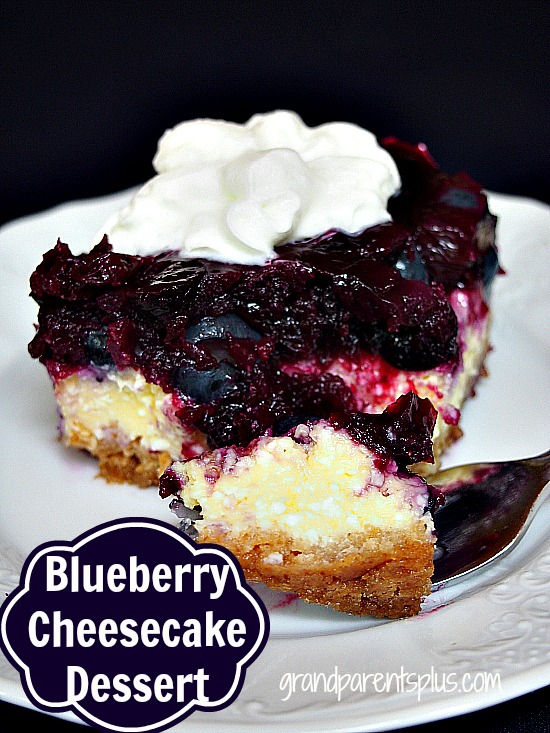 Enjoy! 
Phyllis
By subscribing on the sidebar, you won't miss a post and your email is never shared or sold!
Follow on Pinterest or Bloglovin, too!
Post is linked to many of these parties….
Pin It