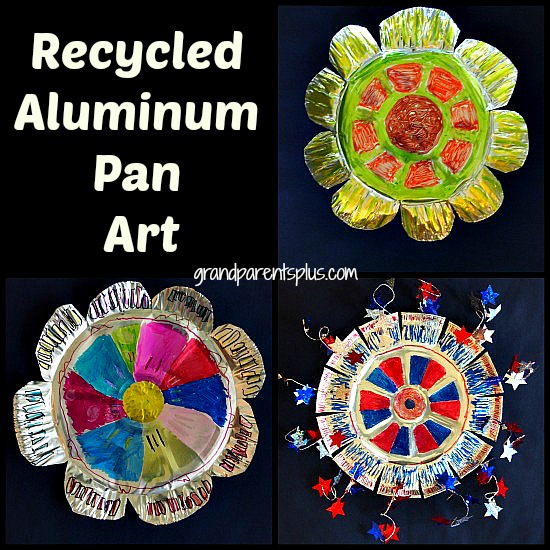 Recycled Aluminum Pan Art is a "reuse" art project for elementary age children. Save those disposable aluminum pans of any size and reuse them to make a creative design to hang in a window, on a door, or in a garden.  You need to use permanent colored markers on this project, so be careful about getting color on clothes. While we made some fun patriotic decorations and flowers, this project is easily adaptable to any season.
First cut the sides so you can flatten the pan. Make straight cuts, v-cuts, diagonal, or however you might like it. Use a kitchen scissors to make the cuts. Be sure to use caution as the cut edges are somewhat sharp. Flatten the pan out.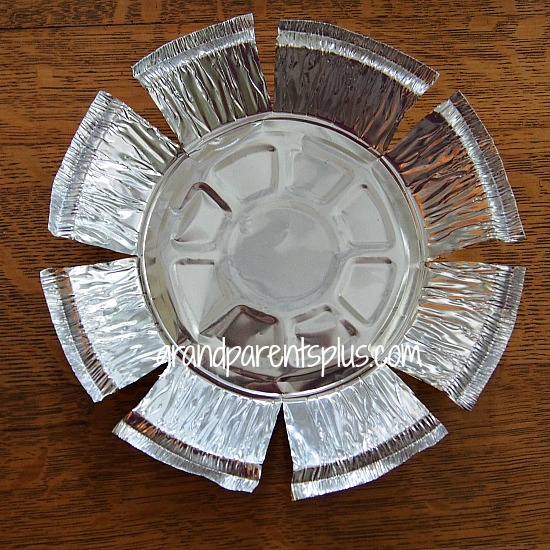 If you're making a flower, round the outside edges or cut into a v-shape to form petals.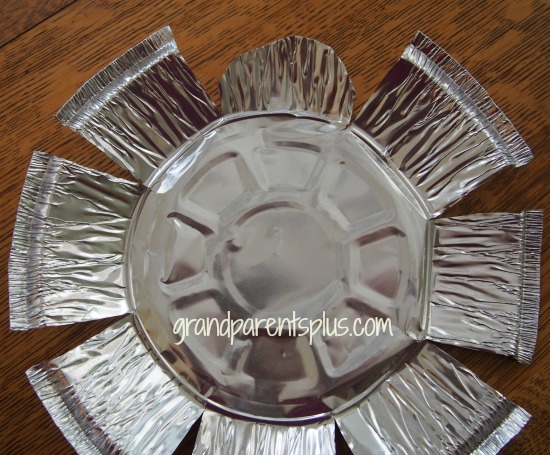 Make more indented details by using a dull pencil and marking them on the pan. Placing the pan on a dish-towel and gently pressing the pencil, helps make the indentations show up. Now, use permanent markers to color it. If you get permanent marker on the aluminum pan in the wrong place, use nail polish remover on a cotton ball or Q-tip to wipe it off.

Stickers work, too!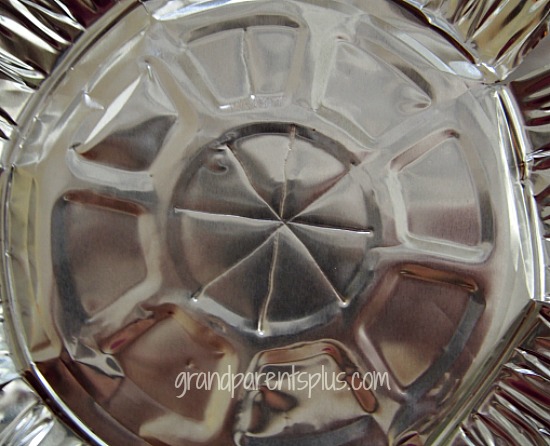 A couple of flowers…..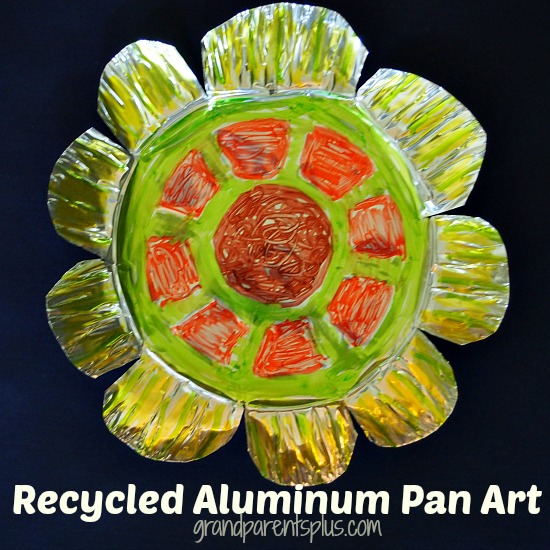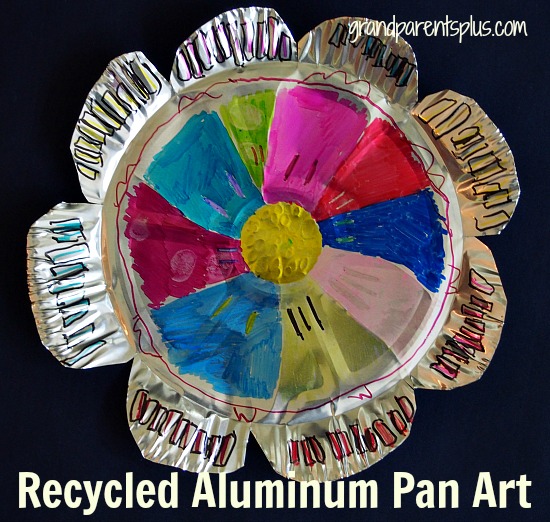 Some Patriotic Art, too!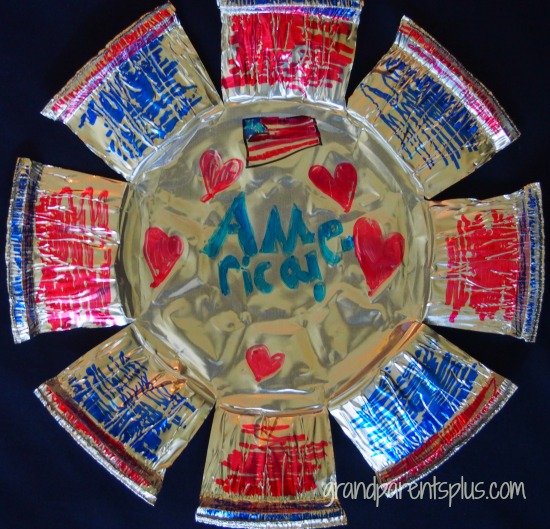 Poke holes in each section and add some wired stars from a garland.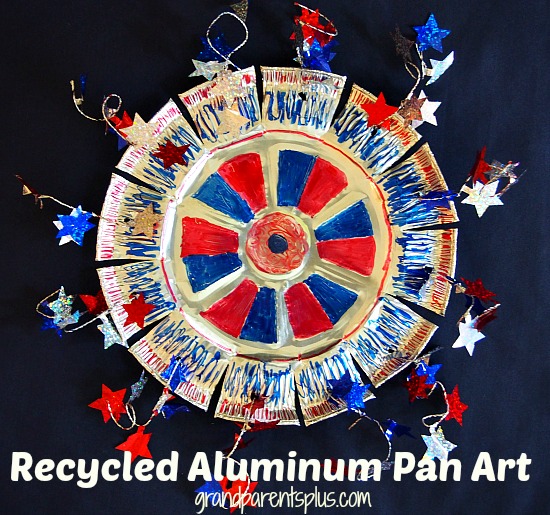 Square pans,  circle pans, big and small pans all become aluminum pan art!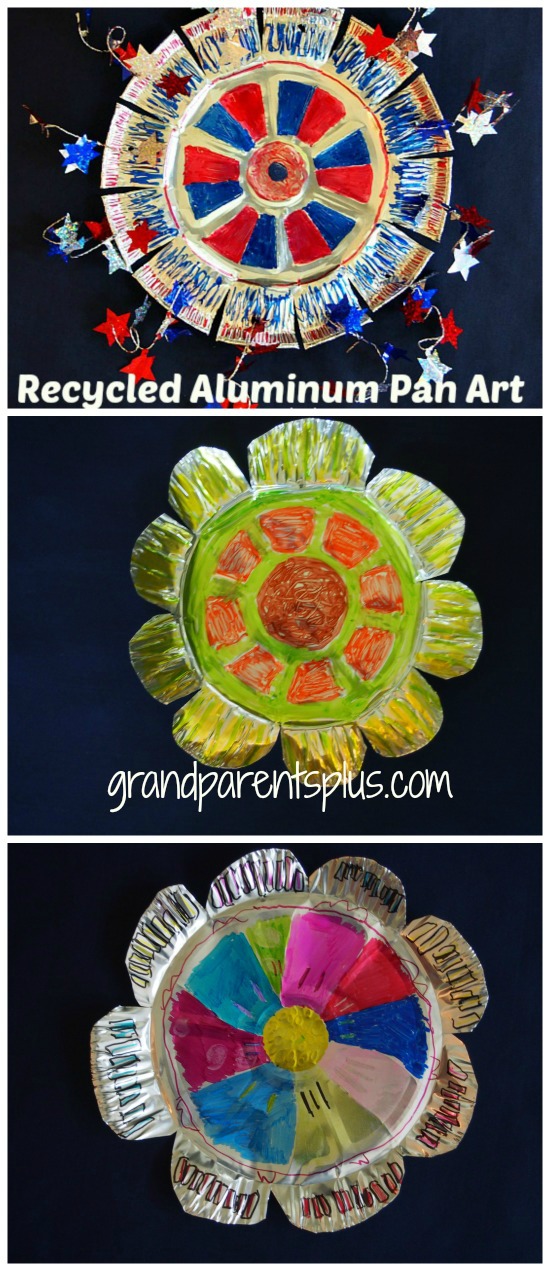 Enjoy!
Phyllis
I'd love for you to subscribe so you don't miss future posts! Your email is never shared or sold!
Follow on Pinterest and Bloglovin, too!
Post linked to these parties….
Pin It
Read More