The day after Christmas, Valentine decorations appear everywhere. It's a quick transition from one holiday to another! Before you pack away those cute little Christmas battery lights, this craft puts them to use one more time.  The Valentine Luminaries gives a soft glow and make a great centerpiece or a cute night-light for your little girl's room. It's an easy project that kids can do. It involves the "tissue paper and glue technique" that perhaps your kids have done before with other holiday decor. It's so easy!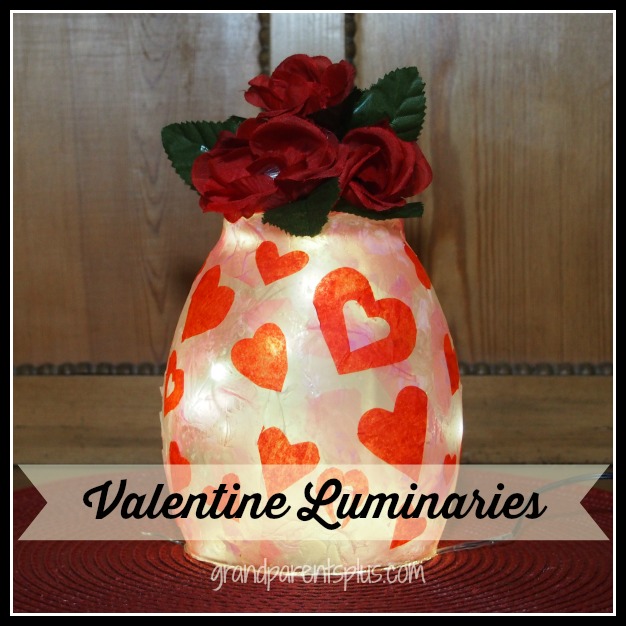 Materials:
white, light pink, dark pink, and red tissue paper. (Maybe you have some left over from wrapping those presents.)
watered-down white glue or Mod-Podge
brush
glass container or jar
battery Lights
Directions:
Start with your glass container upside down. The opening should be at the bottom.
Tear pieces of white, pink, and dark pink tissue paper and apply with watered-down glue or Mod-Podge.
When you've covered the entire glass overlapping pieces, let dry.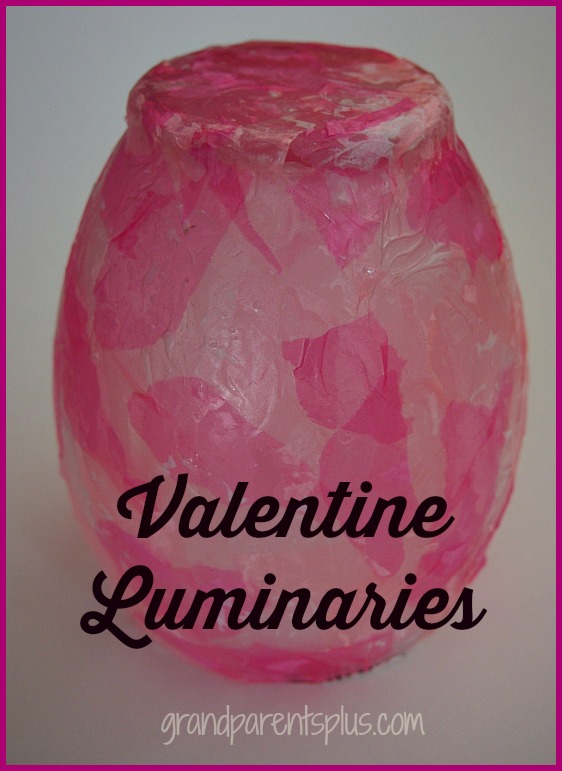 Cut hearts out of red tissue paper. Make different sizes and apply to the container over the whites and pinks. Stickers won't work as the light doesn't shine through. They will only appear as black.
If you wish, add a few flowers or bow on top. Place the battery lights inside and light it up!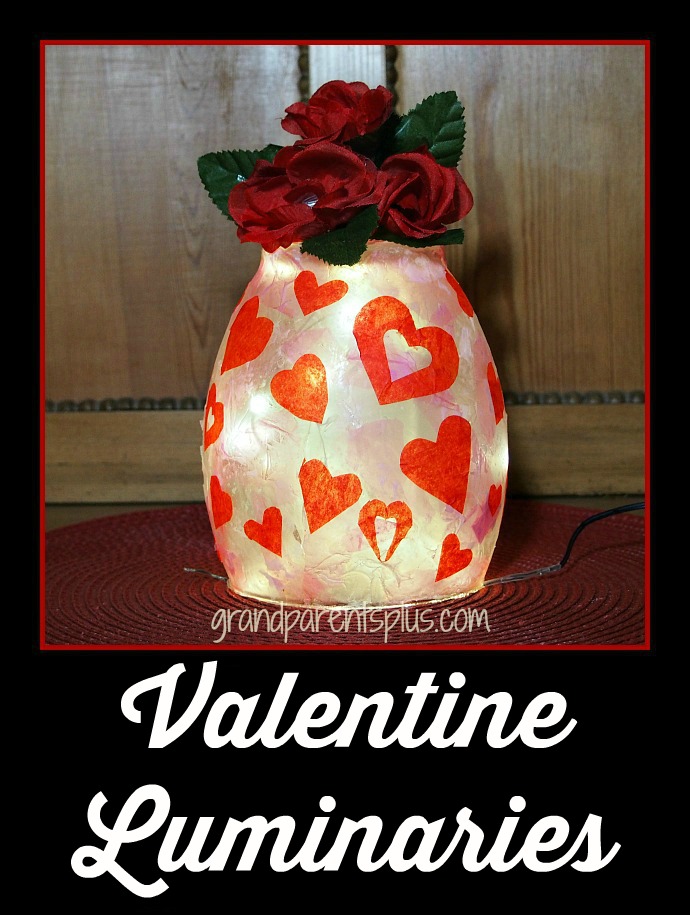 Using the same idea, make 3 smaller Valentine Luminaries and string the lights from one to another.
Enjoy!
Phyllis
Subscribe on the sidebar and know that your email is never shared or sold.
Follow on Pinterest, too.
linked to these parties…
Pin It
Read More