A Fall Hint for Dividing Hosta……
When Spring arrives and the hosta start to peek their heads out of the ground, it's hard to remember which hostas needed dividing. They all look the same! Here is a fall hint for dividing hosta in the Spring! It is an easy way to remember where that specific hosta is located that you wanted to divide.

.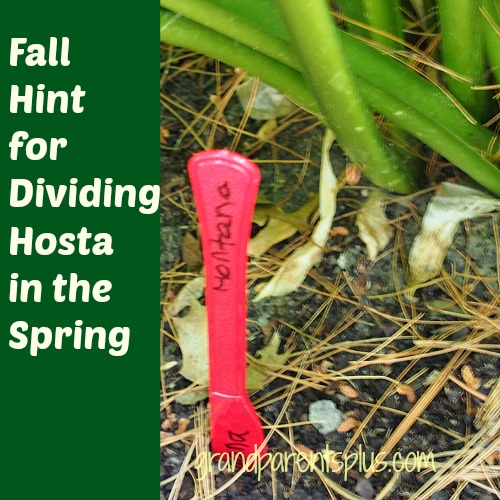 Take a red, sturdy, plastic knife and label both ends with the name of the hosta using a permanent black marker. The winter elements of snow and ice may wear away the top label, but they won't harm the bottom one.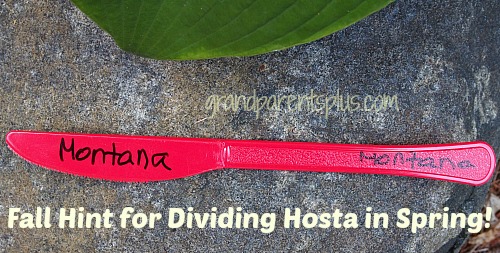 Stick the red knife half-way in the ground securely by the hosta that you want to remember to divide. Place it either right, left or center, whichever you choose, but be consistent with every one you place. Now, when Spring comes, the red knife will be a reminder of where that hosta is that needs dividing. You won't be mistaken. If the name has worn off, you still can identify it by the lower half of the knife that is in the ground.

Easy!
When you are dividing  hosta before the leaves unfold, the hosta  look like they've never been touched.   Dividing later still works, but they won't look their best until the next year.
Thanks for stopping by! You're invited to look at my Hosta Haven! I really enjoy my garden!
Phyllis
Sign up on the sidebar, so you don't miss future posts……Follow on Pinterest and Bloglovin, too!
This post is linked to many of the following parties….
Pin It
Read More