Sometimes it's fun to do something special such as doing a theme for a tea or luncheon. You can carry  out the theme in various ways through food and decorations. These rose tea party or luncheon ideas are ones that my sister and I did for a tea. Some are original and some we found through various sources.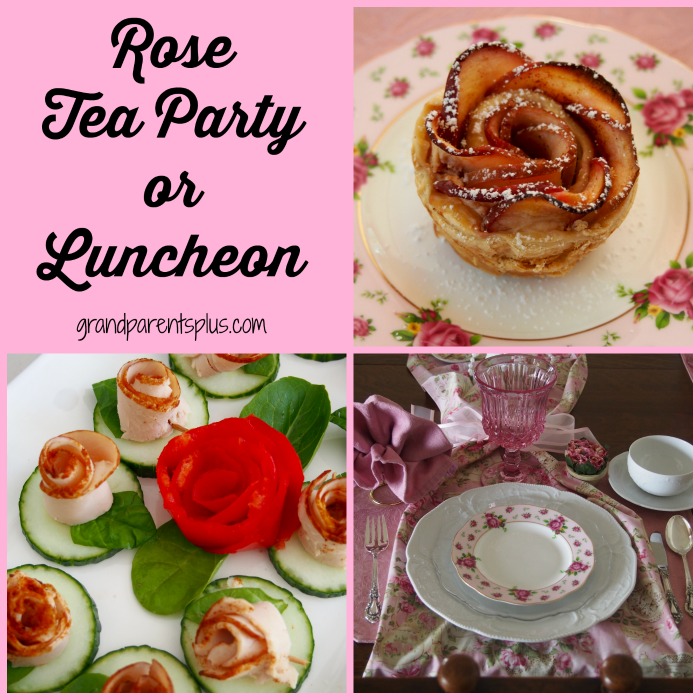 The table and place settings of course, reflected the theme. As soon as you entered the room, you knew what to expect. We found some fabric that had teapots and roses on it. It was perfect for making a table runner. Teapots, roses, rose plates and pretty pink napkins carried out the theme. Even rose teacups hung from a chandelier adding to the festive affair.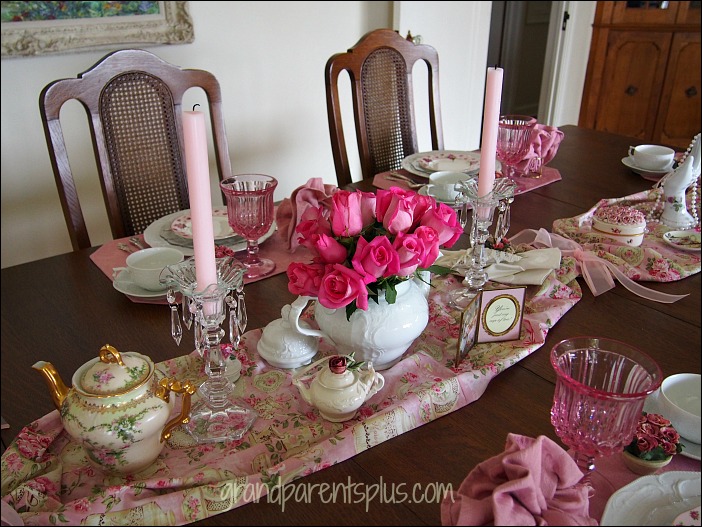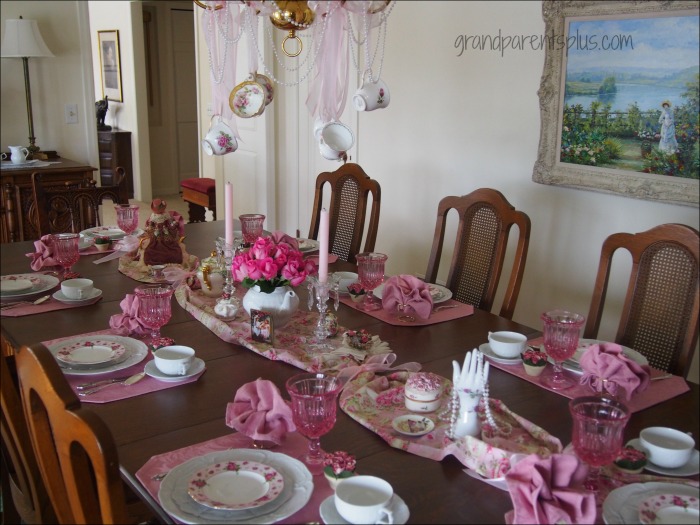 We started about a week early and wrote down all the ideas we found and then came up with some of our own. We tried a few of them and then decided on which ones we wanted to use for the tea.
Here is what we used for each course……
Tea, of course! At a local tea store, they usually carry varieties of tea made from dried roses. Check out your local store. Select two varieties and switch teas half way through.
At a tea, scones are traditionally the first course. There are many great scone recipes, but what we did with our favorite recipe was to add dried rose petals. We added a few to the batter and then sprinkled a few on top of each scone. Be sure you order these online and use organic ones; not from your garden. You don't want insecticides on your rose petals!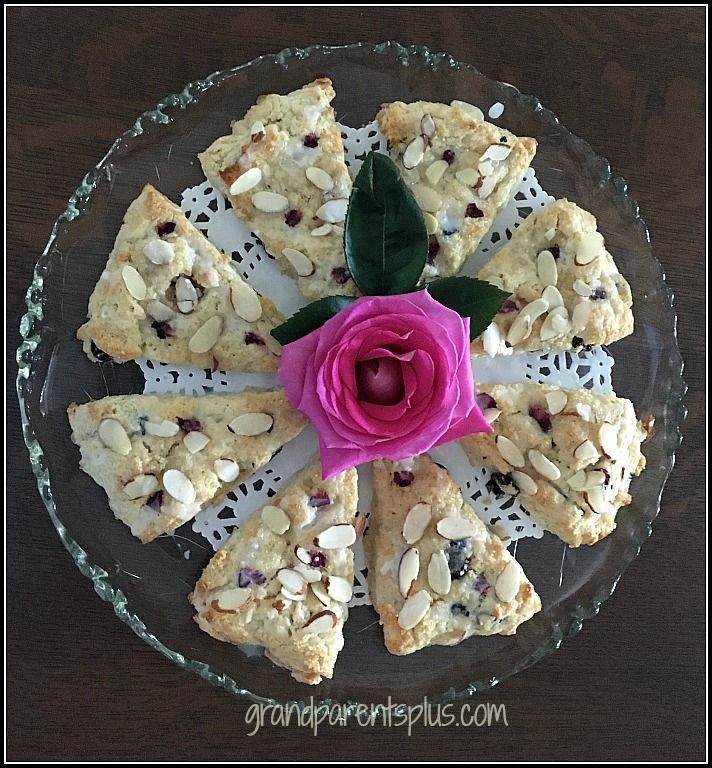 The second course is savory sandwiches.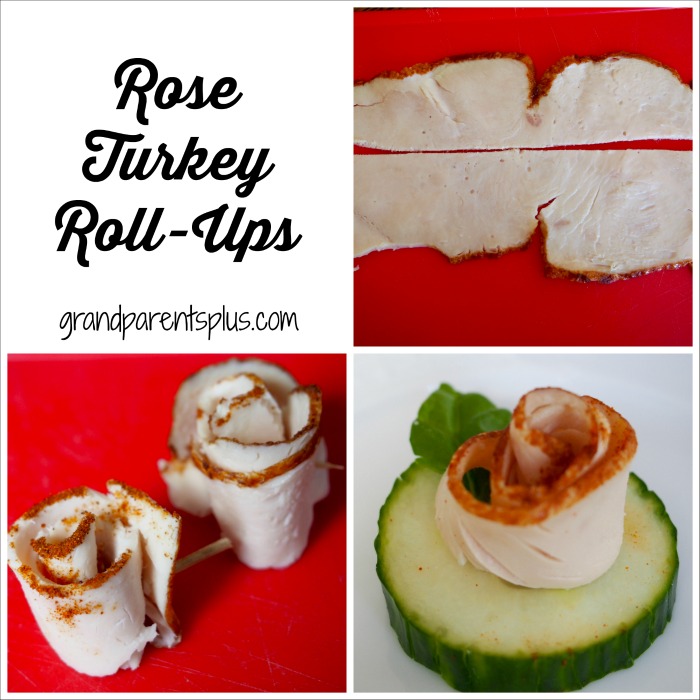 This was an idea that I came up with for the savory course. I bought oven roasted turkey and had it sliced a bit thicker than the usual super thin slices. I wanted the brown roasted edge to show. Laying each piece on a cutting board, cut in half and roll up to look like a rose. Place a toothpick in it to hold. Slice off the end so it sits on a cucumber slice garnished with a small spinach leaf. If you like, place a dollop of cream cheese to hold the "rose" to the cucumber. The toothpick also holds the turkey to the cucumber slice. Be sure to warn guests that there is a toothpick in it. This is a nice low-cal choice. In the center of the plate, garnish with a tomato rose made from the outside peeling of the tomato.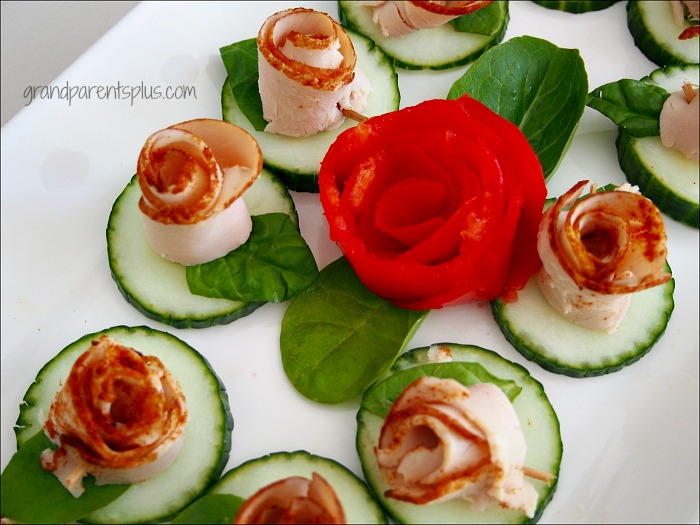 Not everything needs to look like a rose, but these roll-up tortilla sandwiches look great when they circle around the rose-cut watermelon pieces (use a rose cookie cutter).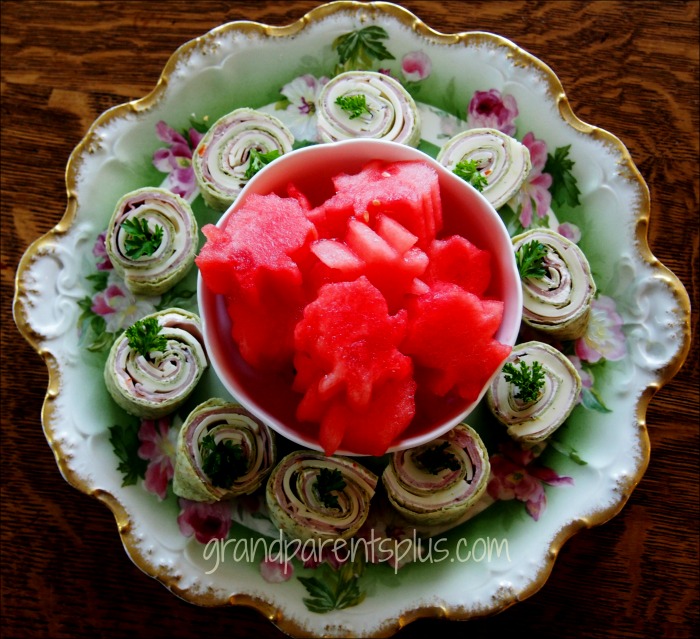 Open-faced egg salad sandwiches is another idea we used. While they don't look like roses, again we used the rose cookie cutter and created a center accent of roses made from red and green peppers.
Cut squares from a dark pumpernickel bread. Freeze the bread squares for quick preparation. Take out of freezer and spread with a light coating of butter. Add a spinach leaf. Then, using a small cookie scoop, place a scoop of egg salad on top and garnish with a slice of olive. Cover and refrigerate until you're ready to serve.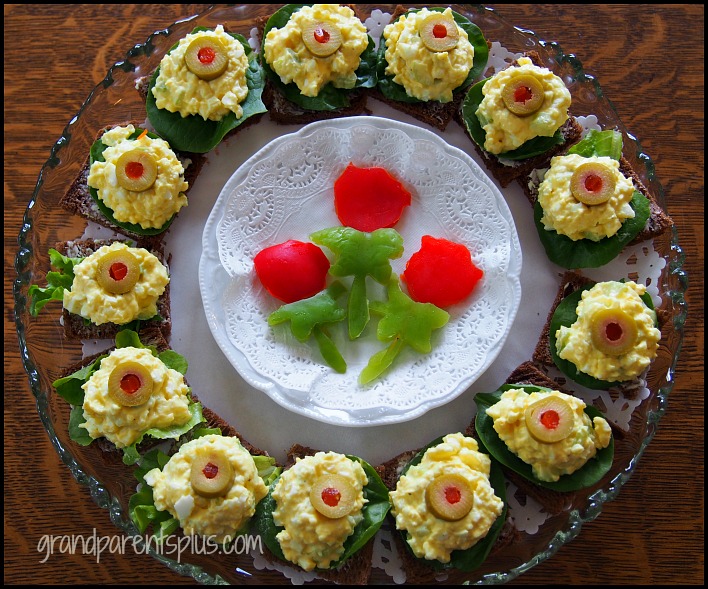 We found Rose Petal Jam online and used it with strawberries.  First, cut off crusts from white bread. Freeze. When ready to prepare, slice strawberries, spread bread with Rose Petal Jam on one side. On the other side spread with a little butter or cream cheese and cover with sliced strawberries. Place both sides together and cut into triangles.  In the center, make a strawberry rose for a garnish.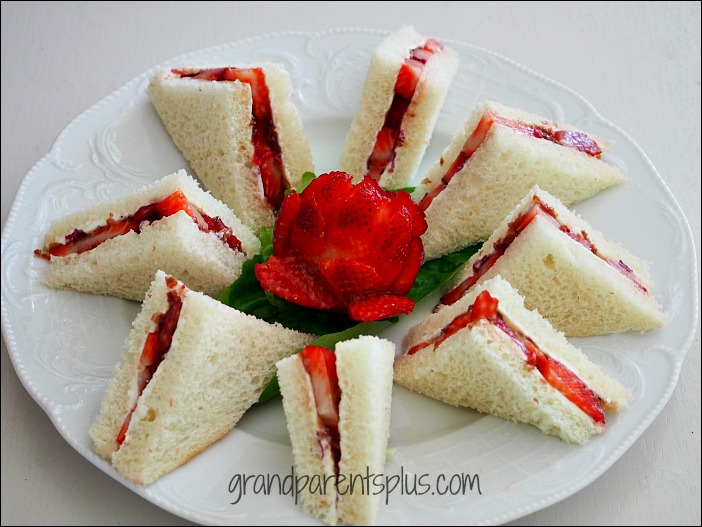 A small sweet item for this course was a failure that we revived…   We tried making small roses out of refrigerated cinnamon roles. They didn't look like roses!  We salvaged them by using part of the frosting on top and then used a little bit of green food coloring to the remaining frosting and placed a dried rose on top!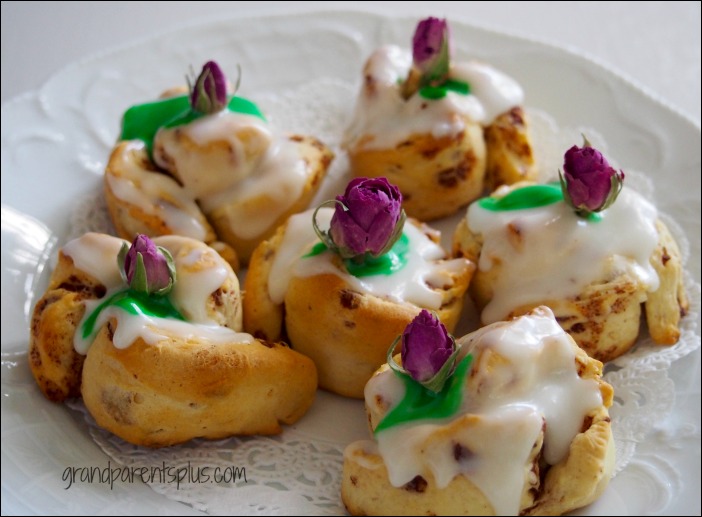 Third, and final course, is the dessert. I found the rose dessert on Pinterest and decided I should try it out before the tea. It was fine, but I felt it needed more flavor. I changed the recipe a bit. Check out my version!
Ingredients
2 Delicious apples (or any bright red pie apple) for 6 roses.
1 sheet of Puff Pastry (thawed)
3 oz. cream cheese (softened and lightly sweetened)
1/4 cup sugar
2 tsp. cinnamon
lemon juice (1/2 lemon)
Powdered Sugar - optional
Instructions
Thaw puff pastry and roll out almost double in length.
Cut pastry into 6 - about 2 - 2 1/2 inch strips.
With cream cheese at room temp. Add 1-2 tsp of sugar in a small bowl.
Mix 1/4 cup sugar with the 2 tsp. cinnamon in a small bowl
Cut apples in half and core. DO NOT PEEL
Slice apples quite thin (as shown in the picture) and place in water with lemon juice.
Microwave apples in the lemon water for 3-4 minutes until just pliable.
Take each section of Puff Pastry and coat with a layer of cream cheese.
Arrange apples across the top half making sure they overlap well.
Sprinkle cinnamon sugar over the bottom part of the apples.
Fold pastry over and start to roll from one end to another.
Place in greased and floured muffin tin.
Bake at 375 degrees for 40-45 minutes.
Sprinkle with Powered Sugar, if desired, just before serving
Serve with ice cream - optional
Serve warm.
http://grandparentsplus.com/rose-tea-party-or-luncheon-ideas/
Puff Pastry Apple Roses….. so beautiful and they look like a rose!  Be sure to serve warm! Maybe serve with a small scoop of ice cream on the side!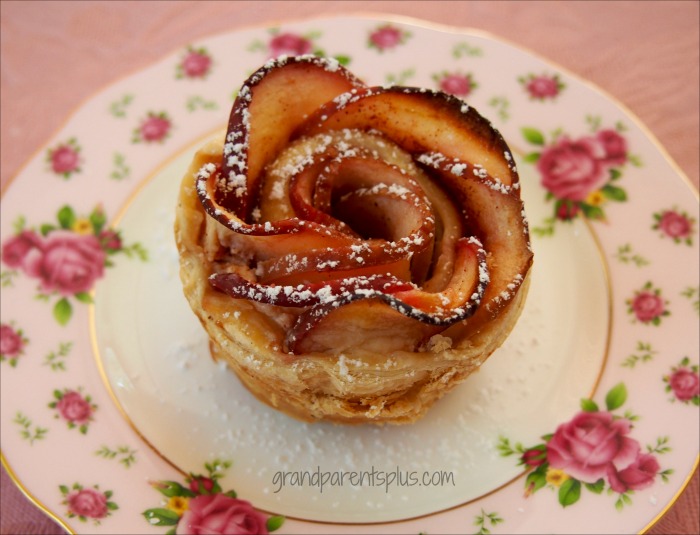 Another idea for your tea or luncheon is adding small rose mints made from candy melts. These can be done way ahead of time, too. All you need is the candy melts and a mold. You can find rose molds at Michaels.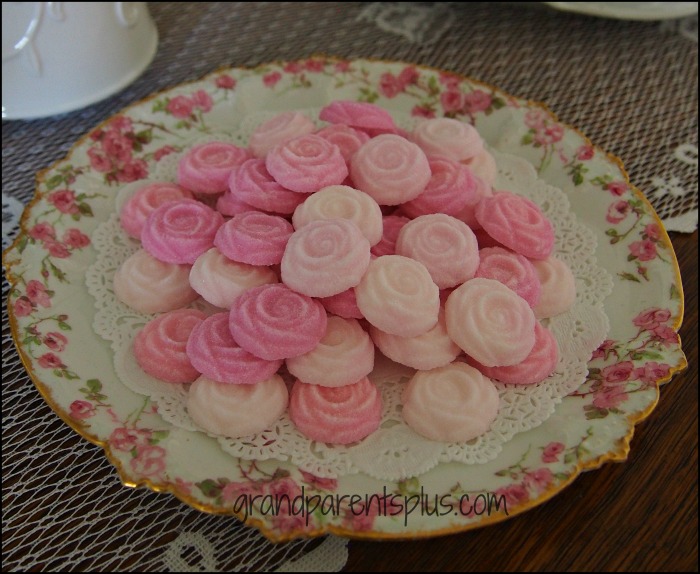 We found these small petit fours and bought them. Not everything has to be homemade!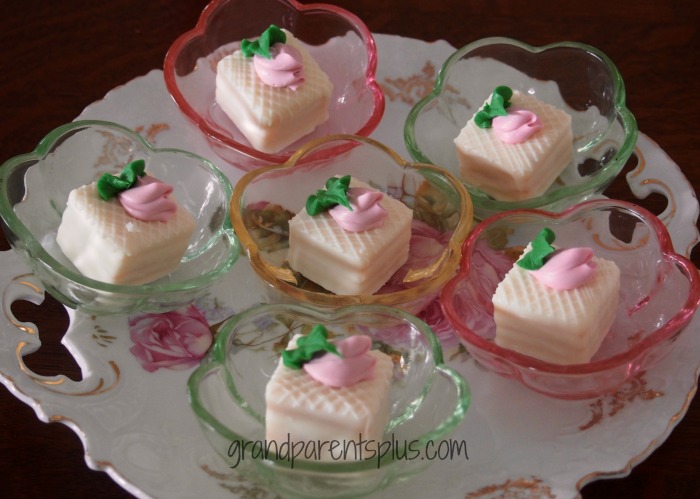 At the end, each guest was given this special Rose poem! The author was simply listed as Elizabeth. It was originally published in Poems on Life.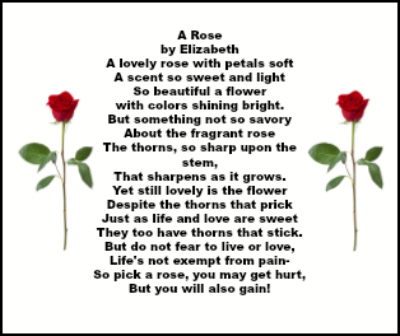 Another idea is a rose napkin….   Check the link for an easy demonstration!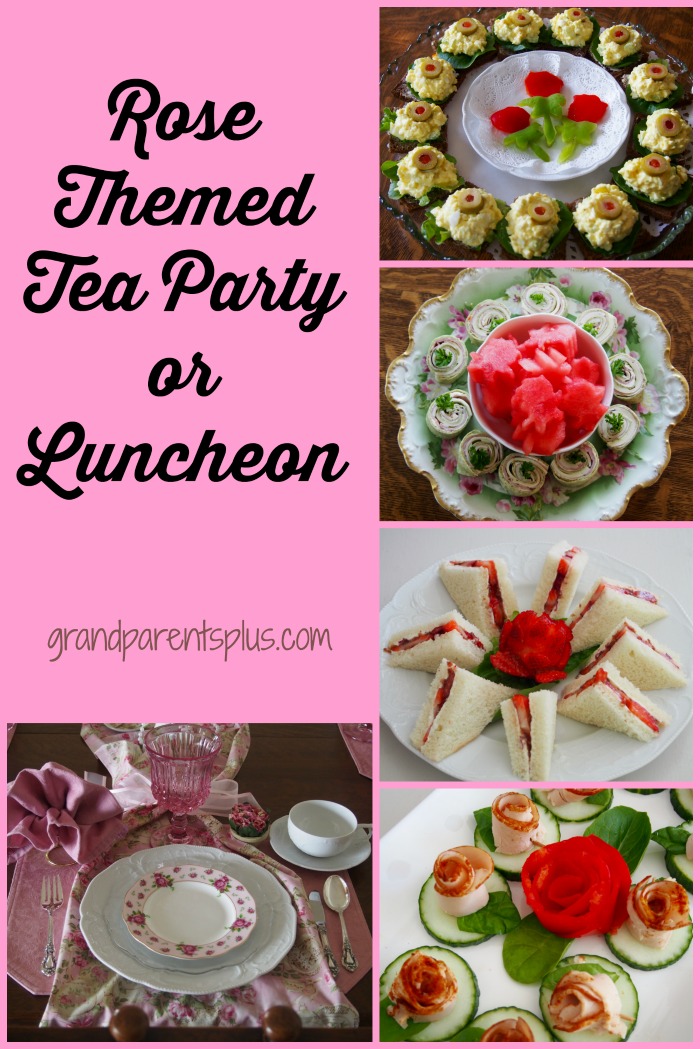 Hope you enjoyed these ideas. It's easier when there a two to do it. Find a friend to work with, divide up ideas, and give a memorable Rose Tea or luncheon.
Phyllis
Subscribe on the sidebar so you don't miss a post.
Follow on Pinterest, too!
This post is linked to many of the following parties.…
Pin It
Read More