Looking for ideas for a boy baby shower? This Cowboy Baby Shower is perfect for a little buckaroo! Decorations, food and game ideas are all included in this cute shower theme.  Have your guests wear something denim for this party. Decorate with burlap, denim, plaids, bandannas, and you've got a memorable shower for a little cowboy!  
This shower was given by my friend, Vicki.  I'm sharing her cute ideas along with adding some game ideas for this theme, too!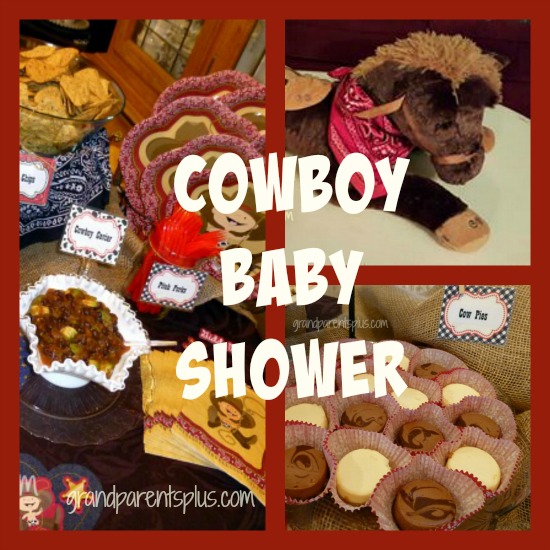 Don't limit this just to a little boy, but change the colors to denim and pink and this would work just as well for a little cowgirl!
Vicki found the  denim pennants on a clearance rack and add the red-checked letters of the newborn boy! How quick and easy to do making a nice keep-sake for the new baby's room.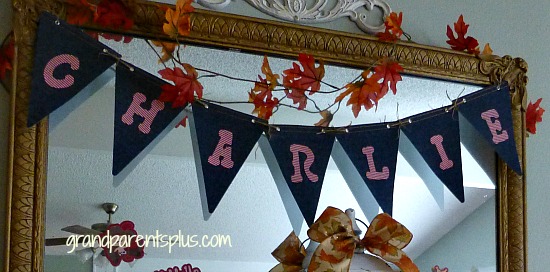 Denim, burlap, bandannas and "cowboy" named snacks carry out the theme…..
Pitch Forks- Forks, Cowboy Caviar-Bean Salsa, Chicken Feed – Deviled Eggs, Cow Chips- Chips for the Salsa, Vittles- Cheese and Caramel Popcorn,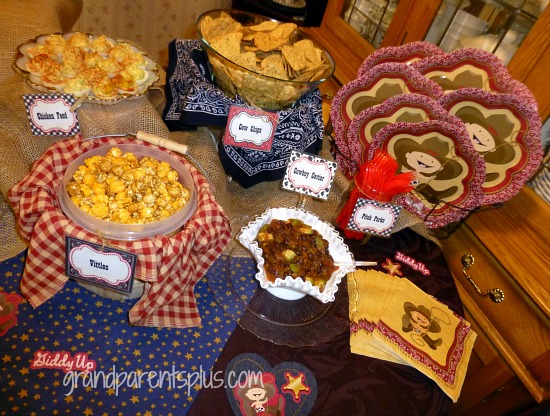 Cow Pies – Cheesecake, Fruit Round-up – Assorted Fruits, and, of course, Cowboy cookies!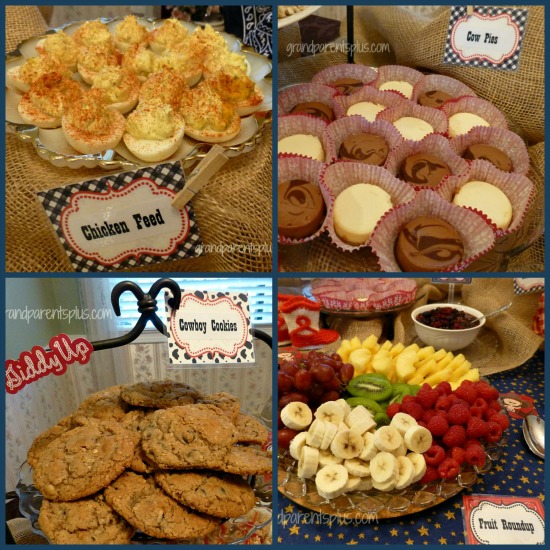 Hay Bales – Rice Krispy Bars, and the drinks are named: Morning Dew – Juice, and Cactus Juice – Punch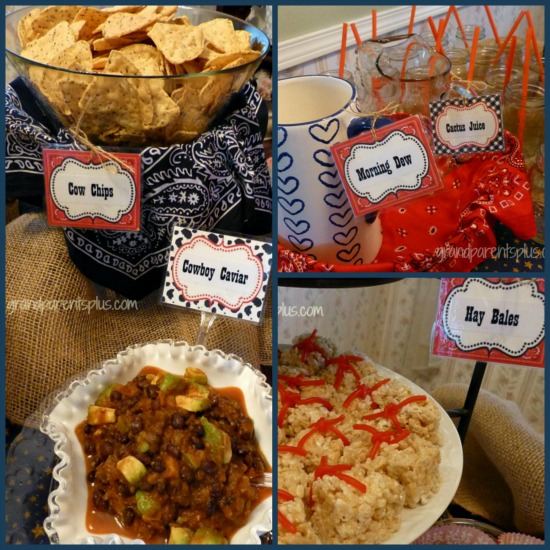 Cute paper plates and napkins add to the cowboy atmosphere. Also, use stuffed horses or a rocking horse for more cowboy decorations.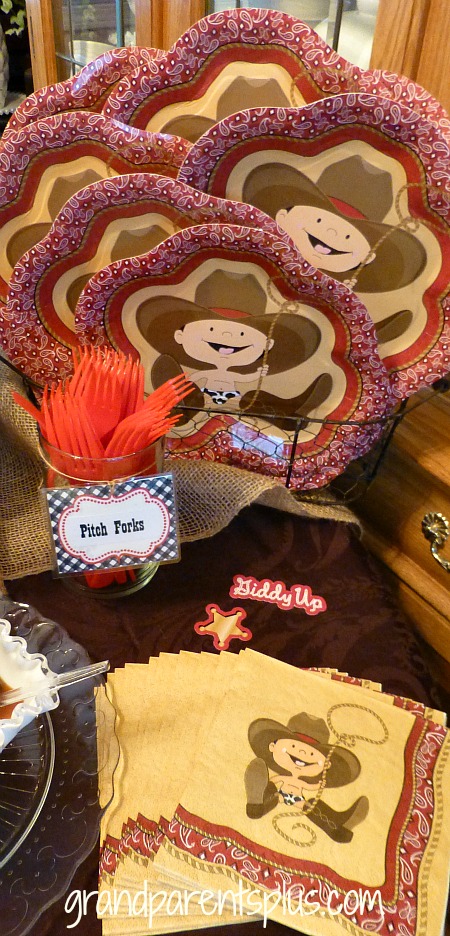 Looking for a cute gift idea to make along the Cowboy theme? These onesies with cowboy themed iron-on symbols are perfect for the theme.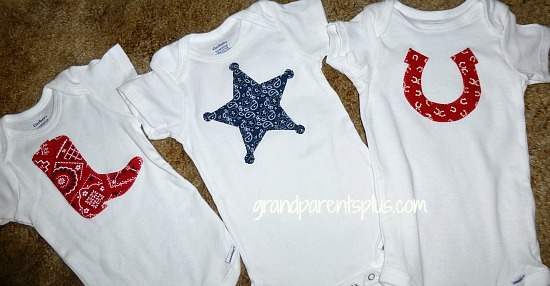 Now, if you're ambitious, sew a cowboy quilt for the little buckaroo. Nice job, Vicki!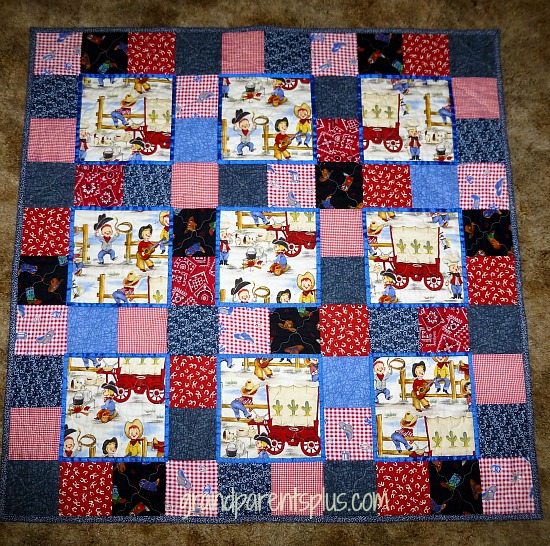 Now for some game ideas….
Cowboys round-up "little doggies"  so a match game of baby animal names would fit.  Here's a site with all the names of baby animals  to use for your match game.   www.zooborns   A smaller list is available for printing at www.baby-shower.com
Other cowboy related games are found on www.grandparentsplus.com/western-game-ideas.  These are ideas I used with my grandchildren for our camp, but the Snake in the Boot game would work for a shower game, too. Substitute the snake with a baby item! If you don't have a cowboy boot, use a cowboy hat and stand at a distance to throw the pacifier or other baby item in it. Give 3 tries and see who has the best score!
If you would like to create your own game of interesting cowboy terms, go to www.lemen.com
For prizes, give bags of Trail Mix! 
For more cowboy food ideas, go to grandparentsplus.com/western-food-ideas
Here are ideas for Cowboy Cupcakes…..
Horse Cupcakes  – Complete instructions are on www.luckypony.com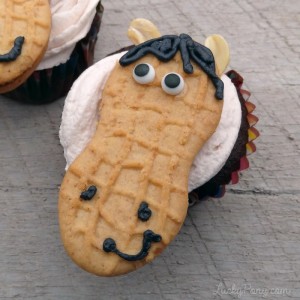 Cowboy Hat Cupcakes by  ricarocuisine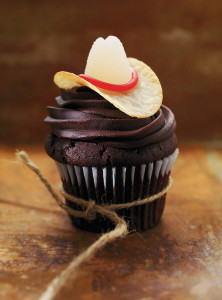 Hope this gives you many fun ideas for a cowboy baby shower. Lots of these ideas would translate for a kid's birthday party or even an adult western party.
Have fun!
Phyllis
Subscribe so you don't miss a future post! Your email is never sold or shared.
Follow on Pinterest, too.
Linked to these parties…
Pin It
Read More