Christmas Idea House 2013 – Part 4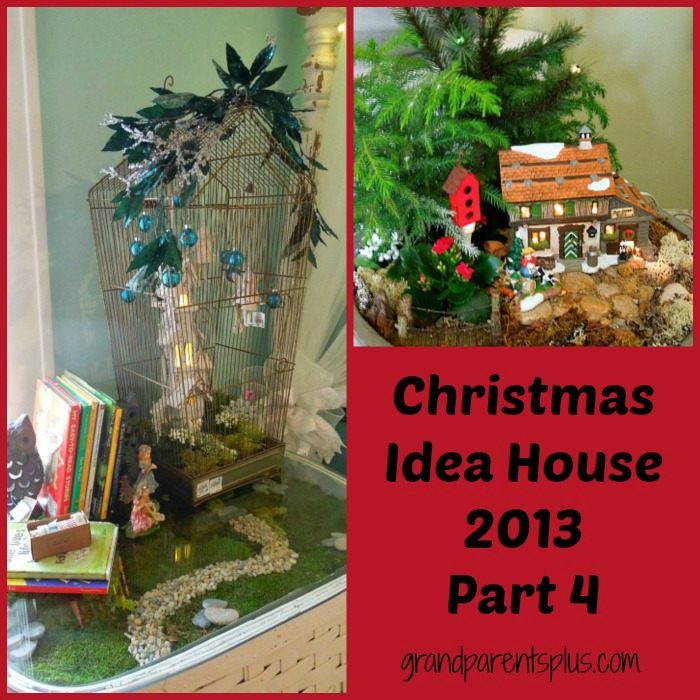 This is the 4th post of ideas from the Christmas Idea House for 2013. You'll find lots of inspiration here for this Christmas season! Please be sure to check out Part 1, Part 2 and Part 3, if you missed them.

First a visit to the girl's bedroom…..     Notice the vintage posts used for the canopy bed.  Pretty white  lights make this absolutely dreamy!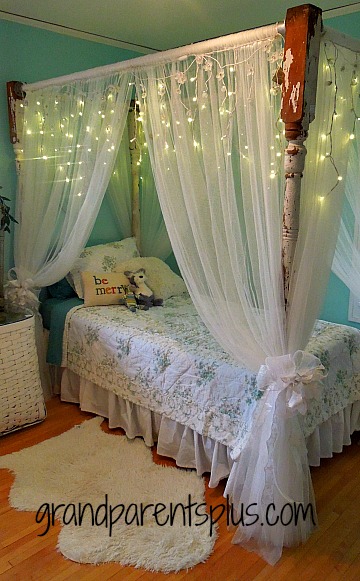 Along side of the bed is a fairy garden inside a vintage bird-cage. It is all decked out for Christmas.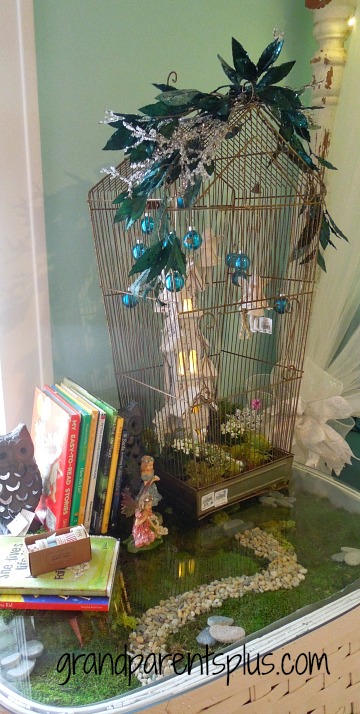 On the dresser, the theme continues….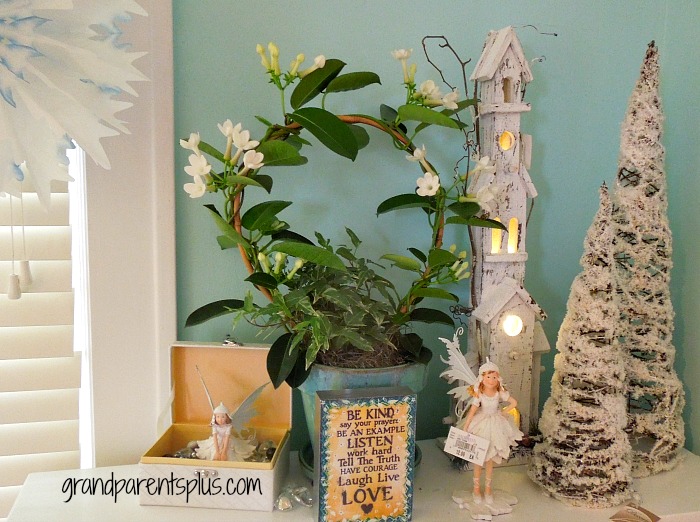 In another part of the house is a fairy garden in a galvanized container! Small pines make a lovely setting!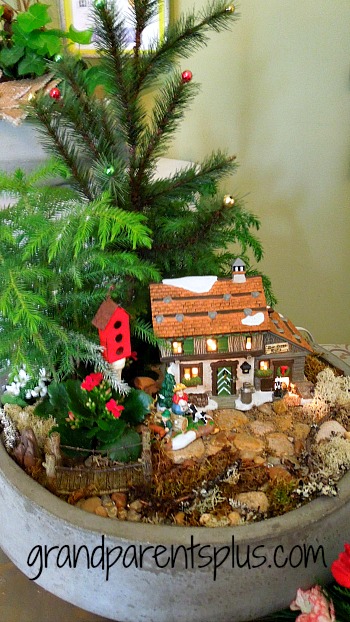 In the living room, it is all about red and white….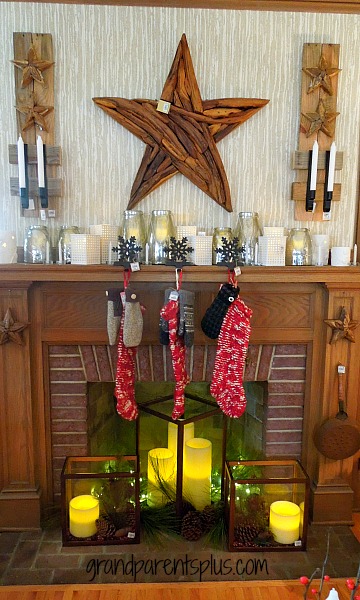 Notice the wooden sconces alongside the fireplace. They are a smaller version of the ones posted earlier in the dining room. They have wooden stars added to them.

On the couch, the red and white pillows are a stunning accent!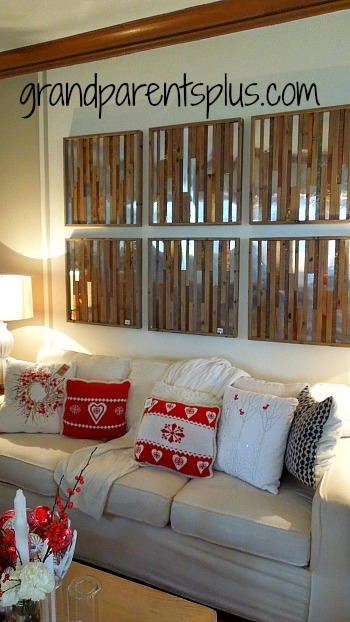 The coffee table is filled with candles, flowers and a bowl of red and white ornaments. This is a simple Christmas accent to do!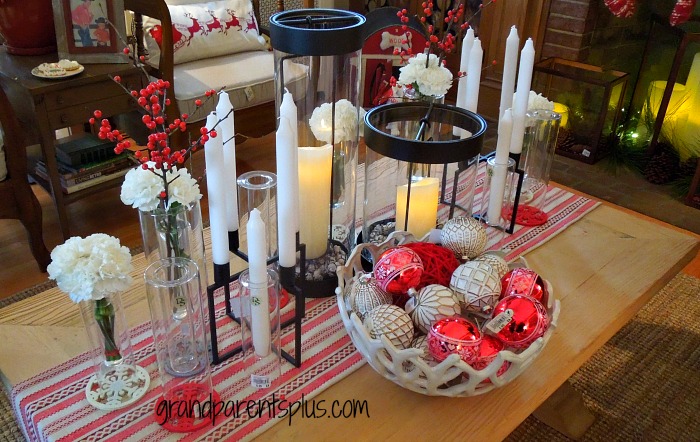 On the other side of the living room, lanterns with green plants hang in the window. These are easy to change with the season or just keep as is year-round.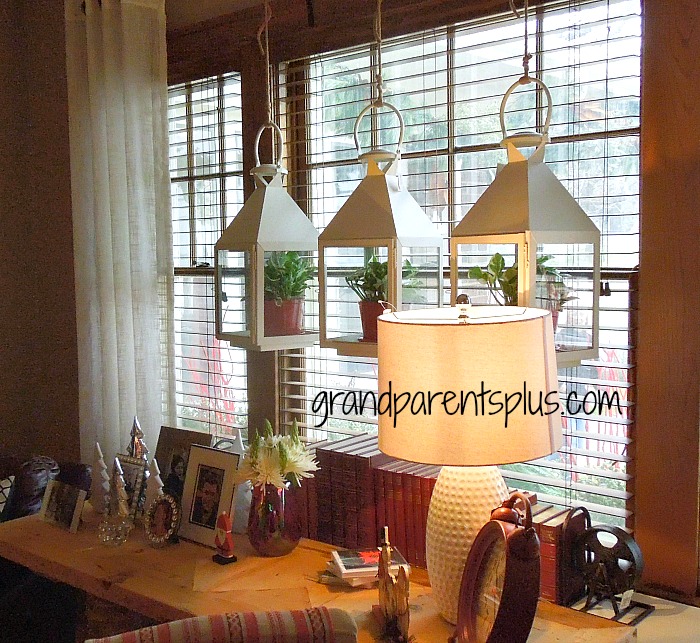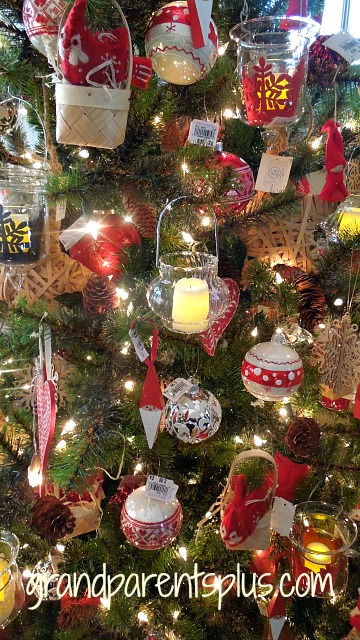 The Christmas tree is decorated with red and white ornaments to carry out the color theme. Notice the small basket filled with a raffia and topped with a red bird. This certainly is an easy ornament to make!
Packages wrapped in plain Kraft paper look great under the tree.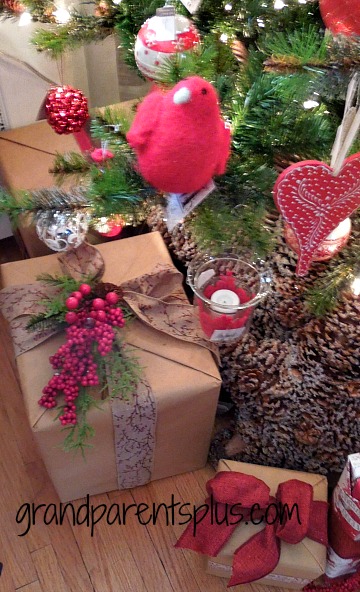 Next, into the sunroom….
If you saved any dried hydrangeas, spray them red and accent with evergreens.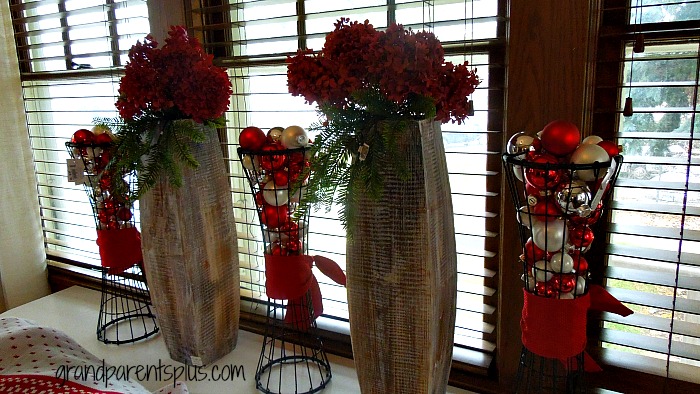 Card hangers were used to display favorite Christmas cards.  Well, they looked like the old skirt hangars to me so I went to the thrift store and found some to upcycle into my Christmas Card hangars.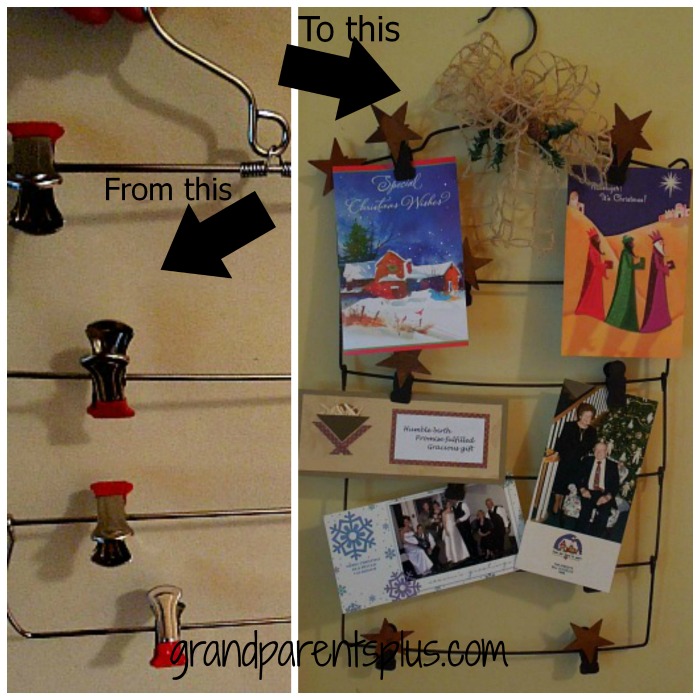 Remove any red plastic ends, paint and add decorations, if desired!
Easy and inexpensive project!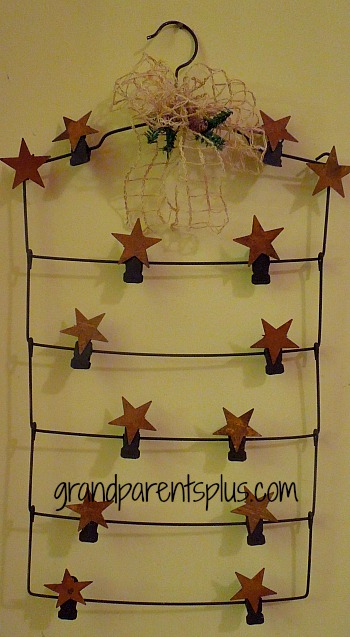 Here's a cute Christmas magnet made from a rusty bell (or use a small pine cone) and some greenery hot glued to a magnet.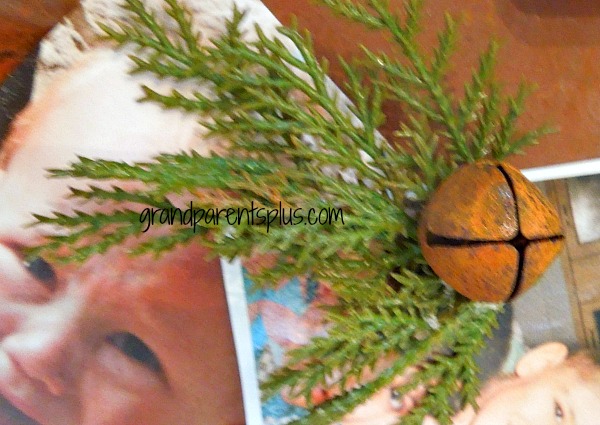 In another area, they displayed star-shaped boxes as wall art.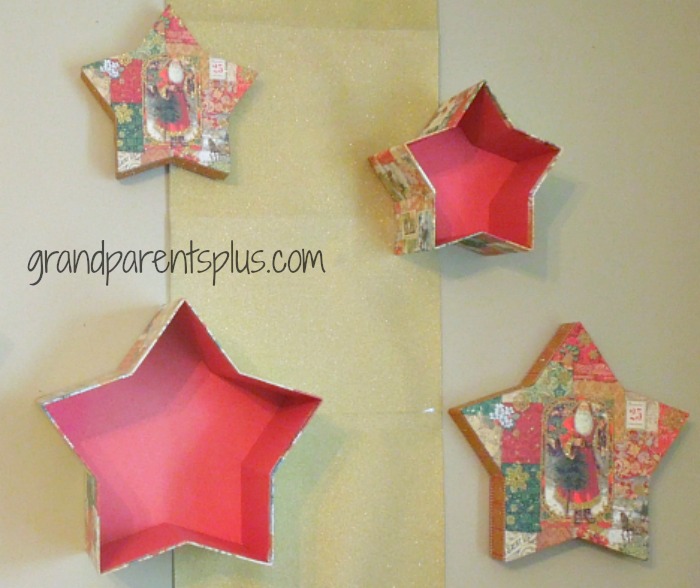 For my version, I used decorative box tops…..

I also thought of using decorative tin tops, but I realized I had gotten rid of them. Next trip to the thrift store, I 'll see if they have some there. They would work well, too!
Finally, putting poinsettias and candles in a corner does wonders to wake up a corner.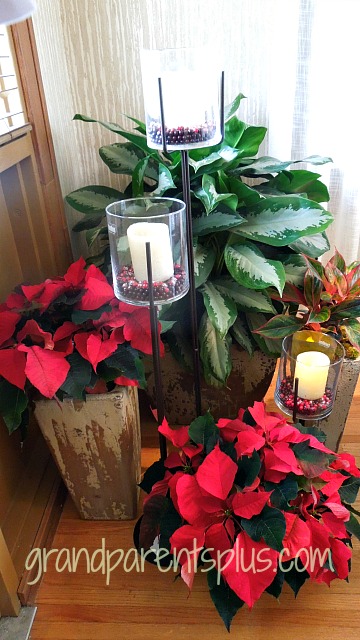 Hope you've been inspired by the ideas from the Christmas Idea House 2013.
Have a marvelous Christmas!
Phyllis
I would love to have you subscribe to future posts, follow on Pinterest or Bloglovin!
This post is linked to the following parties…..
Pin It