Christmas Idea House 2014 Part 2
I'm back with more Christmas inspiration from the Christmas Idea House 2014 Part 2. Hope you're ready for more Christmas decorating ideas! There are lots of vintage finds used throughout the house by the decorators. You'll see how some are used in the kitchen, living room, and bathroom in unique ways. Decorators collaborate on the designs throughout the house to make a cohesive look from room to room. If you missed the first post, be sure to check it out, too!  Go to…..  Christmas Idea House 2014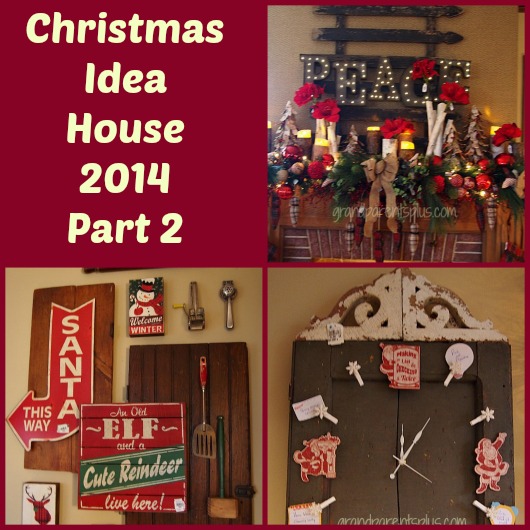 Walking in from the porch, your eyes quickly notice this beautiful arrangement.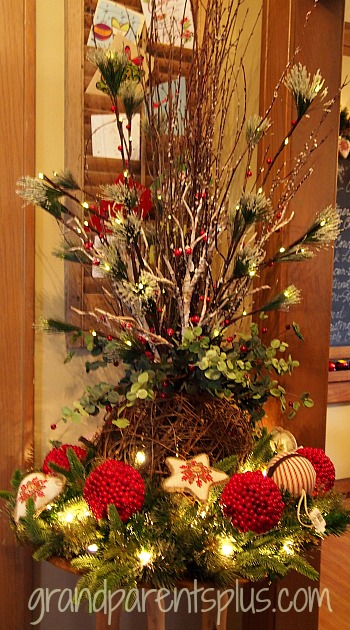 Next, the dining room is visibly all decked out for entertaining. The candles are wrapped with ribbon and embellished with upholstery tacks. On the tabletop is a burlap runner along with a muted green plaid one.  Trees are decorated with red twine and lights.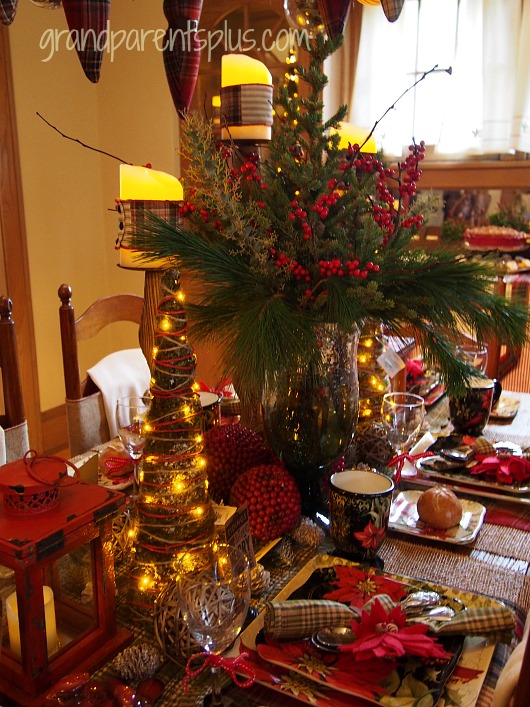 A green plaid runner sits on top of the burlap and matching napkins accent the place-setting.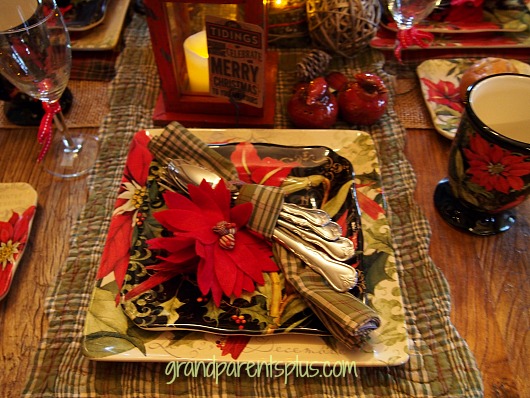 Pillow- wrap in burlap with"Merry Christmas" circles the dining room chairs and greets each guest.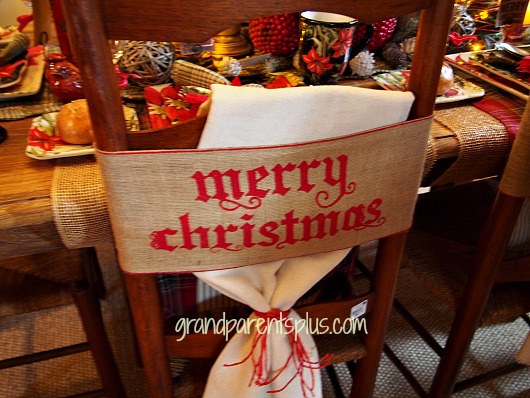 In the kitchen, the windows are decorated with a lit garland, red and white striped ribbon and special ornaments. Did you know that  NOEL  "is a French name meaning "Christmas". It is actually derived from the Latin word natalis, a word which refers to Nativity, or the birth of Christ. " according to answers.com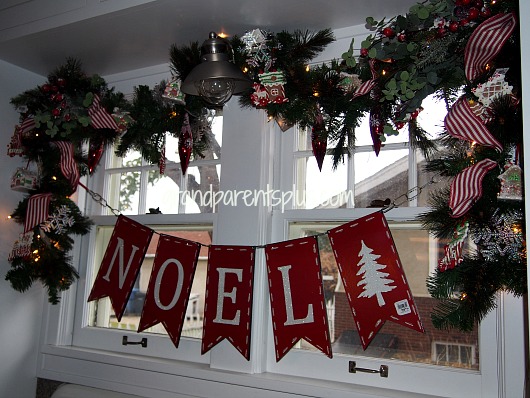 Isn't this an eye-catching arrangement using lots of vintage pieces? The sign is so fun!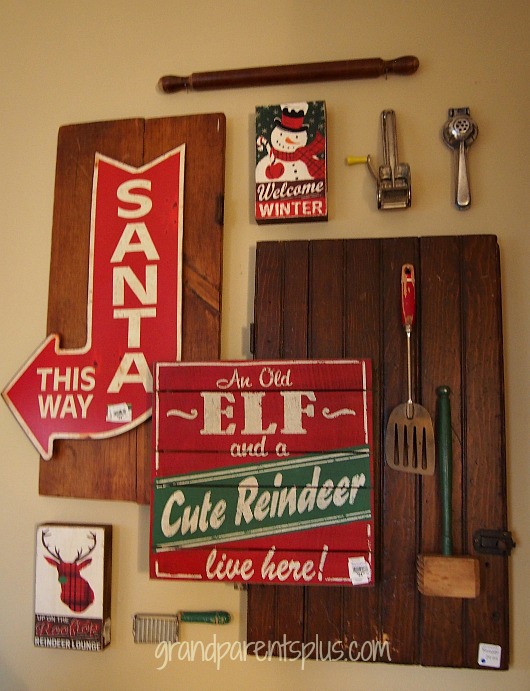 Here's another idea using a small vintage cupboard door . Turn it into a clock! Make the hour pieces changeable with the season.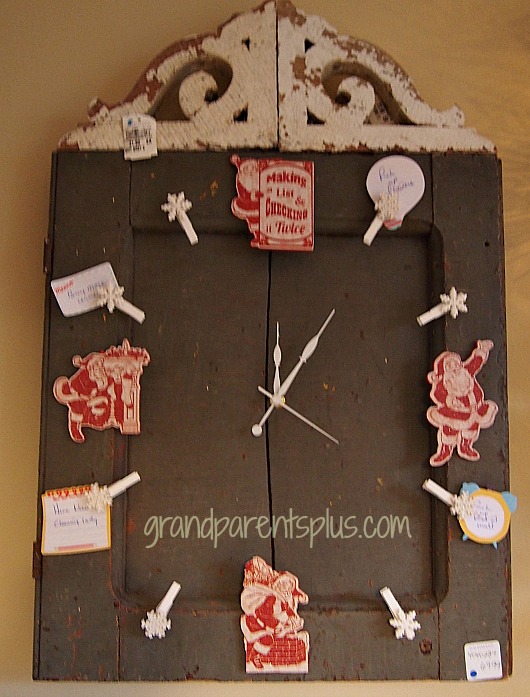 By using red, white, and green dishes, no other decorations are needed with this colorful display! 
 Bathroom curtains made from kitchen towels are clipped to a wire with snowflake-tipped clothespins.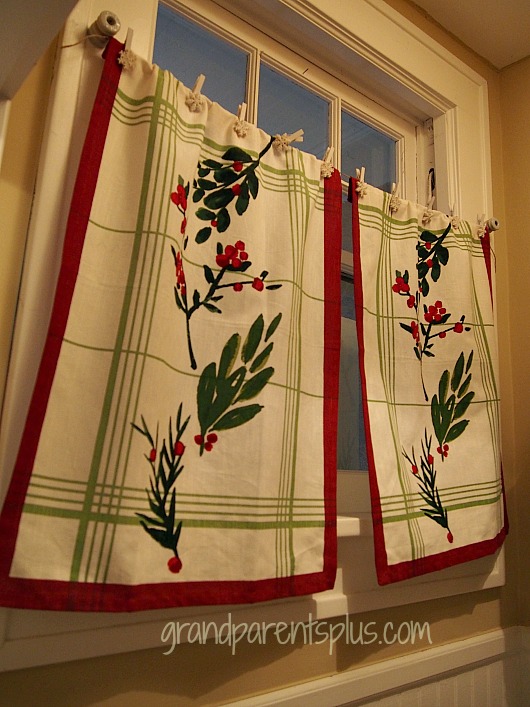 I've never seen a vintage metal sled before, but this looks so good accented with mirrors!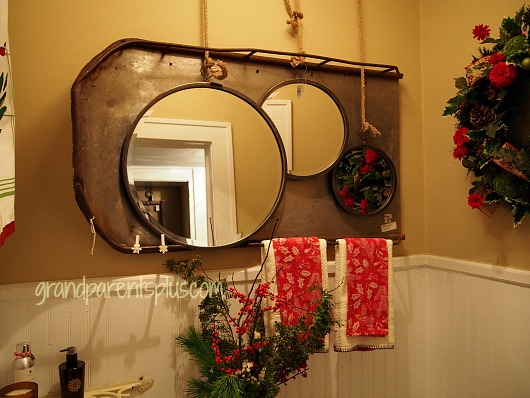 Hide those ugly pipes with a burlap skirt adorned with snowflakes.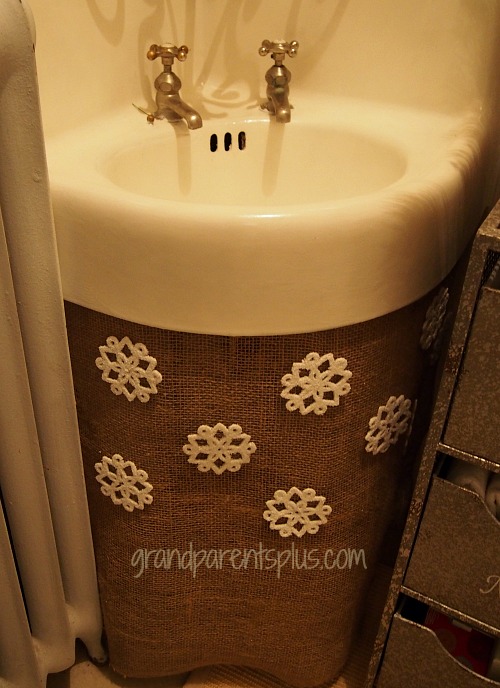 In the living room, above the couch, a wreath is layered on top of a vintage stained glass window. Along side of the couch, salvaged metal frames make unique hanging lamps. The white sofa with red and white pillows brings lots of Christmas cheer into the living room.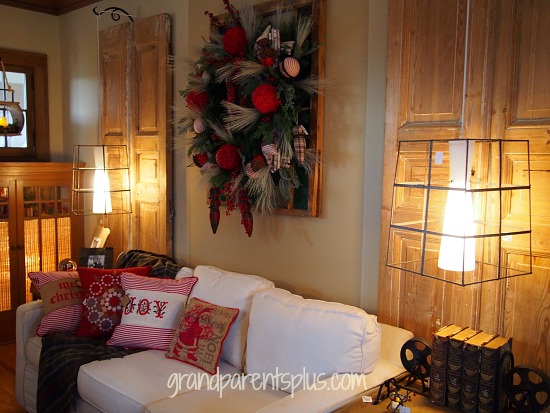 The fireplace mantel is filled with birch wrapped candles, colorful balls, greenery and birch bark Christmas trees. Above the mantel, the light-up "Peace" sign is layered on top of an old weathered picket fence. Did you know that "Peace" on earth refers not to wars, etc., but only to the Peace that knowing Jesus as Savior  gives to each of us. Jesus is the Prince of Peace!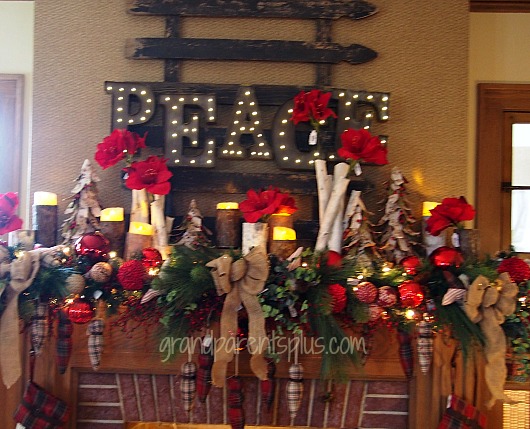 A multitude of LED candles light up the fireplace!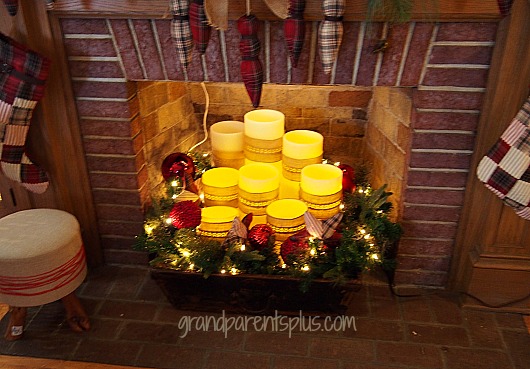 Another lovely arrangement sits on top of the coffee table.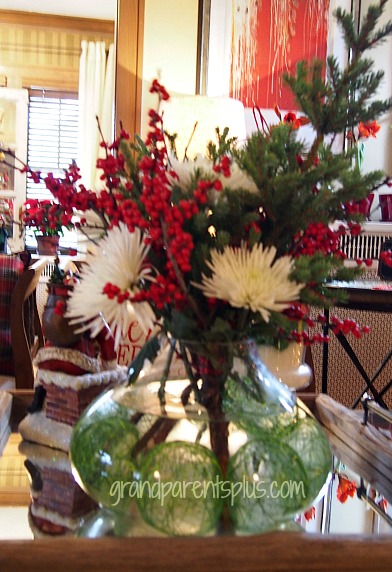 This is not your normal coffee table. Instead, it is a vintage child's bed covered with a piece of glass. Inside, ornaments and greenery add additional interest and color.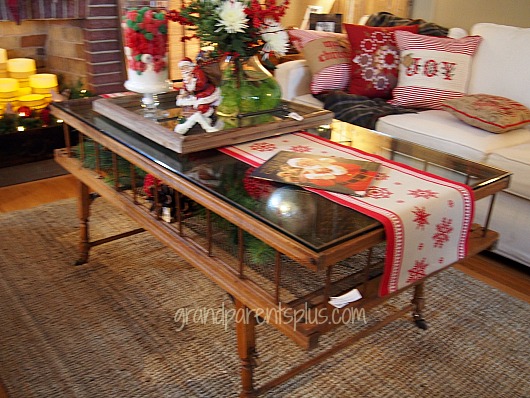 This covered glass dish filled with candy adds more color!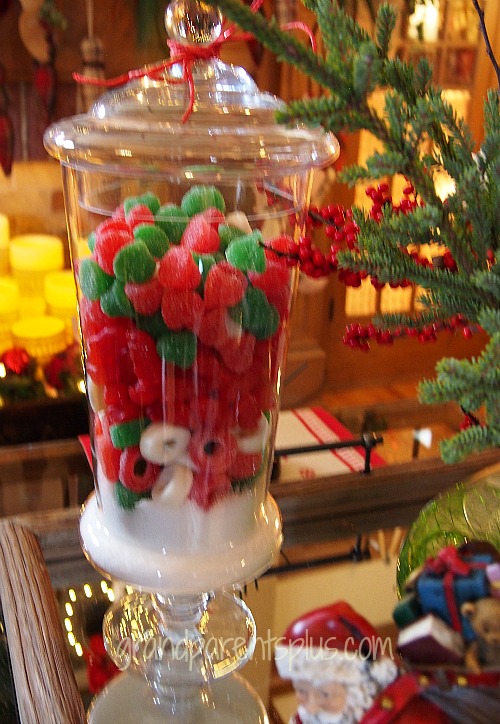 Another vintage window… The glass is replaced with mirrors and reflects the candles and colorful ornaments on the tree.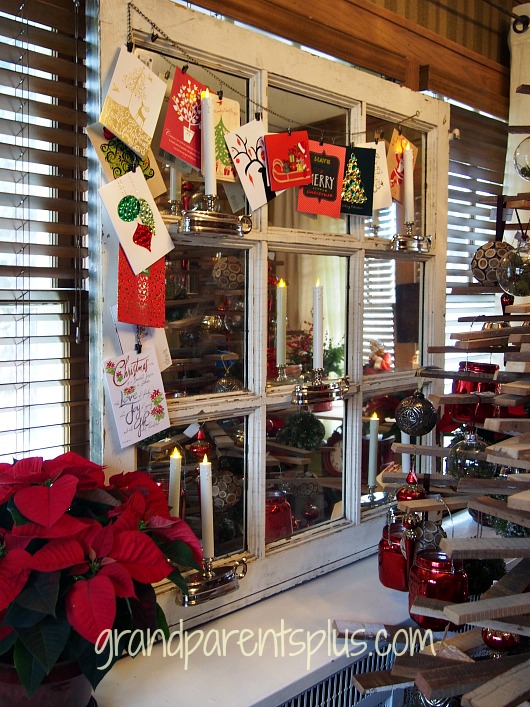 This is an unusual tree made from narrow graduated-sized wood pieces all connected together.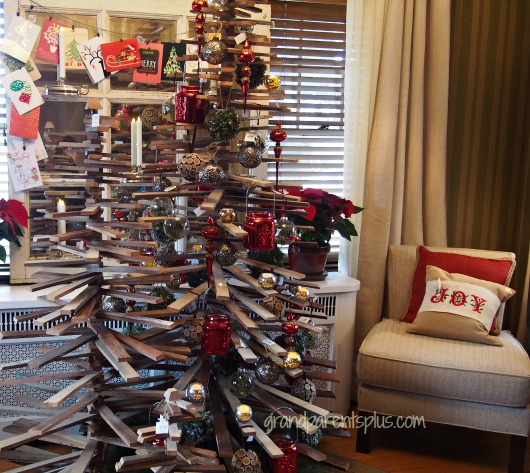 Which idea did you like the best?  
Again, there are more ideas to come so don't miss the next post  – Part 3! 
Happy Decorating! 
Phyllis
This post is linked to many of the following parties…..
Pin It