Christmas Idea House 2016 Part 1
Need some fresh ideas for your Christmas decorating? You'll find them in this tour of the Christmas Idea House 2016 – Part 1.There's lots of interesting ideas with re-purposed vintage finds along with just using easily found items in unique ways.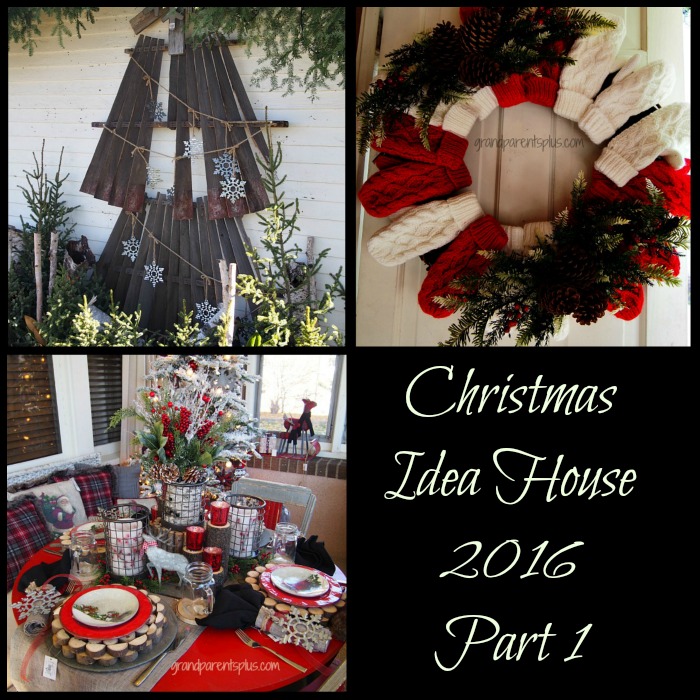 The decorator team, that transforms this house, doesn't leave any place without a decoration or two! The outside is just as festive as the inside. There's an old shed (called a warming shed) all dressed up in greenery and festive banners. Birch logs in front give a hint about what theme you'll find inside the house.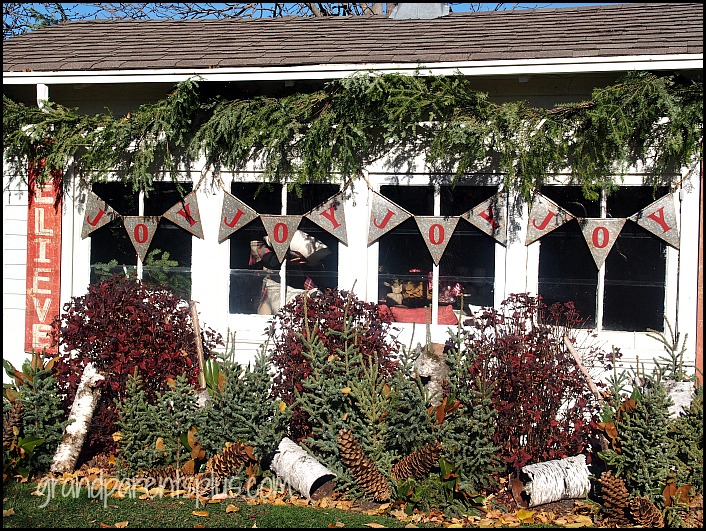 On the door, hangs a cute wreath made of red and white mittens! They are simply wired onto the wreath base. Such an easy and fun decoration!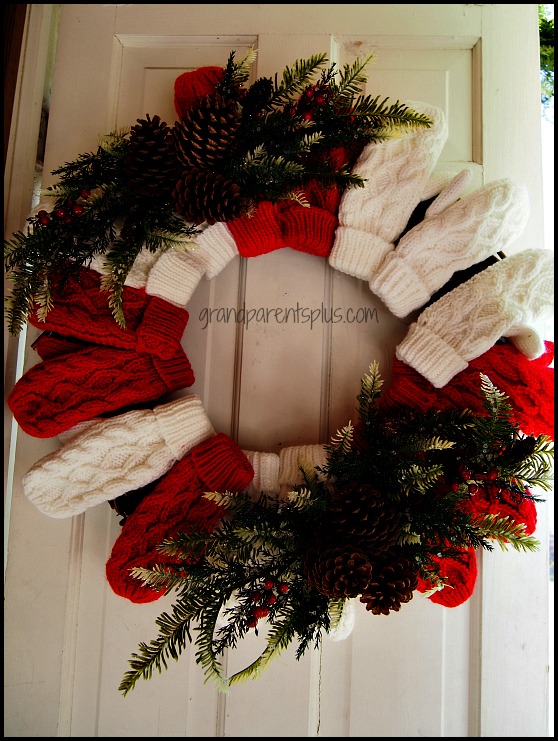 Inside the shed, is a tree made from graduated sizes of scrap wood mounted on a center board. A host of gnomes sit on the shelves. Any collection you have would look great on this tree! Make it any size, too!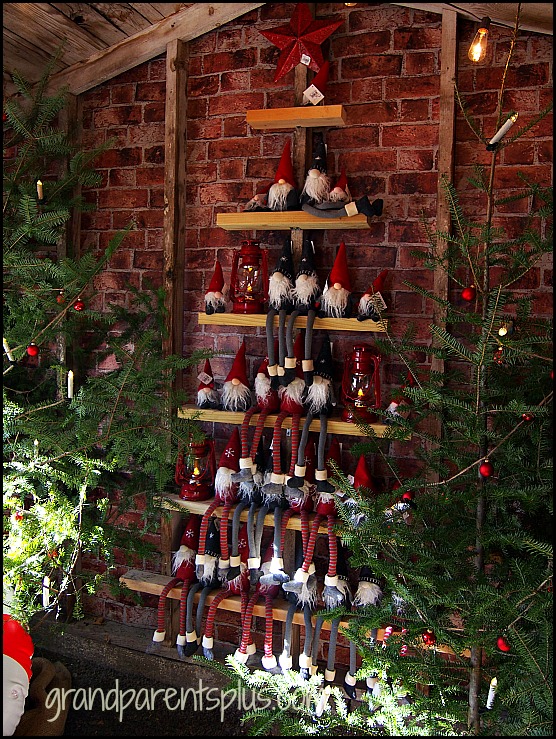 On the wall, vintage skis make an interesting coat-rack.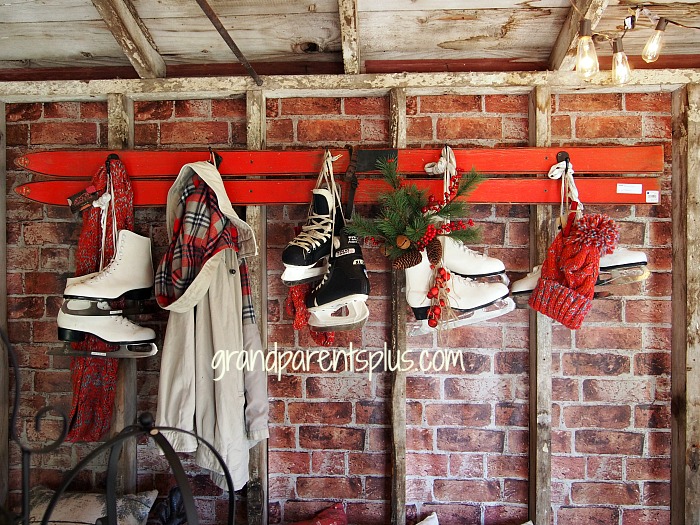 Outside, three metal deer stand under a garden arbor embellished with garlands, ornaments, ribbon, bells, small trees, and birch logs.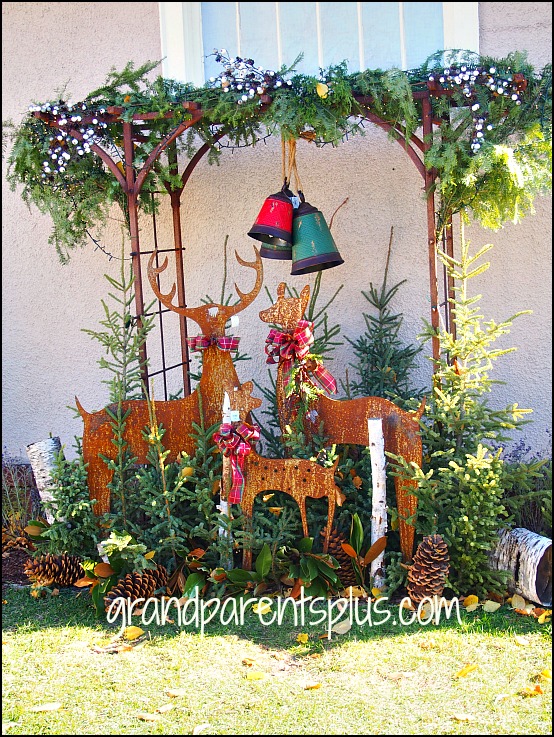 Another outside focal point is the tree made from salvaged windmill blades. Add lights, a few snowflakes and you've got one re-purposed, unique tree!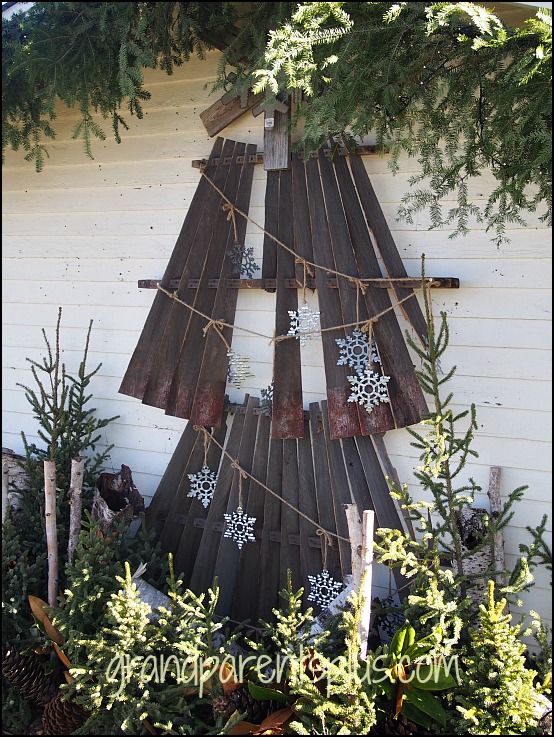 The garden containers look lovely with greens, birch, and pinecones along with white artificial stems.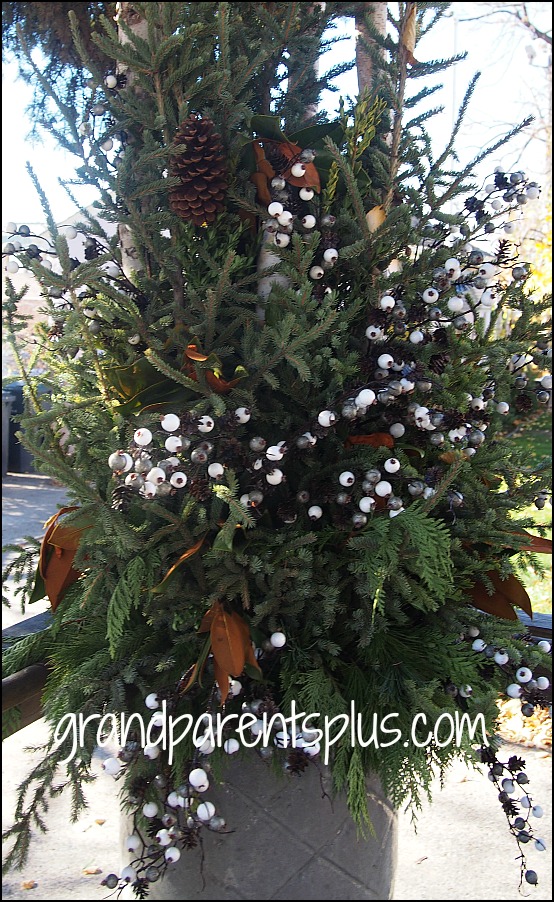 Upon entering the front porch,  a lovely Christmas table greets guests. Lots of metal, wood, and red plaids give a warm cozy feeling to this setting. Birch rounds become the coasters. Another birch accent is an empty birch shell placed in the vase for a Christmas arrangement.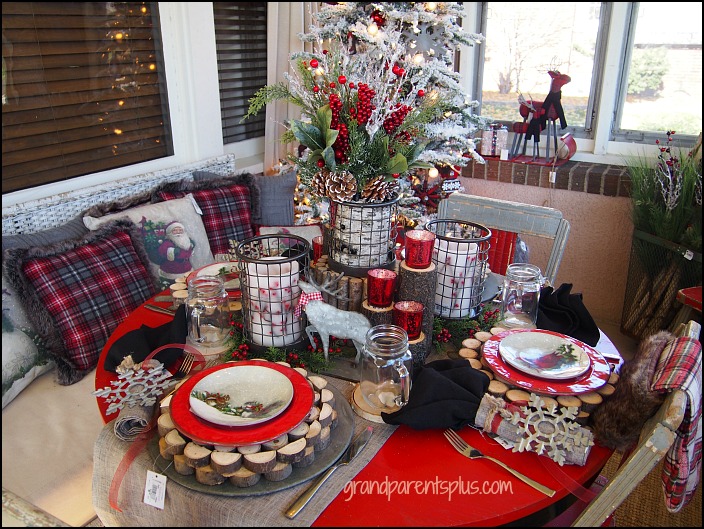 Above a vintage cupboard, a sled combined with a wreath and a framed Christmas piece, make an interesting combination for the wall.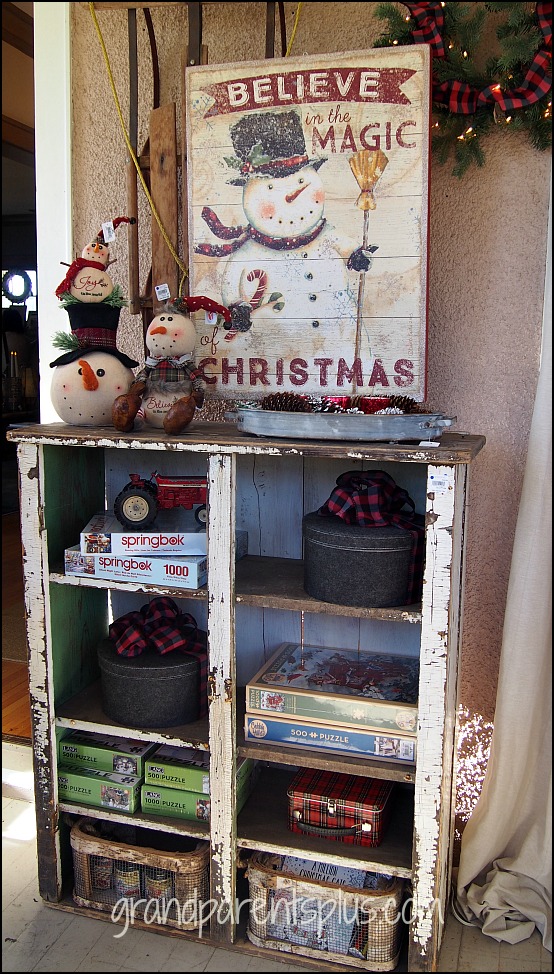 Ever thought of using a galvanized tub as a chandelier? I haven't, but I just love this one! Add hanging electric lights   (through openings made in the base) along with seasonal decorations, and you've got a very unique light fixture! After Christmas, change out the seasonal decorations for Spring! Sorry, the tub will no longer hold water!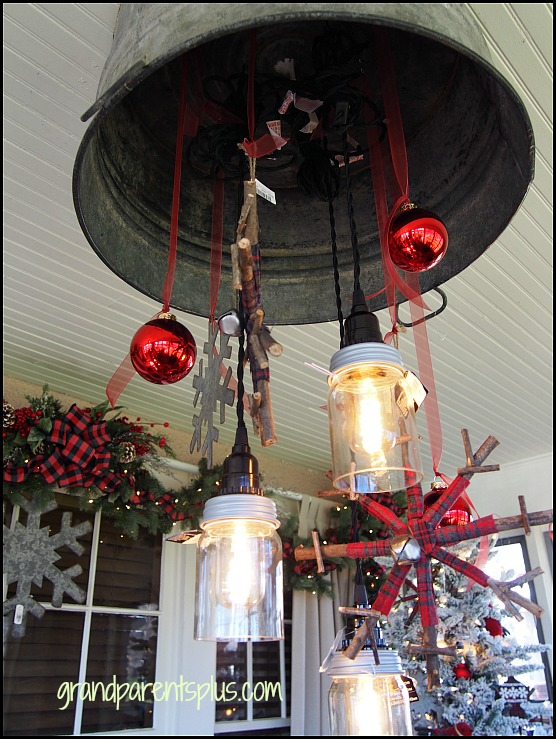 This is just a small taste of ideas to come. You'll want to subscribe so you don't miss Part 2 and 3!
Did you find some inspiration?
Thanks for visiting!
Phyllis
Follow on Pinterest!
This post linked to many of these parties….
Pin It