Christmas Salad Recipe
This is an old recipe that I remember my mom making at Christmas time so I renamed it Christmas Salad. The real name of "Spinach and Apple Salad" just didn't sound exciting enough for such a wonderful salad.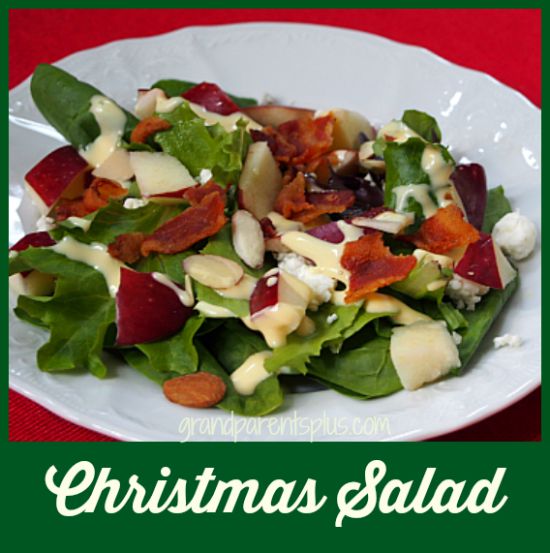 Fresh greens with red apples looks so colorful . Drizzled with an orange dressing and other goodies, it may sound different, but tastes wonderful! Don't just limit it to holiday time, but make this anytime as a compliment to your meal. It's a great use for those apples in the fall, too.
I like to make this salad on individual plates so everyone gets all the ingredients. It makes a tasty and beautiful salad course presentation with the reds and greens. From the original recipe, I added the feta cheese and almonds.
Christmas Salad Recipe
Author:
Prep time:
Total time:
Colorful, delicious, and unique with an orange dressing!
Ingredients
Spinach along with other greens
red apples (my mother used Delicious apples with their deep red color)
Bacon – Cut in squares, fry and drain
1 cup mayo
Feta cheese (optional)
Sliced almonds
Orange Juice concentrate
Instructions
Combine spinach, apples, and bacon in a bowl or arrange on individual salad plates.
Combine orange juice concentrate with mayo until just light orange and mix with salad or pour on top of individual salads
Sprinkle Feta cheese and sliced almonds on top.
Adding orange concentrate to the mayo…..   just a few tablespoons per cup makes an unusual, but tasty dressing.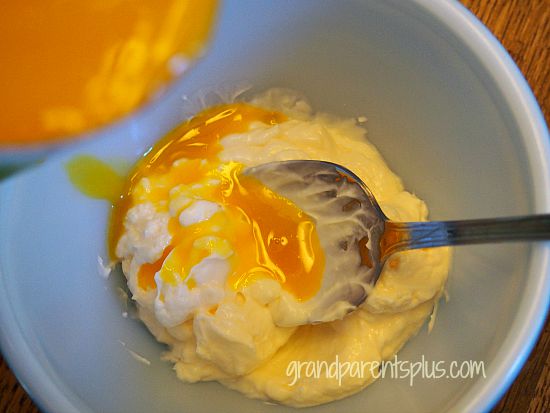 Mix until a light orange color….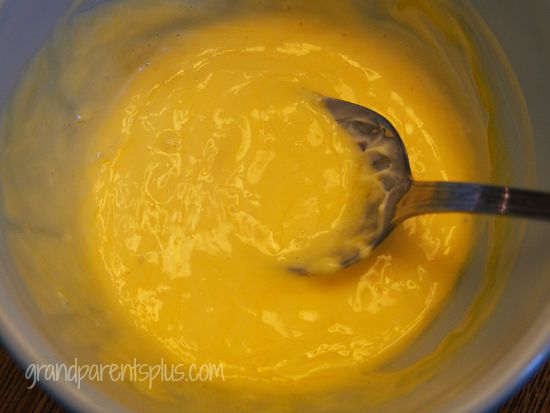 Recipe without bacon….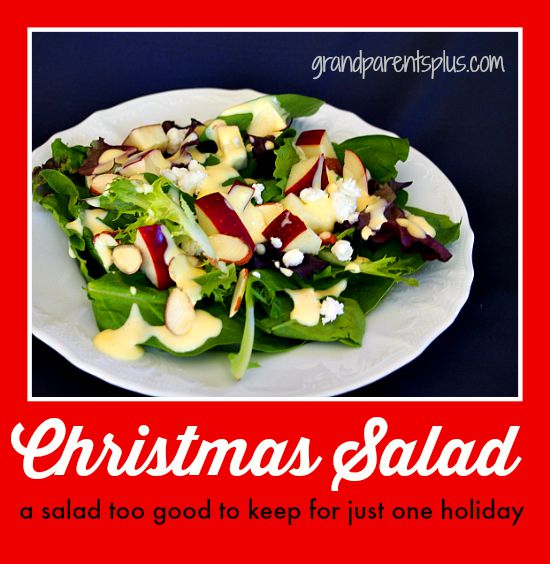 Recipe with bacon…..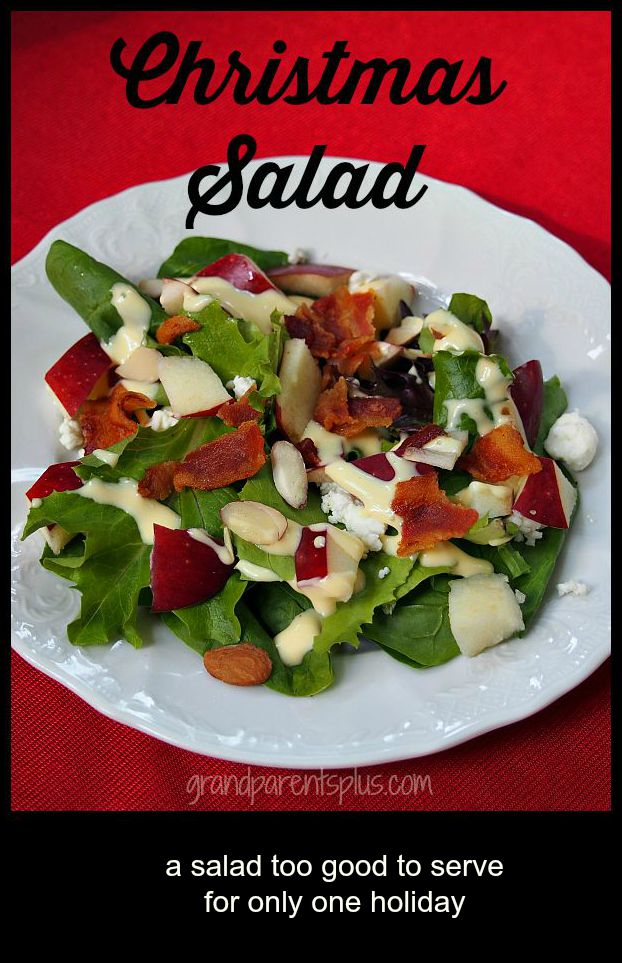 Add this recipe to your salad collection. So pretty, yet, so delicious! 
Enjoy! 
Phyllis
Subscribe on the sidebar knowing that I keep your email safe and do not sell or share it in any way!
Follow on Pinterest, too!
Linked to these parties…