Christmas Tree Lollipop Holder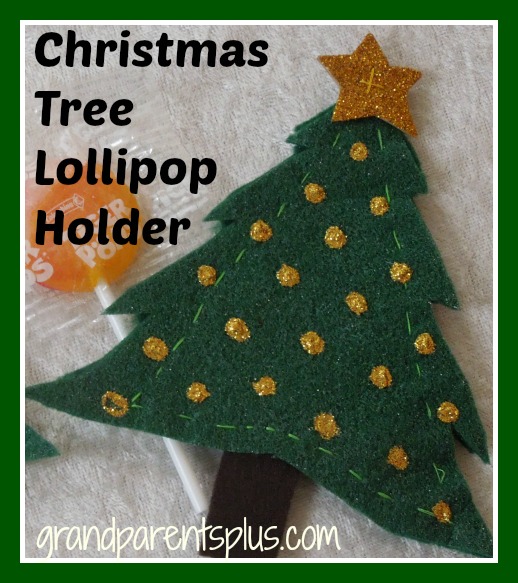 For my grandchildren at the Christmas table, I like to have something special at their place-setting. This Christmas Tree Lollipop Holder is a cute and easy detail to add to your Christmas table. Slip a lollipop into it and set it along side of their place. You might want to add a little more "greenery" by placing a dollar inside along with the lollipop! In fact, use this as a money holder for an adult gift, too! Either way, it will delight the recipient.
Materials for the Christmas Tree Lollipop Holder:
Felt ( the stiffer, the better) sparkle felt, if you like
Gold and green thread
Gold glitter paint writer
1 sheet of gold glitter fun-foam (or pre-cut gold glittery stars)
Brown felt (for trunk)
Directions:
Start with Two triangles 4 1/2 inches across the base and 4 1/2 inches in height. (keep pinned together)
Cut the sides to look like branches.
Cut a trunk from brown felt  1 -1/4 inch by 3/4 inch
Start by stitching across the bottom of the Christmas Tree to include the trunk piece. Stitch only the front piece!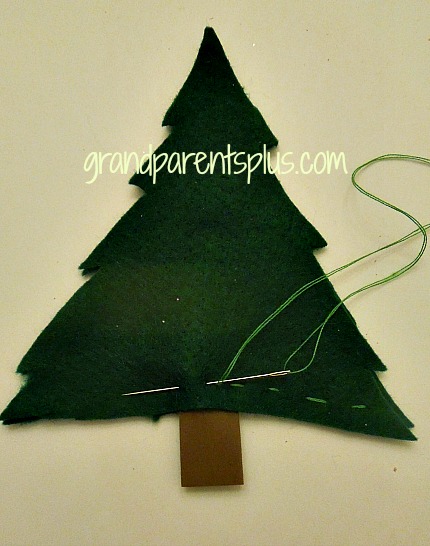 When you get to the left corner, add the back piece and stitch them together around to the beginning.
Use the Glitter Paint Writer to add the tree balls. Let dry overnight!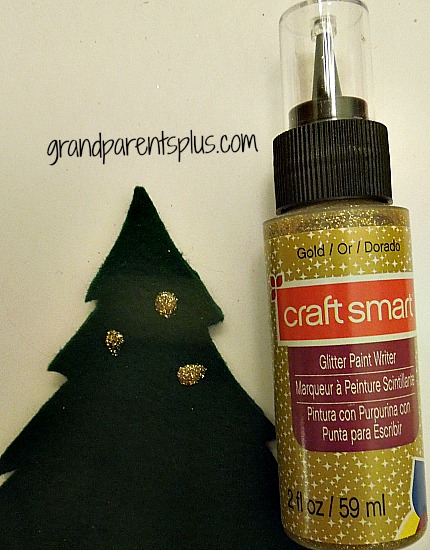 Add a foam glitter star on top!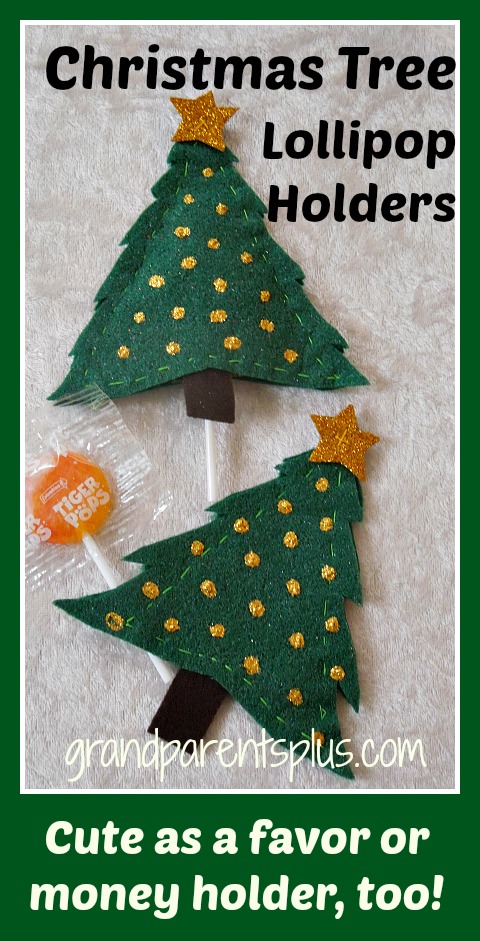 This Christmas Tree Lollipop Holder is easy, isn't it?

Enjoy!
Phyllis
Be sure to subscribe for future posts!
This post is linked to the following parties…..
Pin It