Crispy Baked Fish
Crispy Baked Fish – the easy way to cook fish without the fishy smell!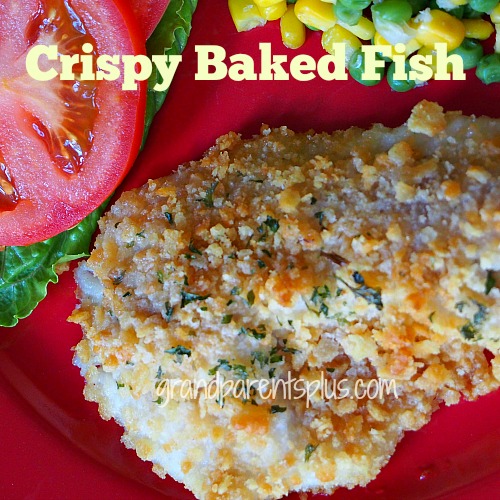 Anyone been fishing? There's nothing like a fresh catch of fish! However, frying fish really smells up the house. Here's a better way to fix fish (say that 10 times real fast) without the fishy smell. The fillets  still have a crunchy outside like frying, but this is much easier to do and there's no smell! The Crispy Baked Fish recipe method is one you'll use again and again.

Ingredients:
 Fish Fillets
Regular Ritz  crackers (other crackers don't taste the same in this recipe)
Butter
Eggs or Milk
Directions:
Crush Ritz crackers really fine
Dip fish fillets in either milk or beaten eggs.
Roll and pat fillets in crushed Ritz cracker crumbs.
Place on a non-stick cookie sheet or coat sheet lightly with a cooking spray.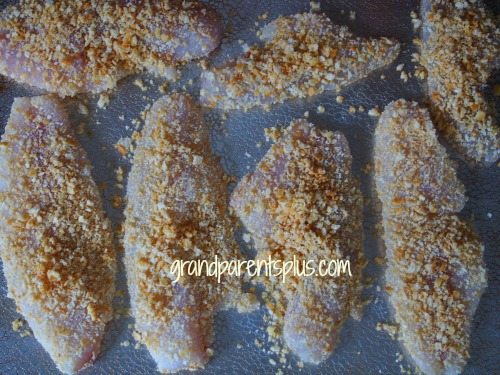 Drizzle fillets generously with melted butter
Bake at 400 degrees for approx 15 minutes until lightly browned and fish flakes. (time depends on thickness of fillets)
Sprinkle with a few parsley flakes for color. Serve with lemon.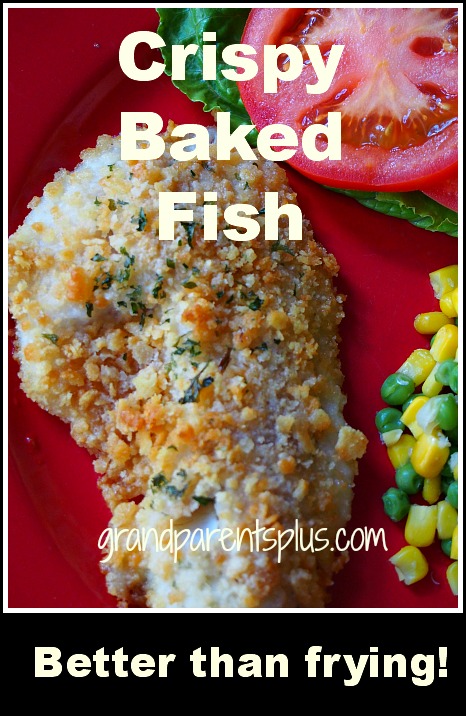 I learned this method from some friends in Florida and I've used it ever since.
Enjoy!
Phyllis
Subscribe on the sidebar so you don't miss future posts!
Follow on Pinterest and Bloglovin, too!
This post is linked to many of the following parties…
Pin It