Crock Pot Southwestern Chicken
This is one of my favorite recipes because it is so easy and looks so colorful and delicious! I always have the ingredients on hand for Southwestern Chicken when I want an easy dinner. My daughter-in-law shared this recipe with me. I've altered it a bit because I like more sauce. There are 3 ingredients plus chicken and simple, super easy directions.
Ready?
Crock Pot Southwestern Chicken
2 – 15 1/4 oz.  cans corn ( I usually use one)
1- jar chunky salsa (24 oz)  (Recipe called for 16 oz. )  Your choice on mild, medium or hot!
1 -15 oz can black beans, rinsed and drained
6 boneless, skinless chicken breast halves
1 cup low-fat or regular shredded Cheddar cheese (optional)

Directions:
Combine corn, beans, and 2/3 cup salsa in slow cooker.
Top with chicken.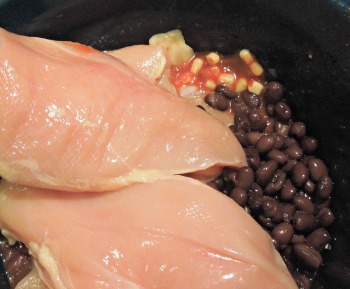 Pour remaining salsa over chicken.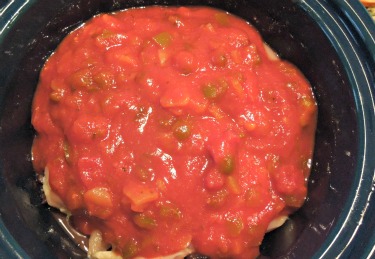 Cover and cook on High 3 hrs. or Low 7 hrs.
Serve over rice. With slotted spoon, ladle the corn and black beans over the chicken. Top with cheese. Serve extra sauce on the side along with sour cream.
Enjoy!
Phyllis (Oma)
This post linked to the following sites…..
Pin It