Daylillies – Easy Centerpiece
It is always nice to have fresh flowers in your home. They add such a special touch. Well, I have Daylillies in my garden. The blooms don't last long (hence the name Daylilly), but they are beautiful in a low glass bowl. So what if they don't last long. You can easily replace them the next day with fresh blooms.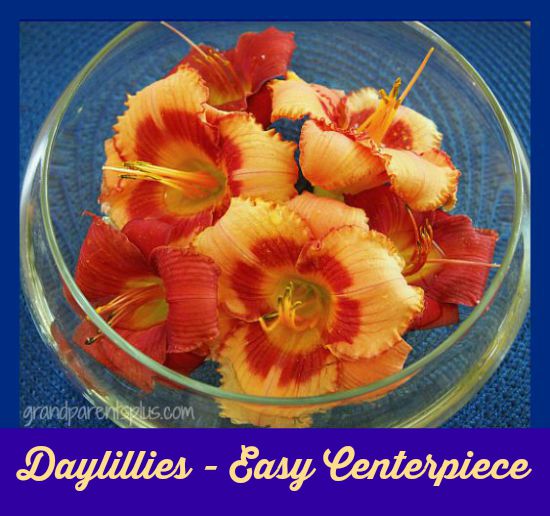 There really is no arranging skill required to use Daylillies in a low bowl.  Just add water, cut the Daylillies, and combine the blooms in a bowl. Next day, bring fresh ones in and start again.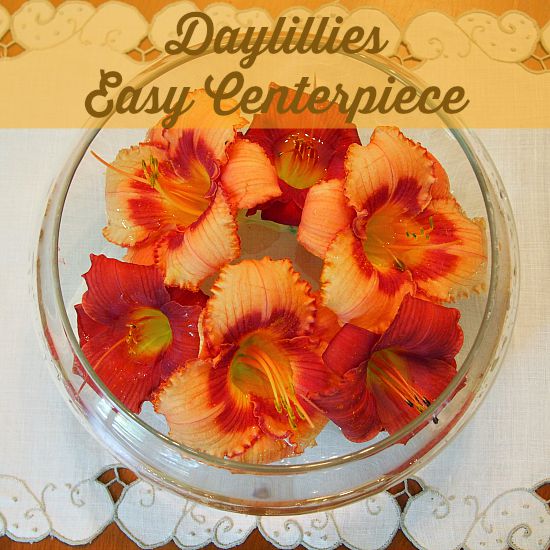 Add other flowers along with the Daylillies. For some green, cut leaves off of a coleus plant.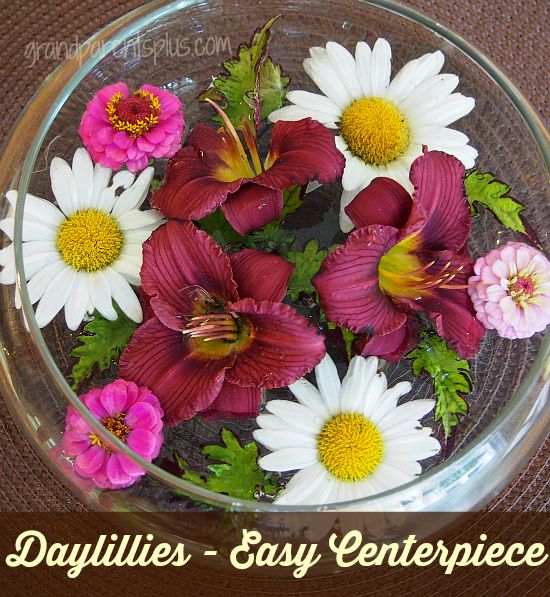 The low arrangements look great on a coffee table or as a small table centerpiece. 
It's a quick and easy centerpiece that anyone can make!  Try it!
Phyllis
If you subscribe, you won't miss a post and I keep your email safe and secure – never sold or shared!
Follow on Pinterest, too!
This post is linked to many of these parties…..
Pin It