DIY Fall Napkin Rings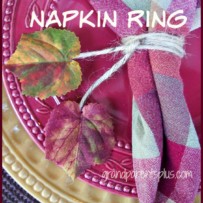 This DIY idea is probably the easiest, fastest, and most inexpensive way to add style to your fall or Thanksgiving table. These DIY Fall Napkin Rings look so good and add just the right touch to your table setting.  They take so little time and effort to make that even kids can make them! (with adult supervision of the glue gun, of course)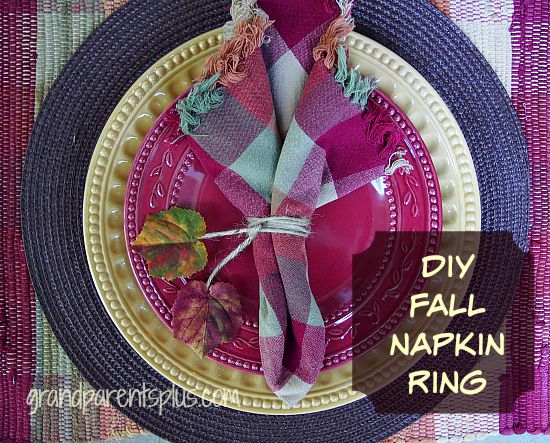 With just two items for materials and a glue gun, you're set to start.
I used a thin piece of rope (twine or raffia works, too) and small artificial leaves. My leaves were off a fall plant that I wasn't using. The colors worked with the colors of the dishes and placemats.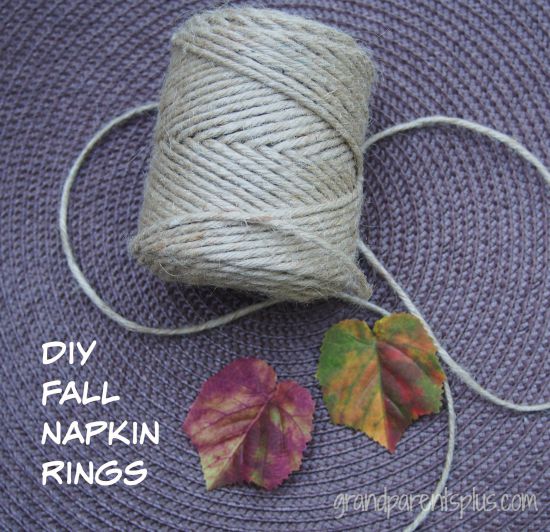 Cut a 36 inch piece of rope (this doesn't need to be exact). With the glue gun, secure one leaf to each end of the rope.  OK! You're done!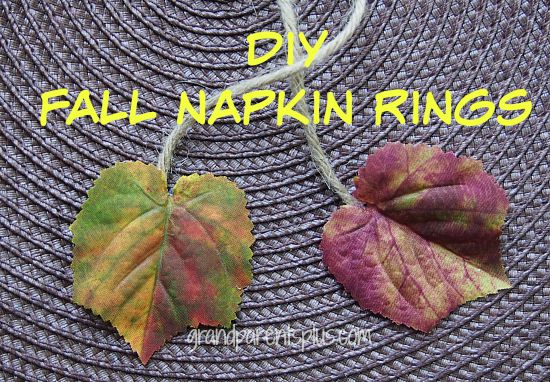 How long did that take?  Now, that's EASY! It takes longer to wrap them around a napkin than to make them!
Oh, wait! Besides using as napkin rings, you can use them as accents wrapped around a candle or candy jar….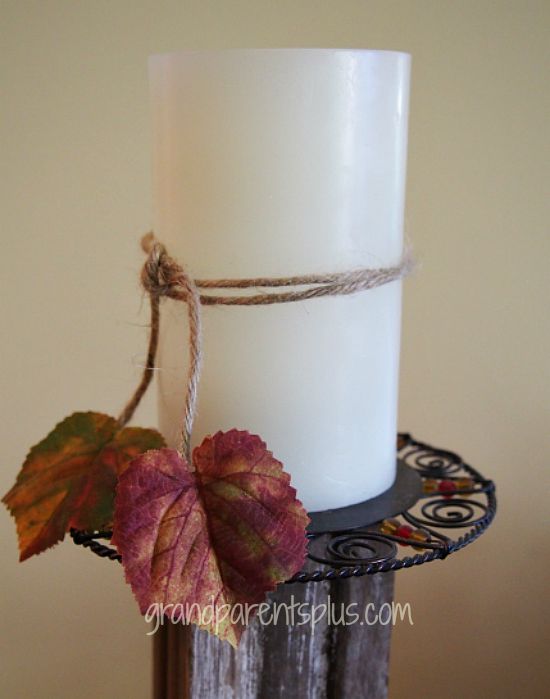 Don't limit this to just leaves. You can certainly change to a flower, too! Whatever you use, make sure it will lay flat. I tried small pumpkins, but you wind up seeing the glued part. They didn't look good. If they were flat cutouts, then they would be OK. I've seen seasonal cutouts at the craft stores which would work, too.
So, are you sold on making these easy DIY Fall Napkin Rings? Bet it takes you less than 10 minutes to make enough for your table. 
Thanks for stopping by and have fun! Wouldn't these make a nice gift, too? 
Enjoy!
Phyllis
If you choose to subscribe, know that your email is never shared or sold!
Follow on Pinterest, too!
Linked to these parties...