DIY Olaf Gift Bag
The movie "Frozen" is a big hit with kids. I even like it (just a kid at heart)! This Olaf Gift Bag makes a cute craft for kids to do at a Frozen party! If the kids are too small to handle the small pieces, just make the bags ahead of time to hand out as treat bags. If using as a craft, simplify it by cutting the small pieces out ahead of time and let the kids put them together! Whatever you decide, I know kids will be delighted with this Olaf Gift Bag! Patterns are included below.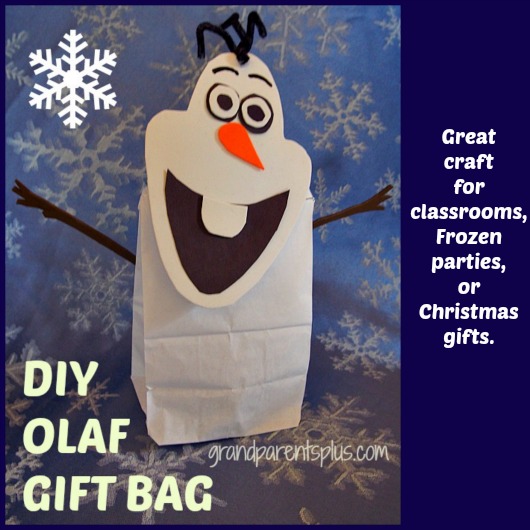 Materials:
White fun foam for the face and teeth (this makes it sturdy for the pipe cleaners) If you use white construction paper, use black curly ribbon instead of the pipe cleaners.
Black, brown, and orange fun foam or construction paper – either works   The brown for the arms works better with fun foam or cardstock paper.
Black pipe cleaners
White lunch bags  -( I got mine at Walmart next to the regular brown lunch bags in the grocery section)
Glue that works with fun foam
Hint: some of the pieces are easier to cut out of construction paper. It is cheaper, too!
I used a combination of foam and construction paper.
Patterns…..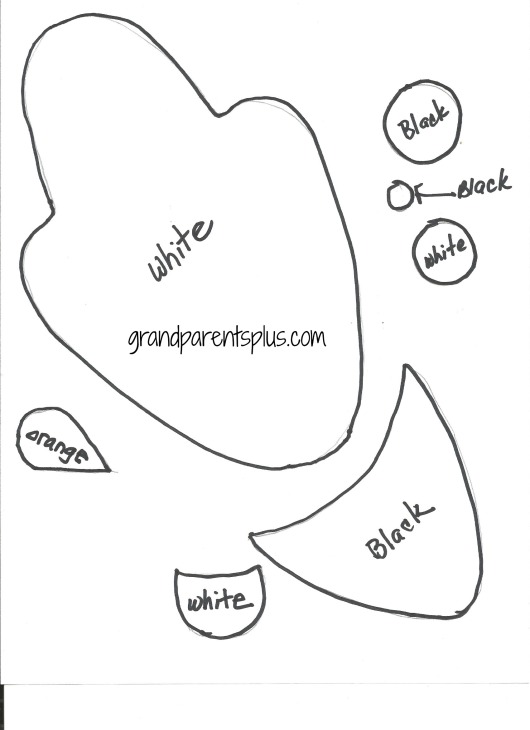 Directions:
Fold down the top of the lunch bag 3 inches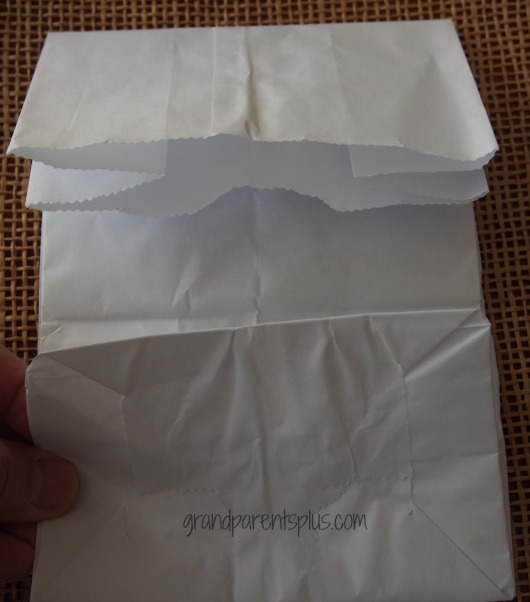 Cut the face from white fun foam or construction paper.
Tilt and glue on white lunch bag and trim the folded down part of the bag to fit the fun foam face.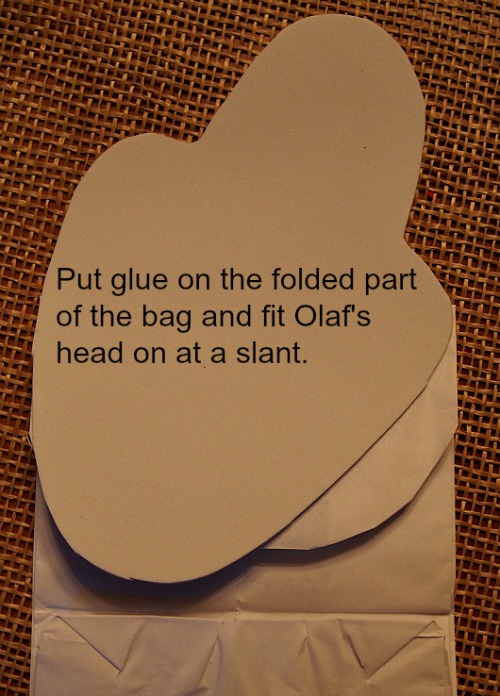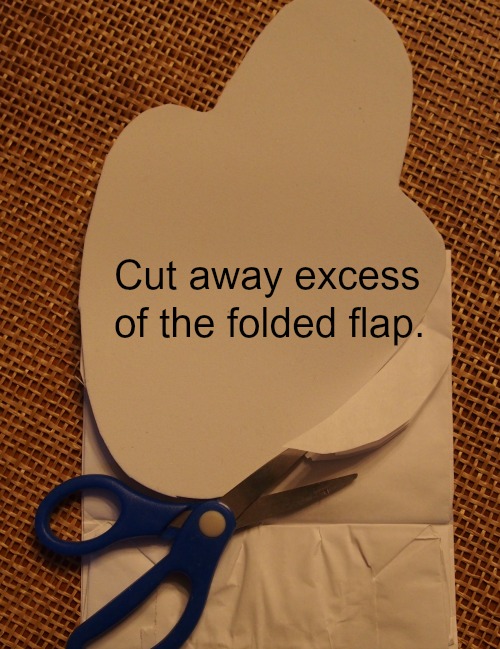 Cut and glue face pieces.  The black centers for the eyes are hard to cut for kids. Use a black permanent marker for the small eye circles, if you wish.
Make the eye brows with a black marker
Cut sticks out of brown fun foam for the arms
Cut pipe cleaner into thirds. Twist together and stick through the top of the foam face or glue on the back of the head. If you used construction paper, use black curling ribbon and glue on top of the head. Thin black strips of black construction paper works, too!
Because the fun foam has more weight than the construction paper, secure by sides with a paper clip or tape so that Olaf stands up straight.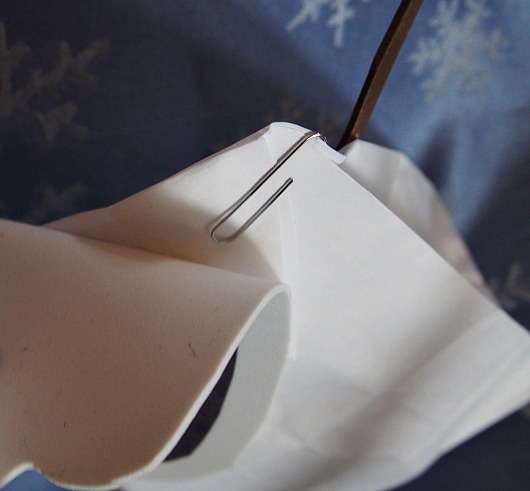 What a fun gift bag for under the tree or favors at a Frozen party!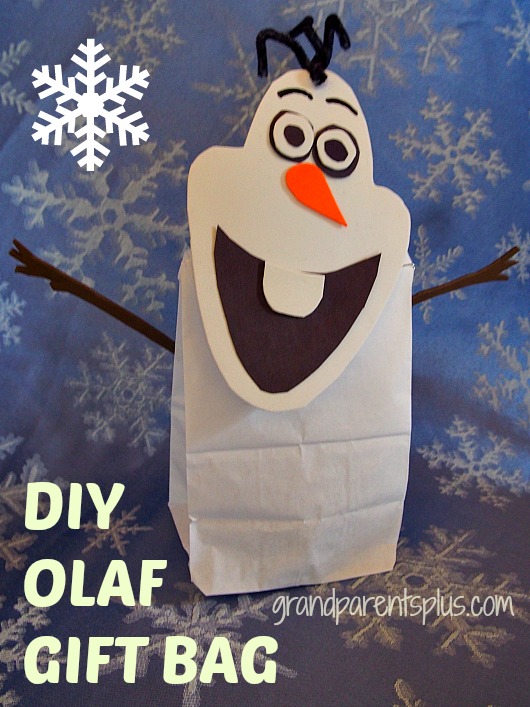 Enjoy!
Phyllis
This post is linked to many of the following parties…….. 
Pin It