Eggs Santa Fe
Don't like soggy bread? Then, this recipe is just right for you. Eggs Santa Fe is another non-bread  brunch recipe that is awesome. This one uses cottage cheese in the recipe! It results in making Eggs Santa Fe light and fluffy.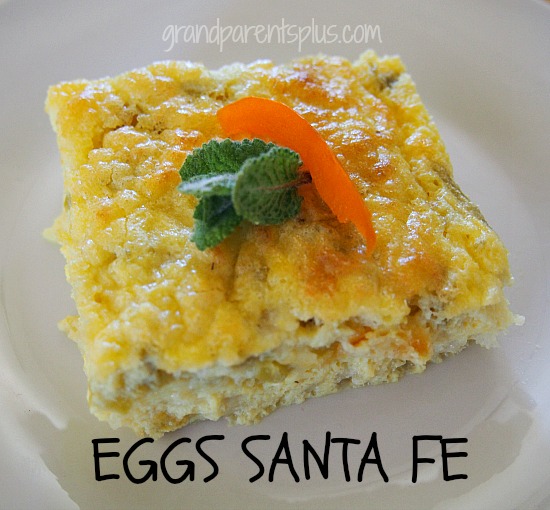 Ingredients:
10 eggs
1/2 cup flour
1 tsp baking powder
1/8 tsp salt
2 cups cottage cheese (16 oz.)
2 cups shredded Monterey Jack cheese
1/4 cup butter melted
2 cans (4 oz.) chopped green chilies (your choice on how "hot" you want)
Directions:
Grease a 9×13 pan.
Beat eggs, combine flour, baking powder, salt, and stir in eggs. Add cheese, butter and chilies. Pour into greased  pan and bake uncovered at 350 degrees for 40 minutes. Bake until knife inserted in center comes out clean. Serve with salsa.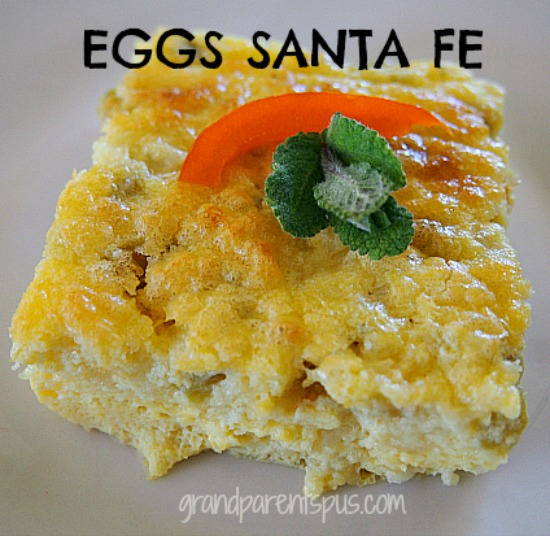 No need to keep this in the refrigerator overnight. It is very quick to put together in the morning. Make it as spicy as you like by using mild or hot green chilies.
Leftovers freeze well. Microwave individually for a quick breakfast.
Keep this recipe for Eggs Santa Fe in your file under "great egg bakes"!
Other great egg bakes are Amish Egg Bake and Eggs Ortega
Enjoy!
Phyllis
Subscribe on the sidebar, so you don't miss new posts.
Follow on Pinterest and Bloglovin', too!
This post is linked to many of the following parties….
Pin It