Fall Arrangement in a Vintage Caddy
Fall Arrangement in a Vintage Caddy….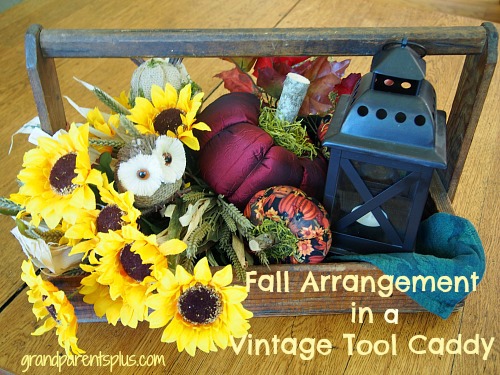 The patina and worn look of an old wooden piece is very appealing to me.  I like to use wooden items in arrangements throughout the year and change them with the seasons. I don't think I ever do the same thing twice. At the end of the season, I find little things marked way down to add to next year's arrangement to make it a little different.
My color scheme in the great room is burgundy, green and yellow so I wanted to blend those colors in the arrangement. I bought three fabric pumpkins from a woman who exhibits at Silver Dollar City. They were so well done and I loved the wooden stems! The little pumpkins had sunflowers in the fabric so I stuck some silk sunflowers in for the yellow color.
Remember I said that I always find something on sale for the next year? Well, this little burlap owl was on sale for 75% off. Such a deal! So, in the arrangement he went!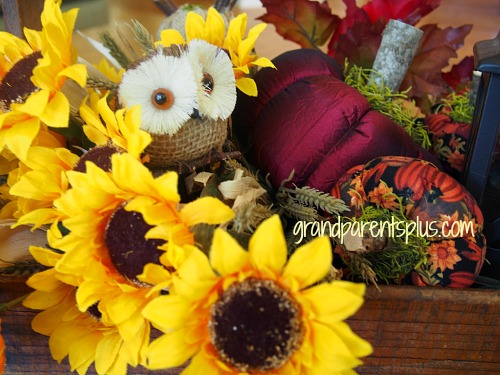 Last year the Fall Arrangement in the Vintage Tool Caddy looked like this….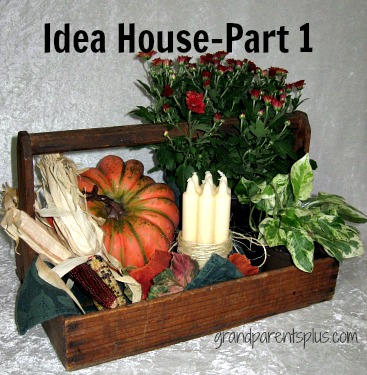 Go to Idea House – Part 1 for more fall decorating ideas.
The lantern on the right of the picture, balances it with weight and height. Lots of texture and pattern makes this arrangement interesting.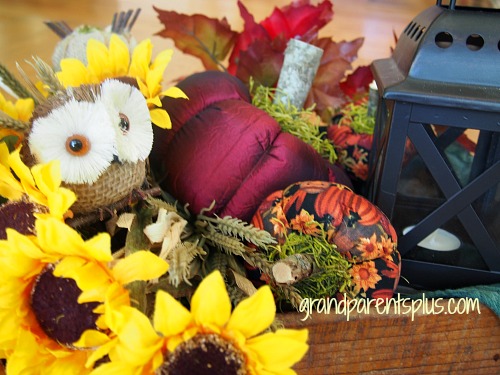 This is now on my coffee table for the fall. Hope you're inspired to try a fall arrangement  in a vintage wooden piece. Why, even a small crate would make a wonderful wooden base.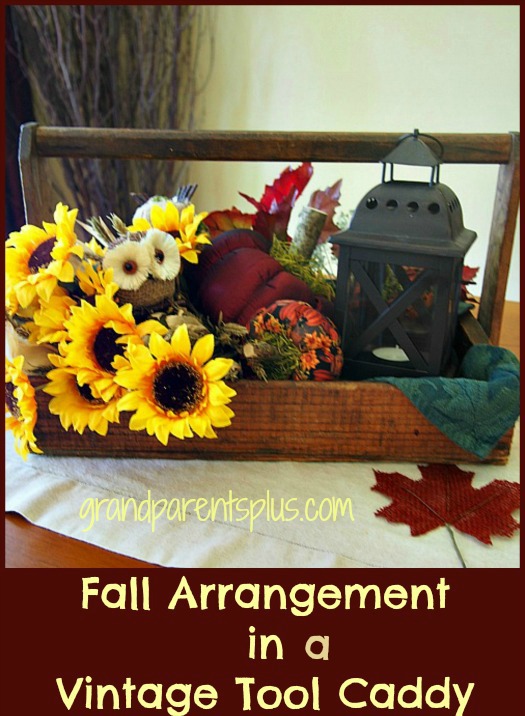 Happy Fall Decorating!
Phyllis
Don't miss a post, subscribe on the sidebar!
Follow on Pinterest and Bloglovin, too!
This post is linked to the following parties…...
Pin It