Garden Tic-Tac-Toe Game
On the spur of the moment, stop to play a Garden Tic-Tac-Toe Game! Placed in an outdoor space,  you've got a moment of fun ready anytime. This craft is easy, inexpensive, and kids enjoy making and playing it!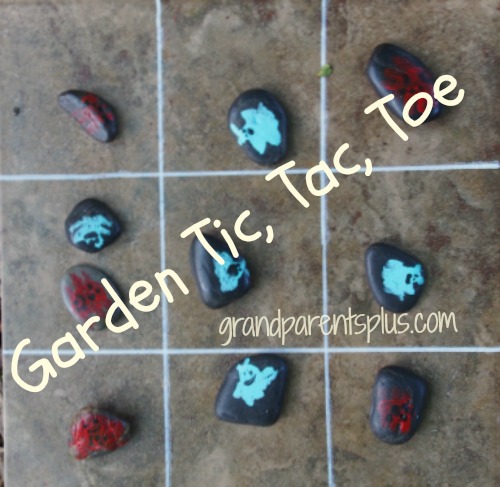 Materials Needed:
1 – 12  inch tile (I bought them at Menards for $.99!)
10 rocks per game (You can collect them or buy a bag at the Dollar Tree)
Acrylic Paint, small brushes, spray varnish or acrylic sealer
Sharpie – oil based paint – purchased at Home Depot or use acrylic paint and seal it.
Blue Painter's Tape
First, tape the 12 inch tile into three 4 inch sections.  Do one direction at a time.(I taped this ahead of time.) Make it so they always paint with the Sharpie on the same side of the tape. It is less confusing!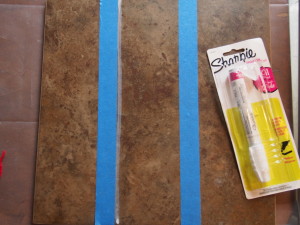 When dry, move the tape to the other direction and paint again following the taped line.
Next, while waiting for the lines to dry, paint the rocks. They can paint an image, make a face, flower,bee, etc. or just paint them any color. Five rocks are one image or color and the other five are another image or color.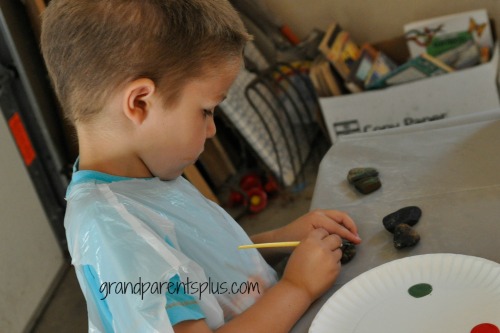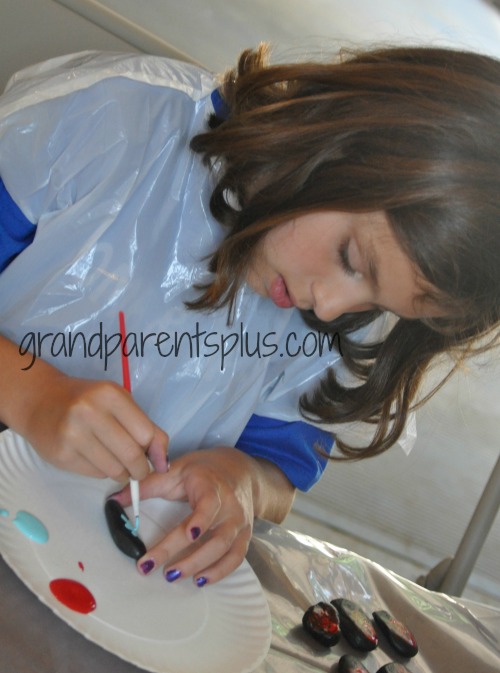 Seal rocks with an acrylic sealer. An adult needs to do this part in a well ventilated area.
Place in a garden or part of a landscaped area where you can stop and play a quick game!
This Garden Tic-Tac-Toe Game was one of the crafts that we made at our Oma and Opa Camp 2014. Watch for the complete Oma and Opa Camp post coming soon.

Enjoy!
Phyllis
For this and more ideas, you may want to subscribe on the sidebar!
Follow on Pinterest and Bloglovin, too!
This post is linked to many of the following parties…….
Pin It