Nutcracker Tablesetting
Many people collect Nutcrackers. They come in all sizes and styles. My sister did a Christmas Nutcracker Tablesetting for her family. I had to share the photos of this cute theme for a Christmas table.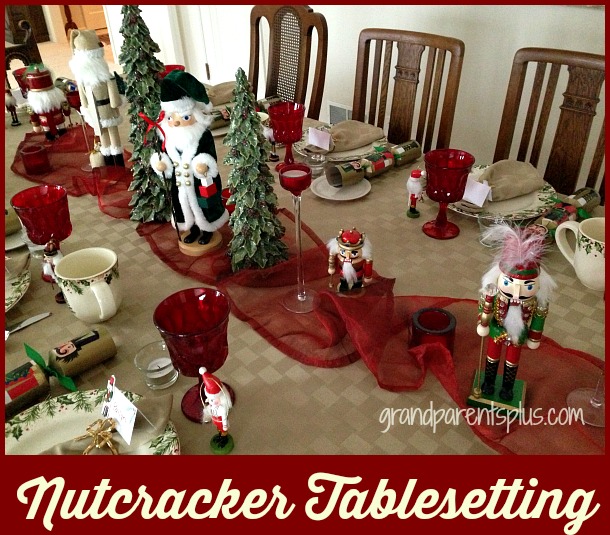 A red, winding scarf adds color and texture to the table as it flows down the middle. It highlights the nutcrackers, candles, and trees. The varied heights give interest with the tallest in the center of the table.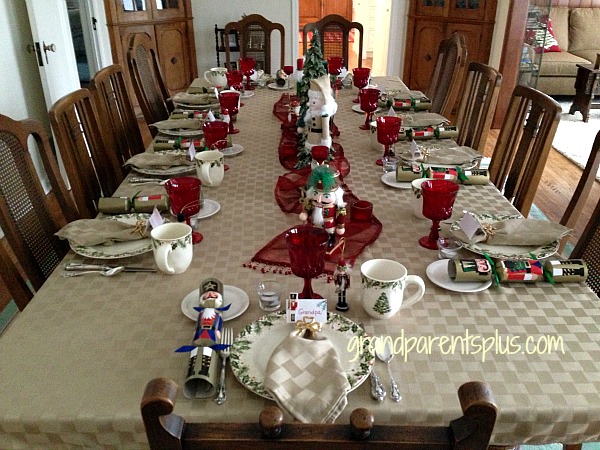 When you have an idea for a theme, after Christmas is the time to find the savings. If you've hunted before Christmas, remember where they are for the after-Christmas sales. Even the English Crackers at the table carry out the theme.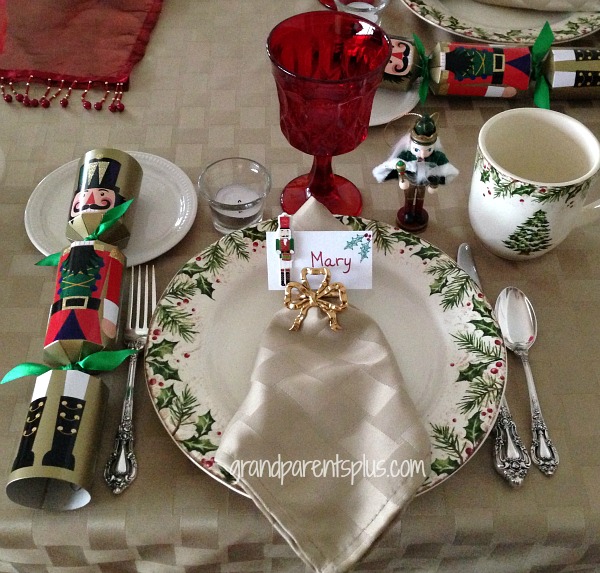 It takes just a few Nutcrackers in the middle of the table along with the English Crackers and the ornaments (all purchased at 1/2 price the Christmas before) and you have a beautiful Nutcracker Tablesetting for a Christmas dinner.
What themes have you done for a Christmas table? You might find some inspiration at Christmas Tablescapes Part 1, Part 2 and Part 3.  
I really enjoy a beautifully set table, don't you?
Thanks for stopping by, 
Phyllis
By subscribing, you won't miss a post and your email is never shared or sold!
Follow on Pinterest!
linked to these parties…
Pin It