Pickled Beets (no canning)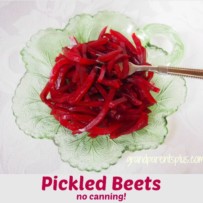 Are you a fan of pickled beets? I really enjoy them on a tossed salad or used as a side dish for dinner. Since I don't grow beets and I'm not a person that does canning, I rely on donations of pickled beets from friends. UNTIL NOW!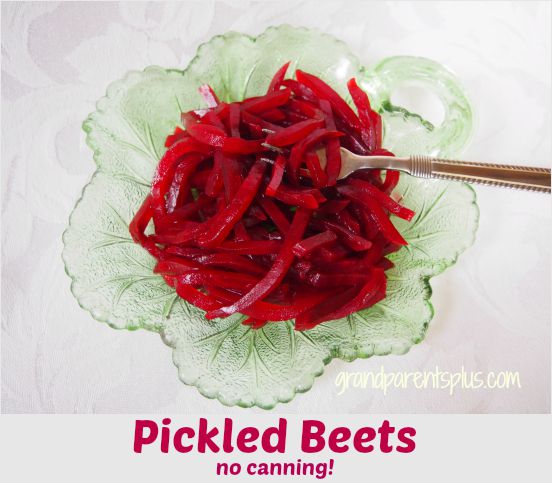 A friend of mine gave me this old family recipe for Pickled Beets where you use canned beets from the grocery store, make them into pickled beets and store them in the refrigerator! The recipe makes quite a bit and since I'm the only one in my immediate family that likes them, I make 1/3 of the recipe at a time! It takes only 10 minutes and they're done! I used shoestring beets, but you can used whole or sliced, too.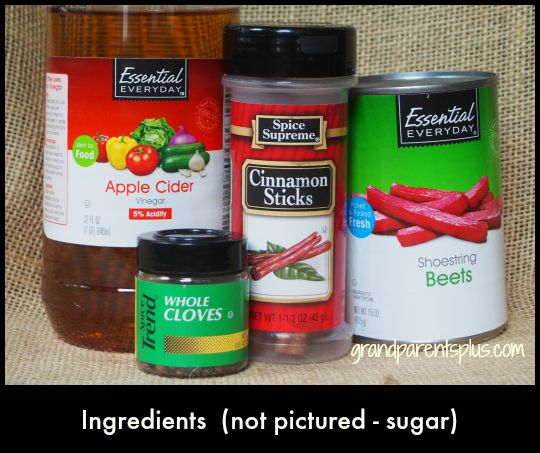 Pickled Beets (no canning)
Recipe Type
:
Pickles – side dish
Author:
Prep time:
Cook time:
Total time:
Wonderful Pickled Beets in 10 minutes with no canning necessary!
Ingredients
3 cups sugar
3 cups apple cider vinegar
1 1/2 tsp. whole cloves
1 cinnamon stick
1 1/2 cups beet juice (drain from can)
6 cans beets (whole, sliced or shoestring)
Instructions
Combine all ingredients except for beets.
Bring to boil and boil for 10 minutes.
Remove cinnamon stick and cloves.
Add drained beets.
Pour into jars or a glass container and cover
Keeps in refrigerator for a long time!
If you use fresh beets – peel and cook until tender.
Use beet juice in above recipe.
Follow remainder of recipe.
If canning, wash and scald jars and lids. Place beets in hot jars and cover with liquid. Process.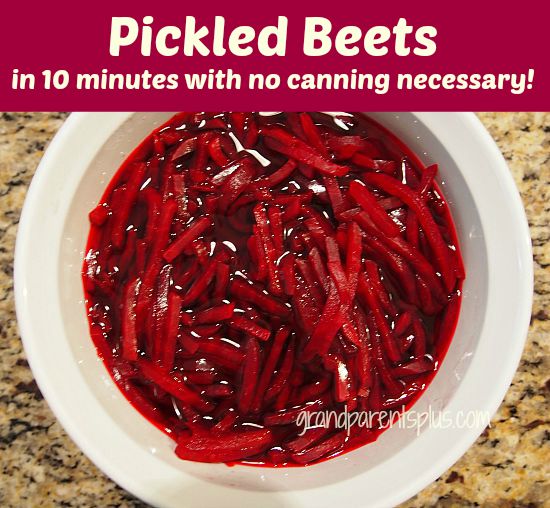 These are delicious and now I can have them anytime!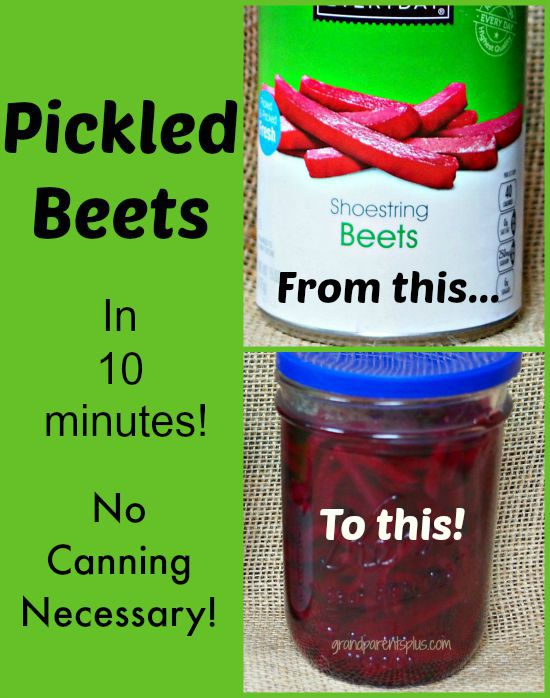 Now, isn't that the easiest recipe for Pickled Beets? It's the best! I'm so thankful to my friend, Sherrill, for sharing this delicious recipe. By the way, the beets are ready to serve when cooled. No waiting, either! 
Enjoy! 
Phyllis
Subscribe on the sidebar so you won't miss future posts! Your email is never shared or sold!
Follow on Pinterest, too.
Post linked to these parties….
Pin It