Reason for the Season – Nativity

Reason for the Season – Nativity Set Tour
There has never been the birth of a child that has been internationally known and celebrated as is the birth of God's Son, Jesus. He came to save a world that would kill Him. He loved us so much that He was willing to die to save us! What overwhelming love Jesus has for us!  Let the story of Christmas be celebrated and told around the world.
As we have traveled different places, instead of souvenirs, I decided to start a Nativity Set Collection from places that we've visited. Believe me, it is not always easy to find them, but I hunt them down. Some have been given to me as gifts from places I've never been. I always appreciate unique sets and like them especially when they reflect the culture. 
The first set I received was from my mom. She gave each daughter an Anri set from Italy. That started it….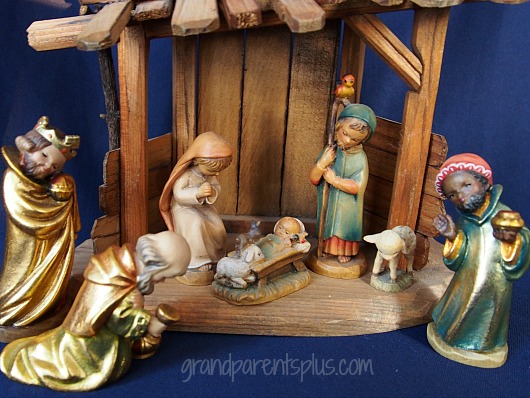 It is still a favorite! I love the expressions on the faces.
The next one is from Mexico. On our first trip to Puerto Vallarta many years ago, I found this sweet set. They have lots of Nativity sets, but I've never again found one as detailed from Mexico.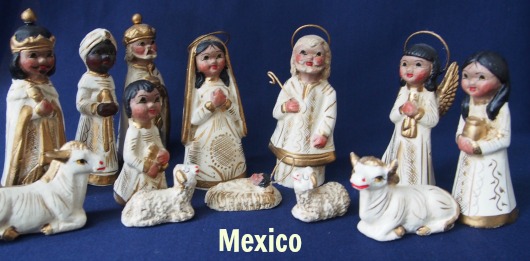 The one on the left is carved from one piece of stone.  The one on the right is a slice of a nut. It is so unusual and measures only 1  1/2 inches wide and 1  3/4 inches tall.  This one was found at Tarpon Springs, Florida. These are the smallest in my collection!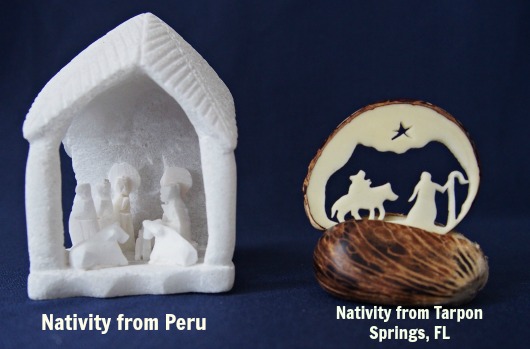 While this is not a set with Mary and Joseph, I loved just the manger. It is by Annalee.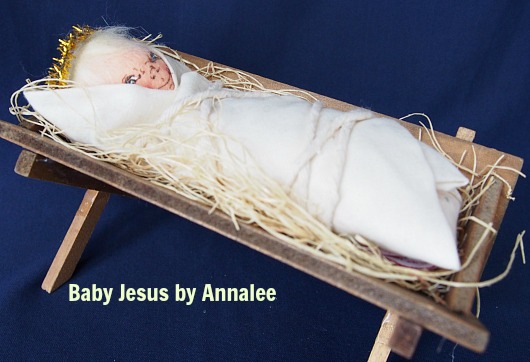 A Nativity Set made of small gourds from Columbia, So. America was a gift from a friend. Love all the detail!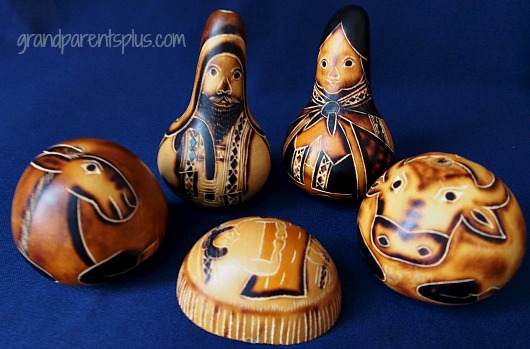 This pottery set is also from Columbia. The small gourd is from Mexico.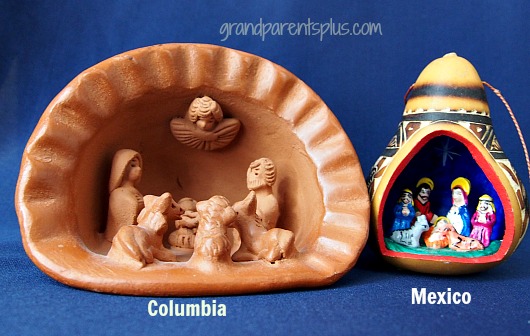 Many years ago, I was on an adult exchange with Friendship Force (started by Jimmy Carter to foster friendships with other countries through adult exchanges). I went to Belarus and lived with a family for a week. It was a wonderful experience and we still keep in contact with the Belarussian family. Of course, I did find a Nativity set!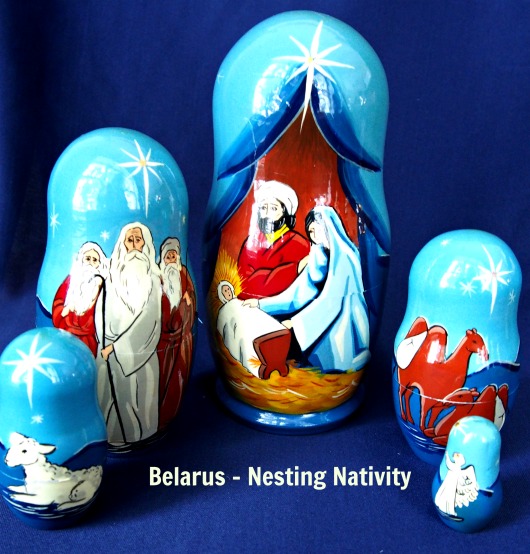 These next few Nativity sets are from a trip through Germany, Austria and the Czech Republic visiting the Christmas markets.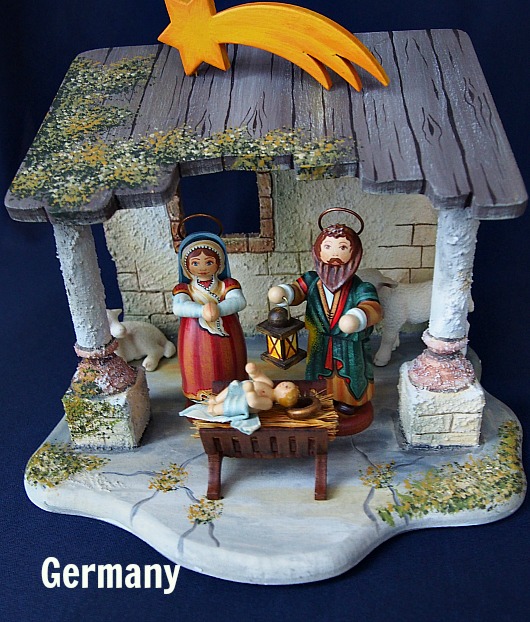 Two more small ones from Germany……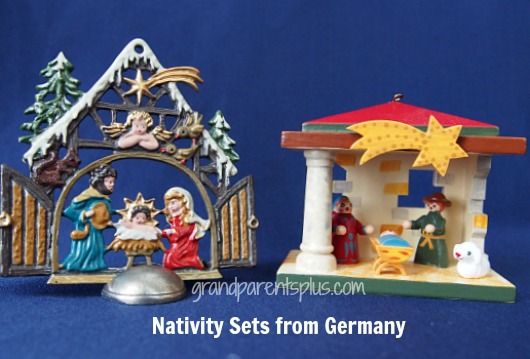 The next two are from the Czech Republic Christmas markets.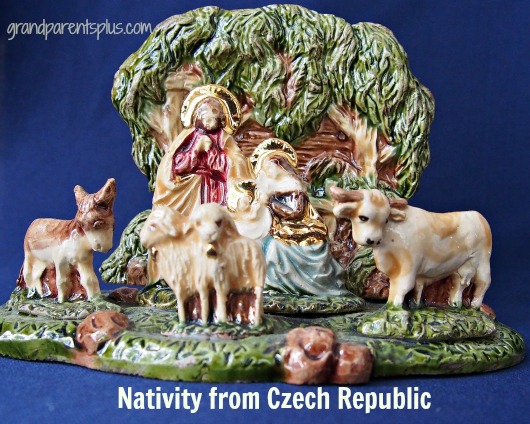 This one is made of dough. It has weathered pretty well for as many years as I've had it.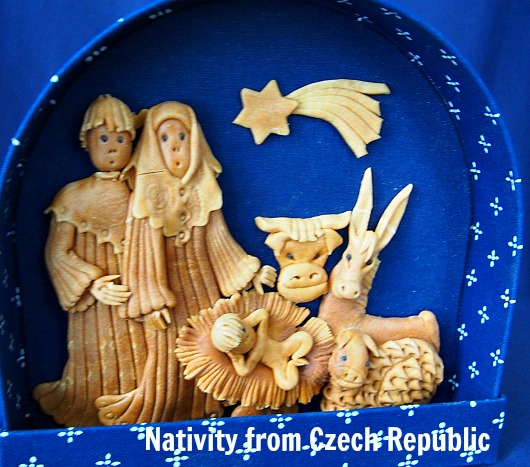 The smaller nativity set is from Austria and the globe is from the U.S.A.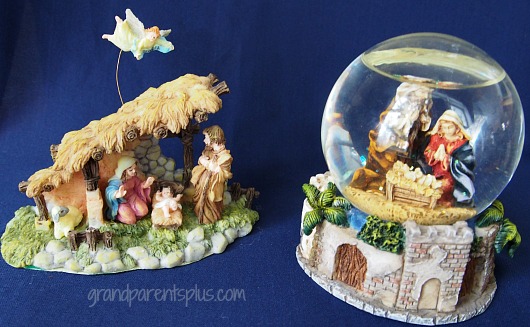 On a visit to the Ozarks, these had to be in my collection!  The wood slice one is a favorite!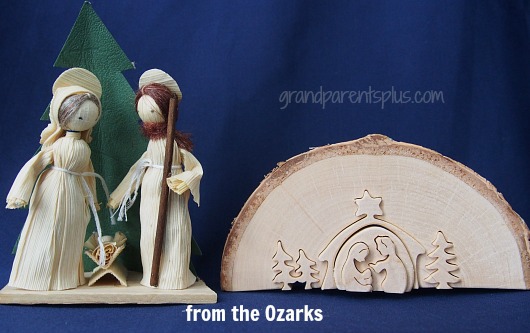 Ahhh! From Israel where Jesus was born!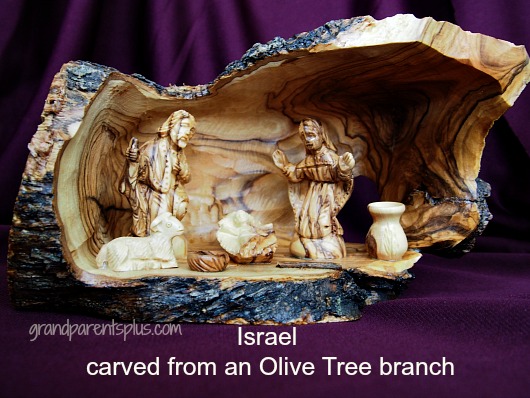 This is not all of my collection, but a look at some of the more unusual and favorites that I display every Christmas. My grandkids like to go around and find all the sets I have displayed.
This is the true meaning of Christmas and the "Reason for the Season"!
 Jesus, God's Son, came to earth to pay our penalty for sin! We have the gift of salvation through Jesus Christ! That's something to celebrate! 
Have a Blessed Christmas! 
Phyllis
This post is linked to many of the following parties…..
Pin It