Spring Decor Idea House 2017 Part 1
Spring always gives me a burst of new energy. I get anxious to redo a few things in my Spring Decor for my home. How about you?
This Spring Decor Idea House will give lots of inspiration and energize you to try a few new things in your own home.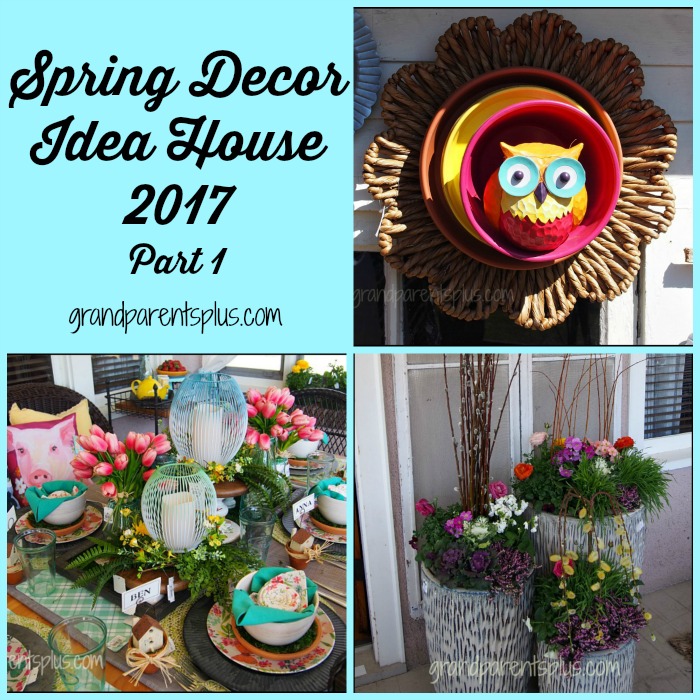 There's a mix of contemporary and vintage. patterns and prints, galvanized metal with reclaimed wood, all showcasing todays's trends. A team of decorators have created this showcase and I know you'll enjoy these fresh new ideas.
Spring container gardens filled with a mix of forsythia, birch, pussy willows, and greenery become show stoppers.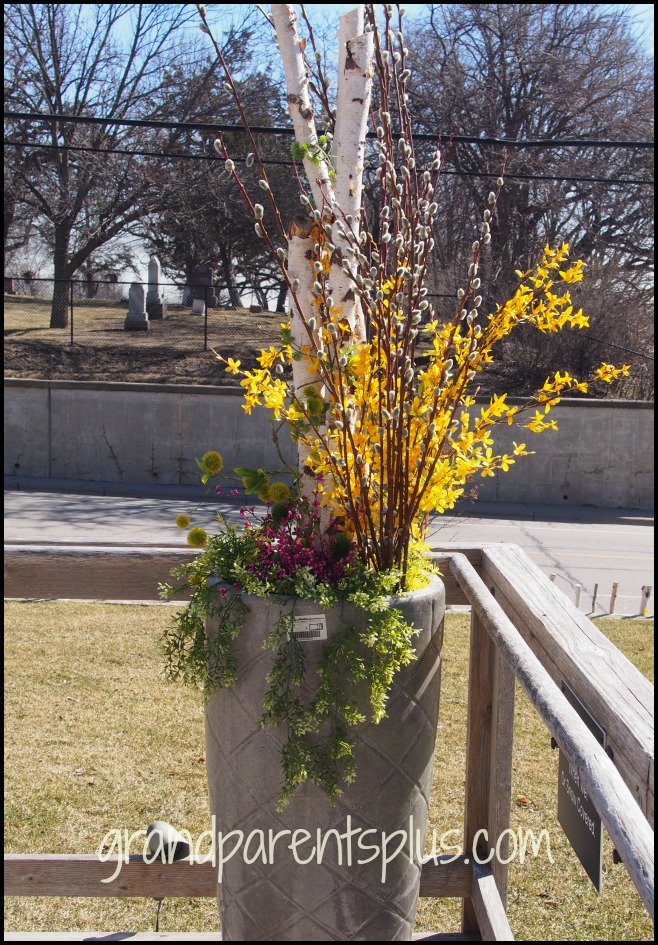 Birch, forsythia, and greens are repeated in a vintage wheelbarrow.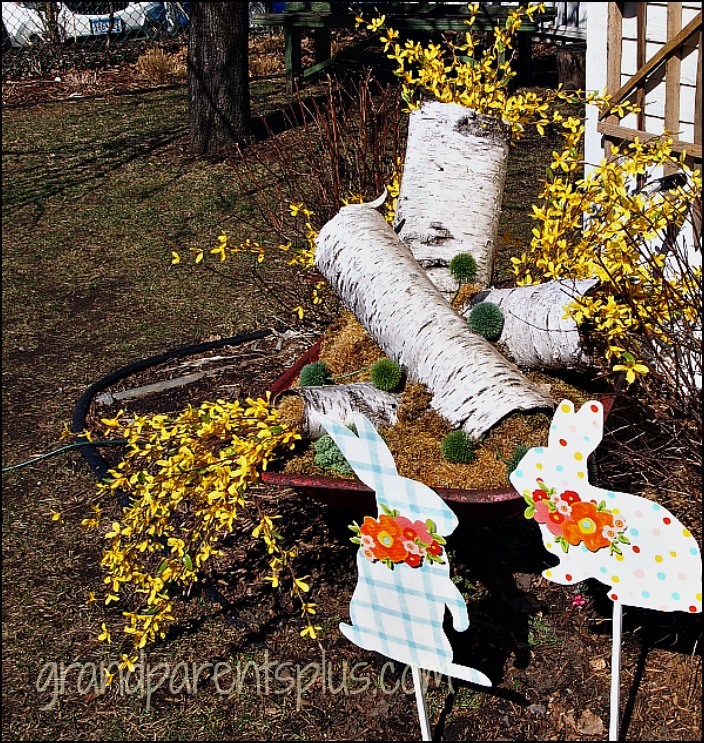 Next, in case you have the side of a barn or garage that needs decorating, this idea is a real attention-getter! A bit whimsical and fun!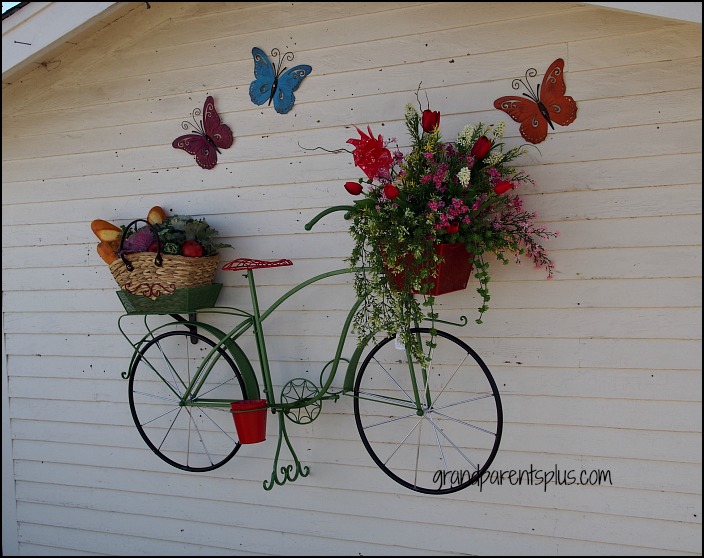 Inside the front porch, two vintage horse stable screens become a welcoming background for the containers filled with Spring flowers.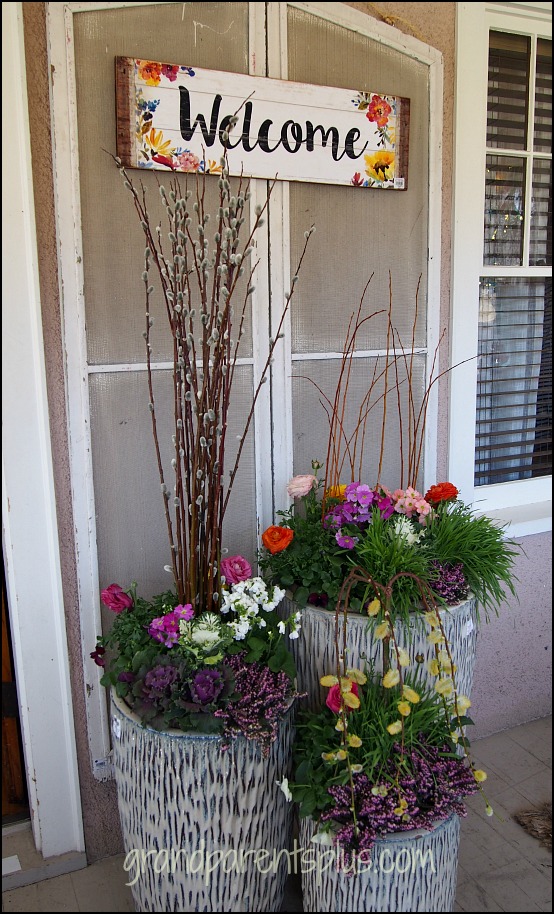 A bead-board shutter sets off artwork and decorative wood flowers.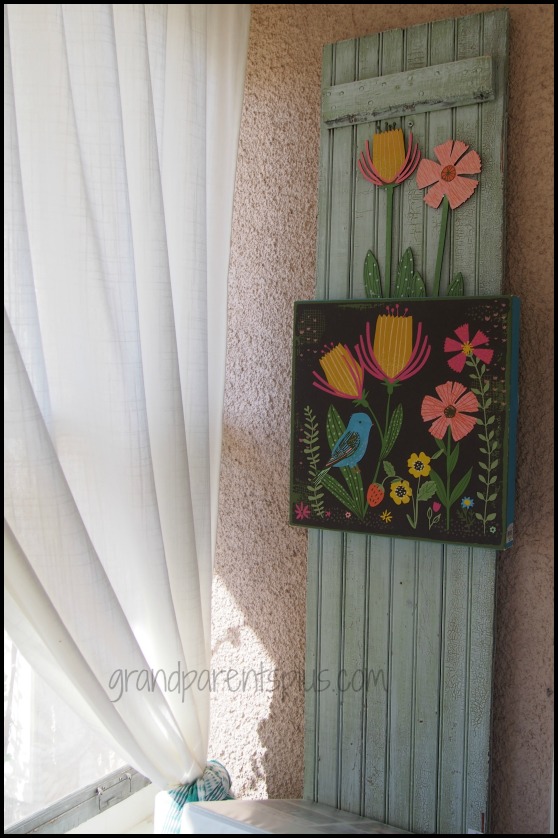 This lovely Spring table is ready for a luncheon on the front porch. The tablecloth is simply a drapery panel! In the center, a vintage picture frame is layered with grass mats, lanterns, artificial greens and accented with pink silk tulips. The place-setting uses birdhouse place card holders placed in small terracotta pots filled with moss. Napkins shaped as flowers fill the bowls at each place. Wouldn't you like to be invited?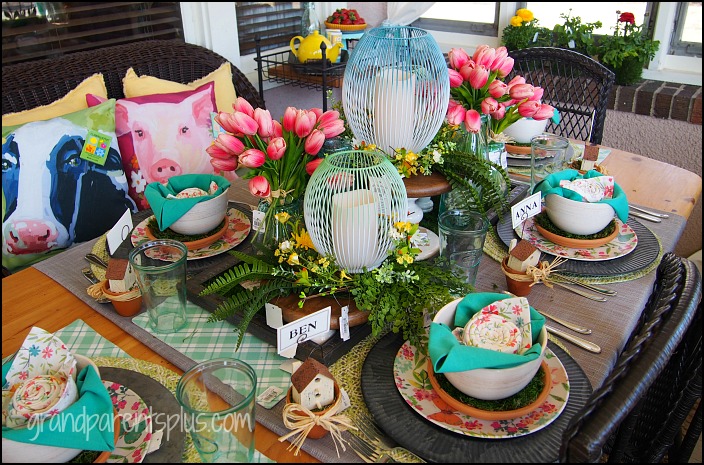 Dishtowels, clothesline, clothespins, and insulators, create the unique window treatments. The wooden flowers below each window, sit in decorative grass boxes.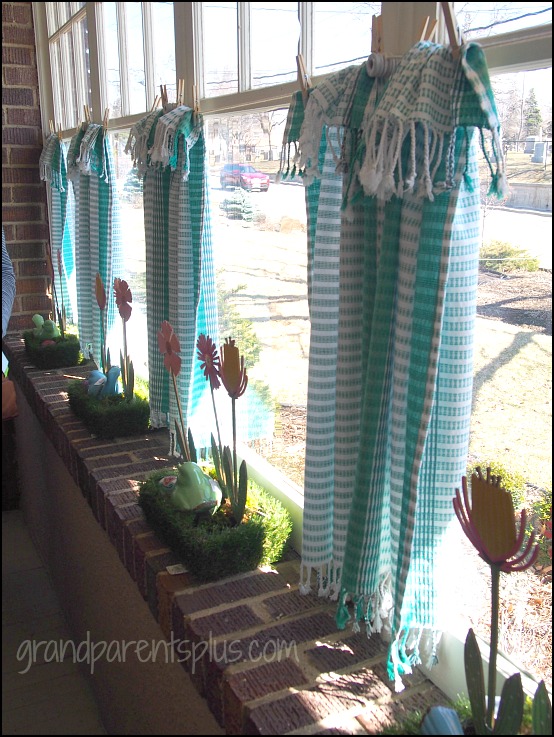 Last, but not least, is a whimsical "wreath" idea. Layer a rattan mat, with a terracotta saucer, a glazed saucer and and small pot.  Inside place something whimsical and unexpected! Another idea is to fill the pot with silk flowers cascading out.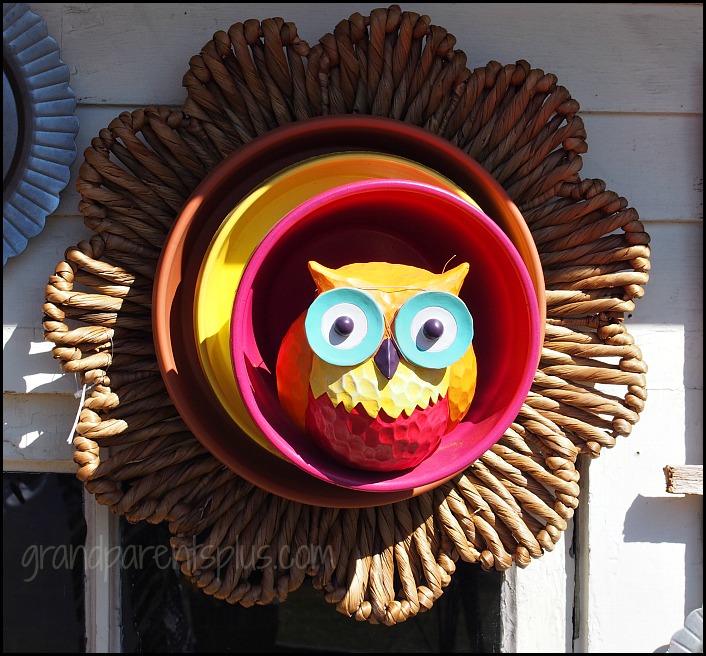 Were you inspired by these Spring Decor ideas?
More ideas to follow in Part 2! Don't miss it!
Happy Spring!
Phyllis
By subscribing, you won't miss a post! Know that your email is never sold or shared!
This post is linking to many of the following parties....
Pin It