Sunset Art Project for Kids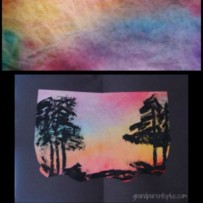 I was inspired to do this Sunset Art Project for Kids because we enjoy such beautiful, colorful sunsets at our home. There are never two just alike. It is like an original painting by God!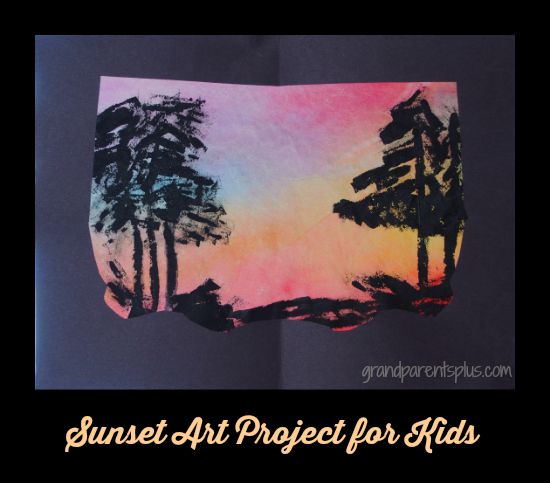 We live among a grove of tall White Pines on a small lake. The pines are beautiful, stately trees that frame the sunsets. Whether you live in the woods, mountains or desert, you can make the shadowed parts similar to the area where you live.
Here are some of the sunset pictures that inspired this project….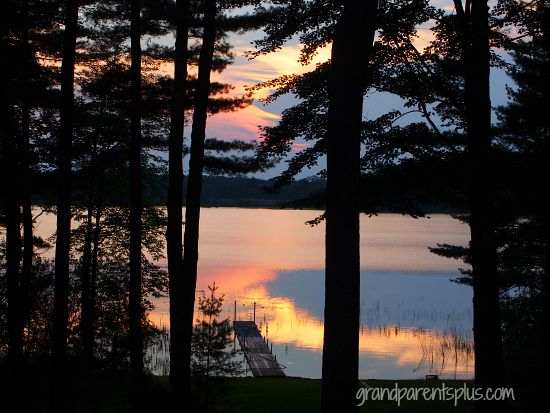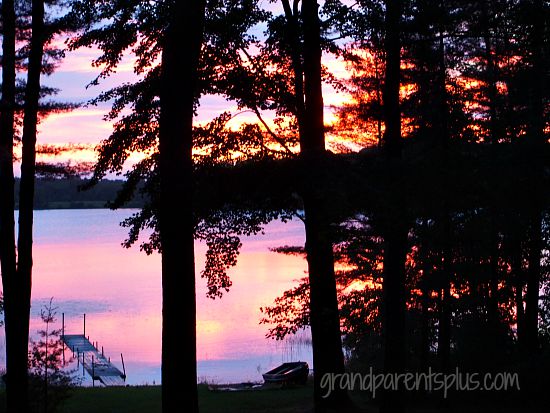 This Sunset Art Project is easy enough for elementary kids.
Materials:
Black Construction Paper  8 1/2 x 11
Water Colors
Brushes – one water-color brush and one small foam brush
Large Coffee Filters (commercial size)  I bought a few from our church which has a commercial coffee maker.
Black Acrylic Paint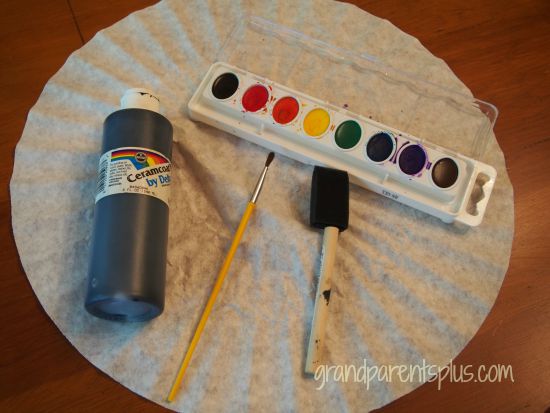 Cut the large coffee filter in half. Let each child make two and they can decide which one they want to use or make two projects.
Wet coffee filter completely. This allows the colors to flow together easily. Place filter on a cookie pan and add color using lots of water!
Use colors of yellow, red, orange, purple and some blue.  Again, remember to use lots of water on the small brush and have fun!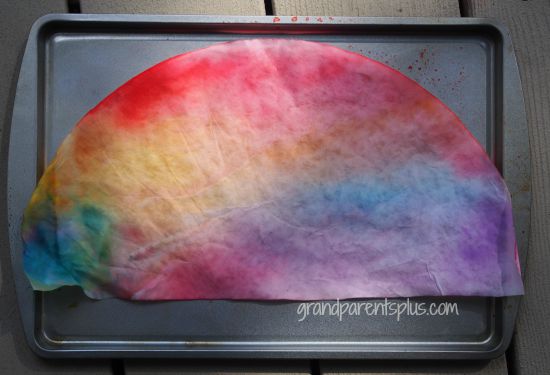 Let dry in the shade so the sun doesn't lighten the colors.
When dry, cut an opening out of black construction paper that fits the filter. Make the bottom look like ground with a hill or bump here and there. Trace the bottom line of the cut-out on the filter so kids know where to ground their trees.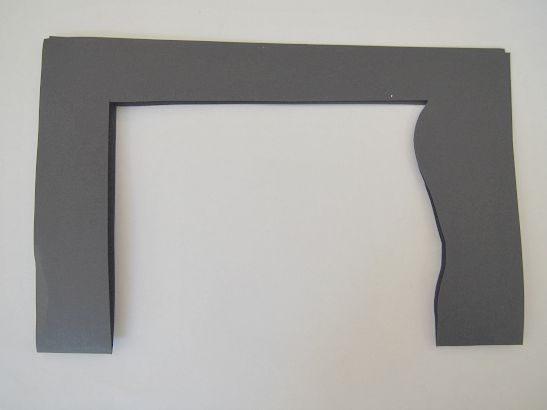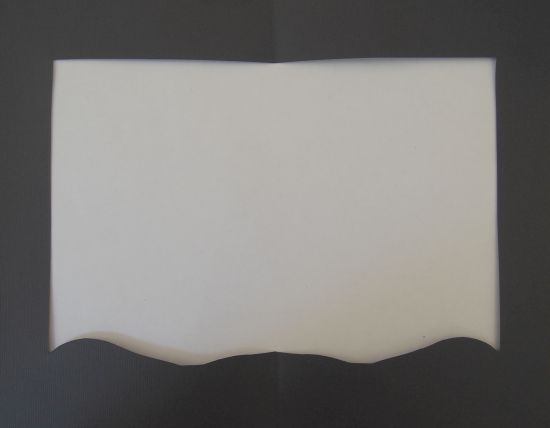 On the dry filter,  use the thin water-color brush to paint the trunks of the trees with black acrylic paint. Talk about perspective and how trees in the distance look smaller and those up close look larger. Be sure to ground the trees so they are not floating in the air.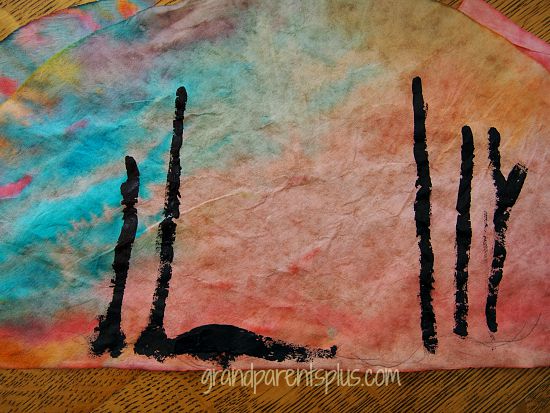 After the trunks are painted, use the small foam brush tilted on end to make the tops of the trees. Dab on each side of the trunk to look like the branches with leaves.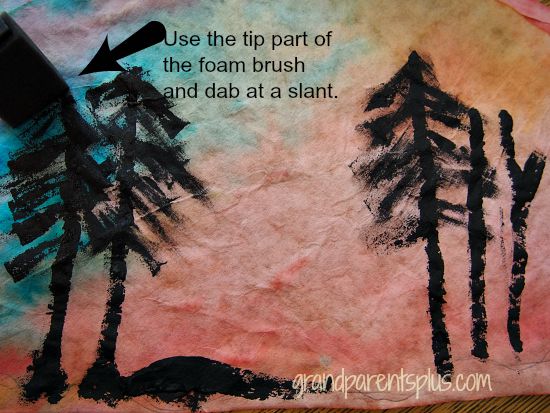 Add more trees, if needed, or perhaps some low bushes.
When dry, attach the coffee filter to the black frame with glue or scotch tape.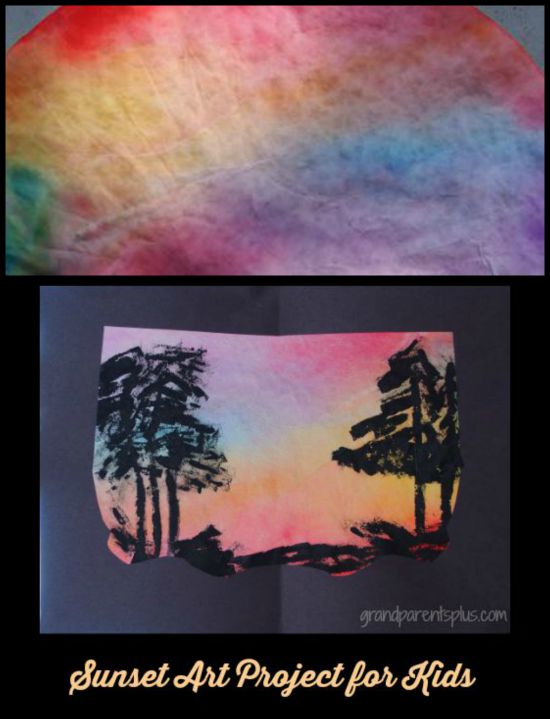 Have fun! 
Phyllis
By subscribing, you won't miss a post. Your email is never sold or shared!
Follow on Pinterest, too!
Post linked to these parties….