Sweet Gum Ball Ideas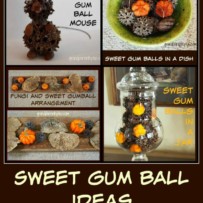 Last fall, we stopped in St. Louis, Missouri to visit some friends. In their yard, they had a Sweet Gum Ball tree! On their lawn, Sweet Gum Balls were strewn all around. I immediately asked if I could pick some up!  They replied that I could take the entire yard-full. They are pretty for crafts, but nasty if you step on them; especially barefoot! Ouch! I filled a plastic bag and this fall took them out to see what I could do with them both in crafts and decor. Here's what I came up with…..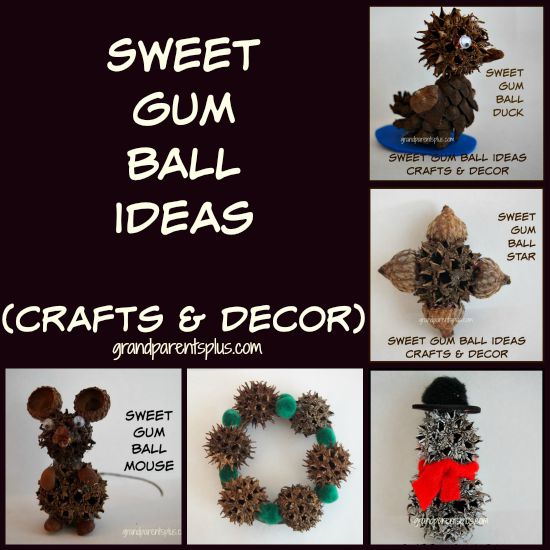 My grandson thought of making a mouse, so I did! I used two different size gum balls, a pinecone end for his nose, coffee beans for his hands and feet, and the ears were little acorn caps, I believe. (I found them in their yard, too. They look different from the ones we have in our yard.) The tail is the natural stem of the Sweet Gum Ball. This little guy now appears at different spots around the house!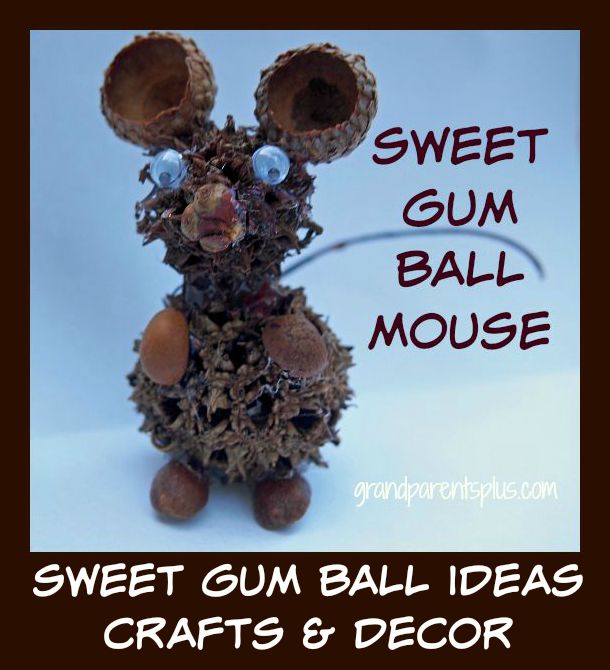 There he is….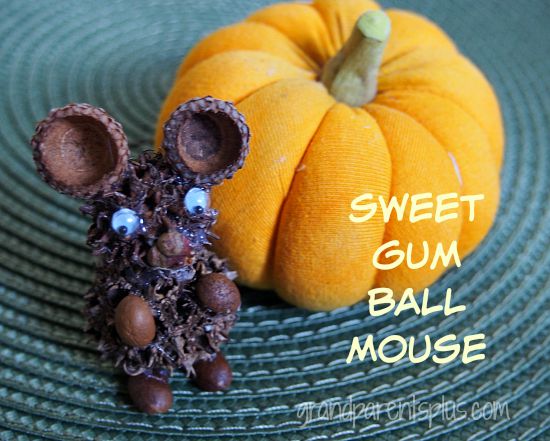 This little mouse started me thinking of other things. Here they are…. 
I used pinecone scales, too.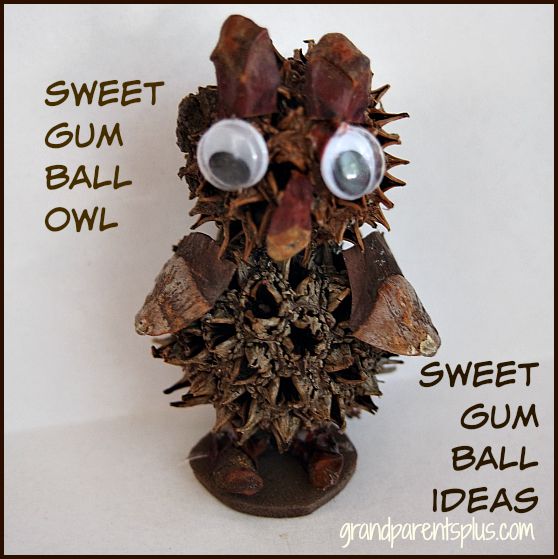 Couldn't stop…..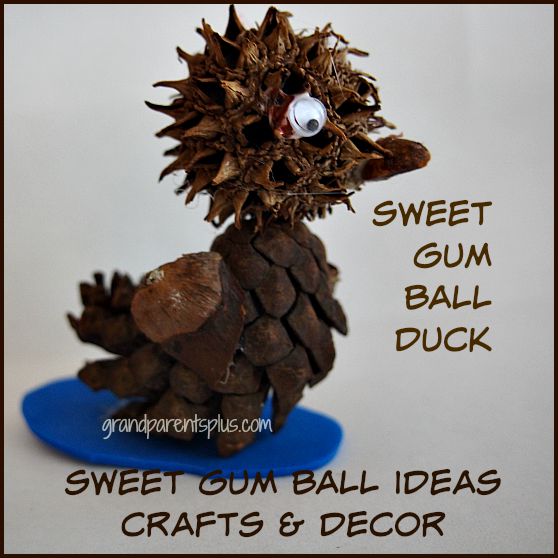 And this…..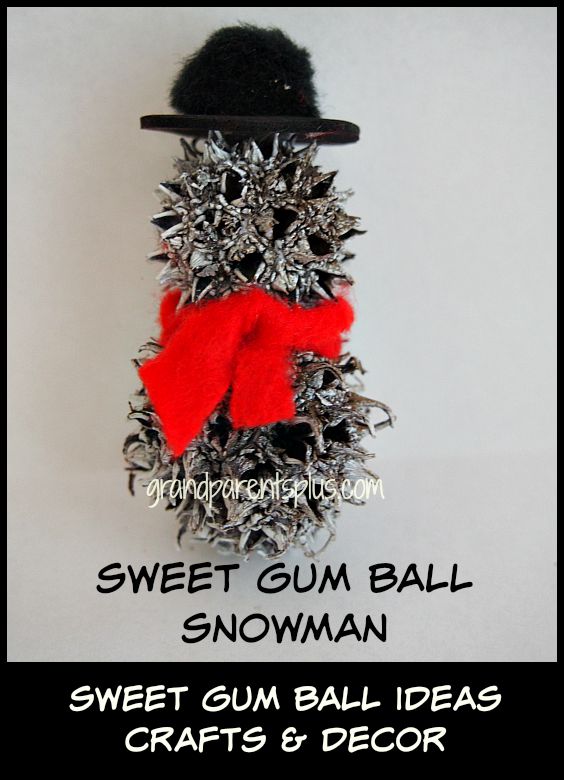 Of course, a wreath (which I needed to stabilize with a cardboard or foam backing)…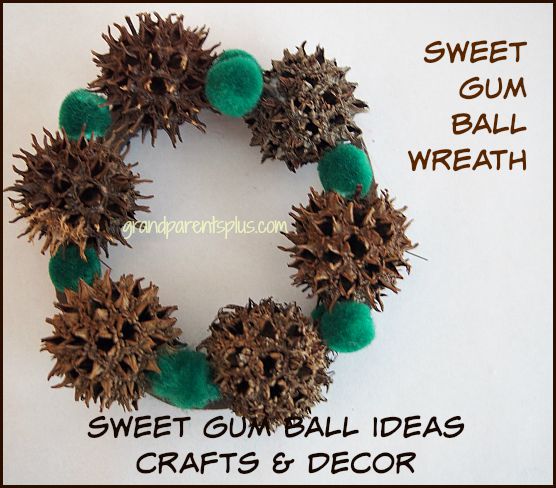 Finally, a star…..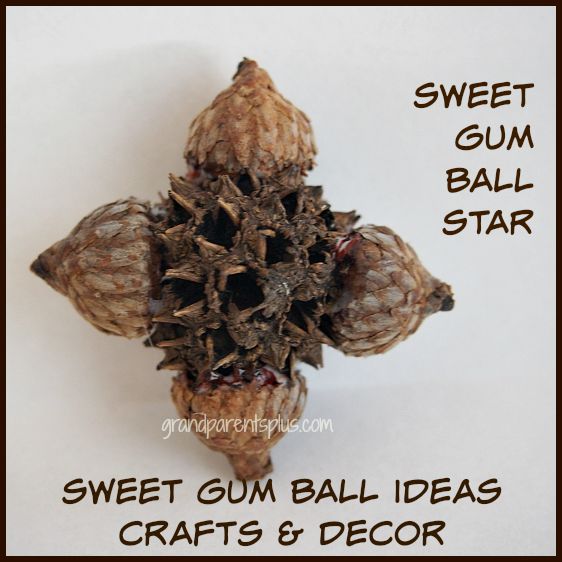 For decor ideas, I filled a decorative glass jar with Sweet Gum Balls and orange pumpkin pom-poms for color.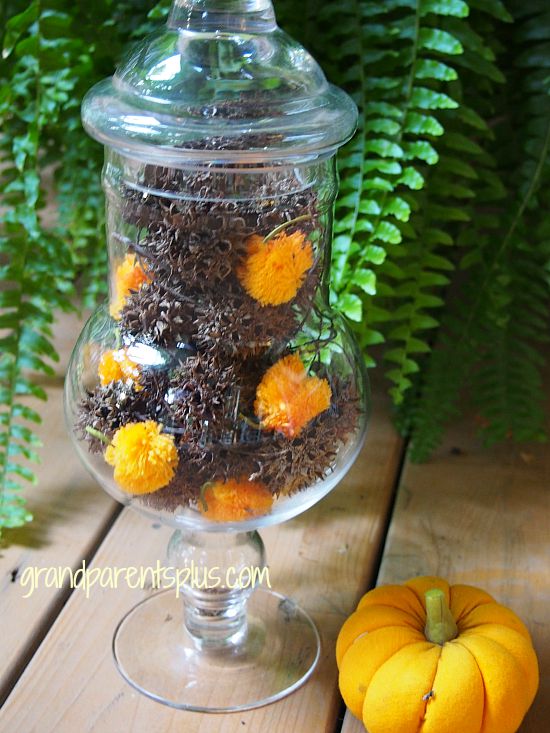 I used them in a dried display with fungi and artificial pumpkins.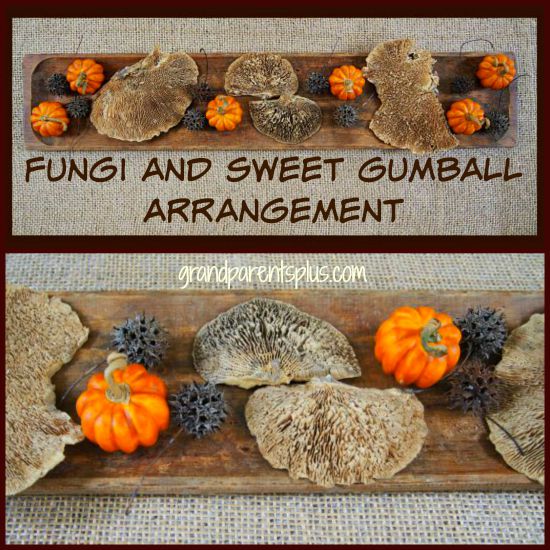 Finally, I filled a dish with a few Sweet Gum Balls, small pinecones and artificial orange pumpkins.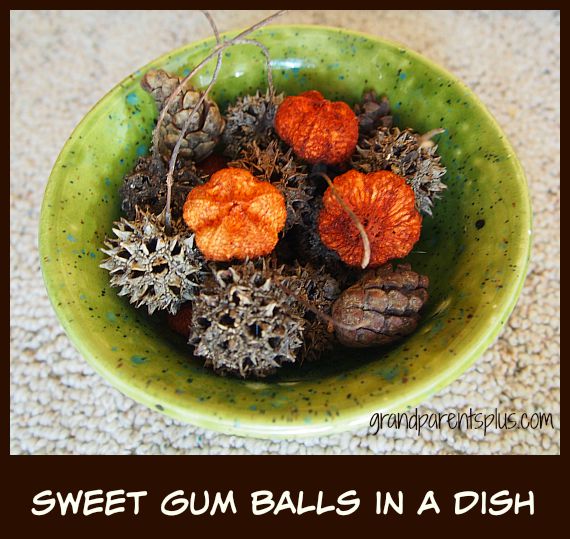 They sure came in handy for crafts and decorating! Guess I'll have to go back and get some more! I don't think I would like one of those trees in my yard, however. They sure have sharp points! I can see why they don't like them.  When you step on them, it is easy to twist your ankle, too!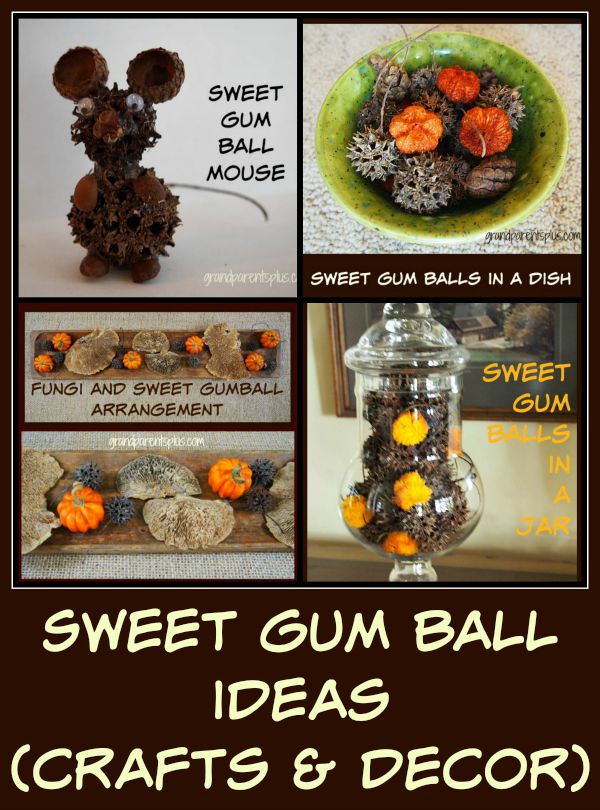 Other ideas are to make a Christmas tree or a large wreath.
I'm sure you can come up with more Sweet Gum Ball Ideas! I really like the texture they add!
Do you have Sweet Gum Ball Trees?
Thanks for stopping by,
Phyllis
If you choose to subscribe, your email is never sold or shared!
Follow on Pinterest, too!
Post linked to these parties…