This cute Owl Art Project for Kids is not only an art project, but one that recycles and reuses brown grocery bags along with teaching patterns. It is appropriate for early elementary age kids. They need to be able to cut out simple shapes and glue a pattern.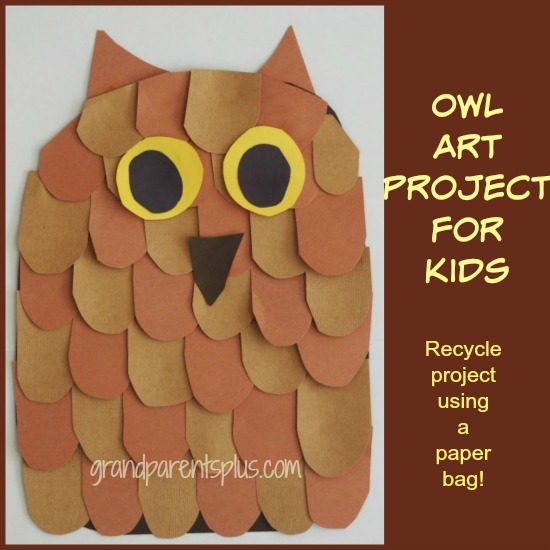 If you have different shades of paper bags, you don't need any construction paper. My grocery bags were all the same shade so I added a piece of light brown construction paper to make the pattern. 
Materials Needed: 
1  9 x 12 piece of dark brown construction paper (you can use a grocery bag for this part, too, but for younger elementary kids, it is easier to see where to glue rather than using the same color bag as the feathers)
Brown grocery bag cut into many 1  1/2 inch by 2  1/2 inch rectangles.  
1  9 x 12 piece of light brown construction paper cut into 1  1/2 inch by 2  1/2 inch rectangles.
1 –  2  1/2 inch squares for the ear- tufts (Cut in half to make 2 triangles)
Yellow construction paper – cut into 2 inch squares for the outer part of the eye
Black construction paper – cut into 1  1/2 inch squares for the inside of the eye and an extra piece to use for the beak
Directions: 
Take the large dark brown construction paper and round off each corner on the top. (as shown) You do not need to do this on the bottom.
Starting with either the grocery bag rectangles or the light brown rectangles, round out one end on each rectangle. Glue to the dark brown base using a pattern. (You can decide if it is ABAB, AABBAABB, ABBABBABB, or kids can decide which to do.) See, it fits into math, too!
Starting at the bottom, complete one row.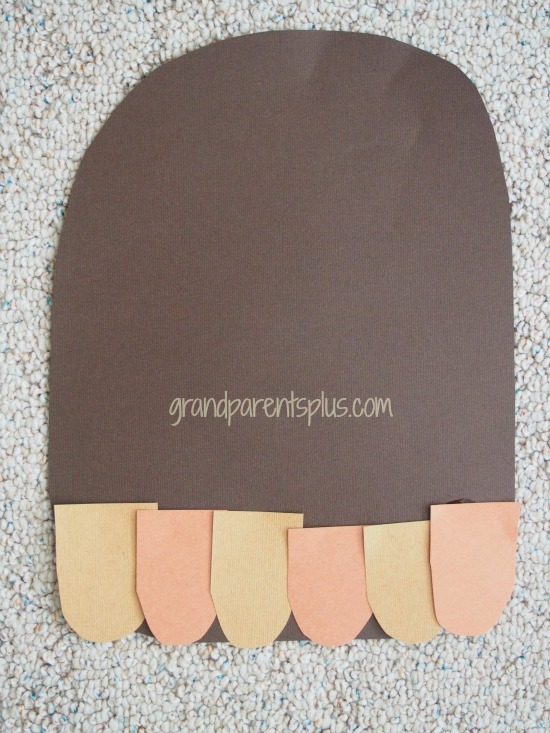 On each of the following rows, overlap 1/3 of the row below! Continue the pattern.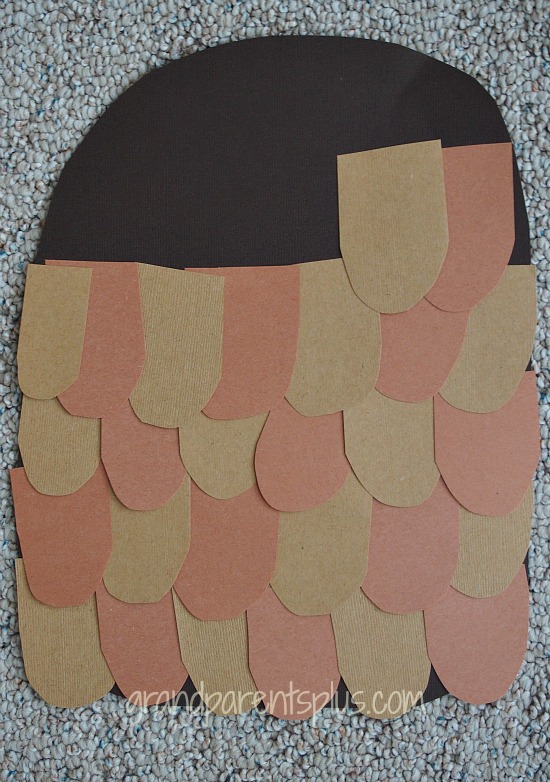 When you reach the top, keep going and then trim from the back, to the edge of the owl shape.  
Cut the ear-tufts from the triangles and glue on the owl.
Add eyes, beak and feet, if you choose. I think it's  just as cute without bothering with the feet. Besides, the feathers cover their feet!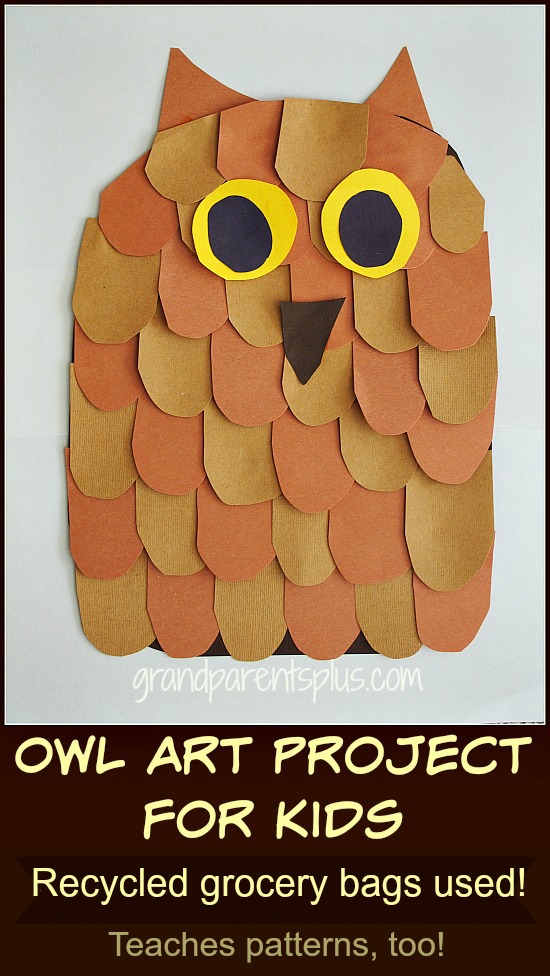 Isn't he or she cute? It's a nice project for art and math combined. Display in a window or a room display titled, "WHOooo knows how to make a pattern?" Fun for both home or school. 
Enjoy!
Phyllis
By subscribing, you won't miss posts and your email is never shared or sold.
Follow on Pinterest, too.
linked to the following parties….
Read More