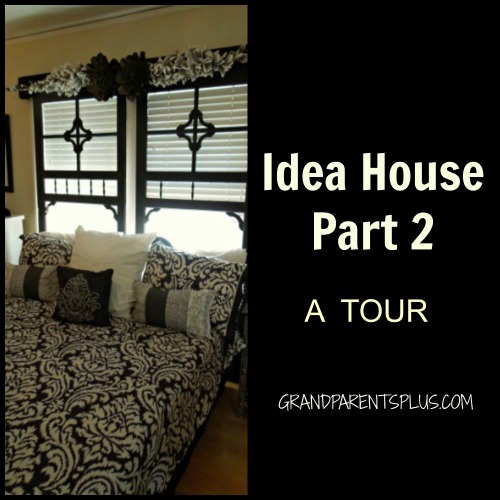 This is the second post from the Idea House.  Hope you enjoy the tour. There are so many great ideas in this room. Perhaps, they are just what you are looking for. Seeing other people's creativity always gets my brain going and spurs more ideas for future use. Does it do the same for you?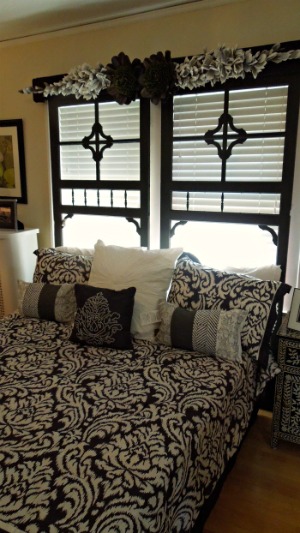 The black and white decor really makes a dramatic impact!. When you walk into this room, you say, "WOW!"
The window valance is merely a board covered with black fabric. On the board are metal black wall decor flowers. The white silk artificial flowers are added to each side. This makes a stunning valance and accents the vintage screen doors used as a headboard. Great pillows and a spread complete the look!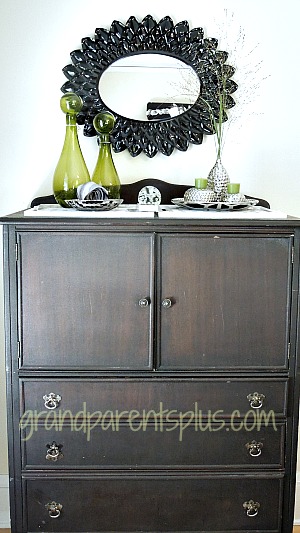 A black painted antique highboy, makes a great statement opposite the bed.  Over the highboy is a black framed mirror.    Using green glass gives just the right pop of color.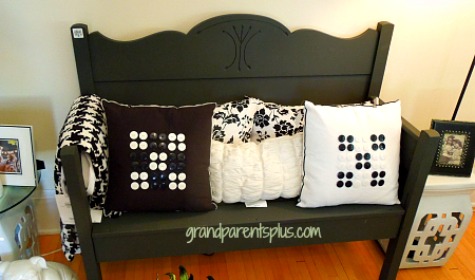 An outdoor bench painted black makes a perfect accent alongside the bed. The pillows and throws give more texture and design to the room. Notice the detail of the pillows. For those that sew, these would be easy to make. If you can sew a button, you can do this!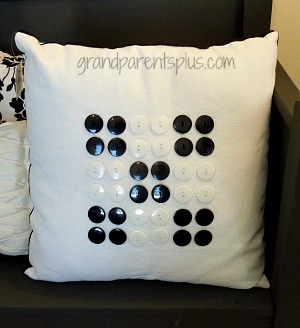 The side table and lamp looked great alongside the bed. Again, a fabric accent for the lamp is easily done!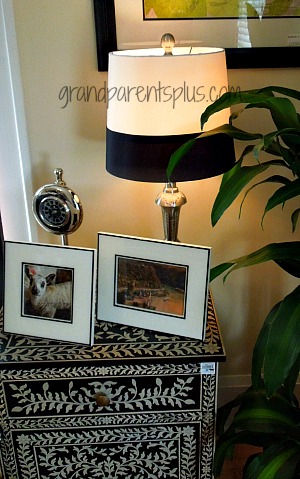 The jewelry board is assembled from terra-cotta clay pots painted black. A small round mirror is glued inside for a little sparkle! The pots are glued to the board and provide a place for hanging necklaces and bracelets. Try this on an old shutter!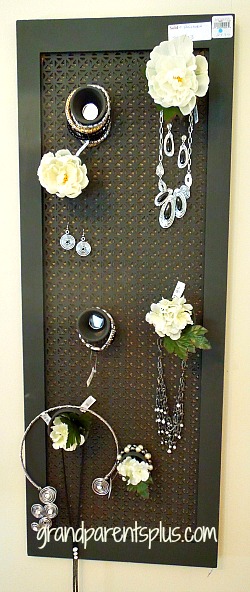 Here is a side view….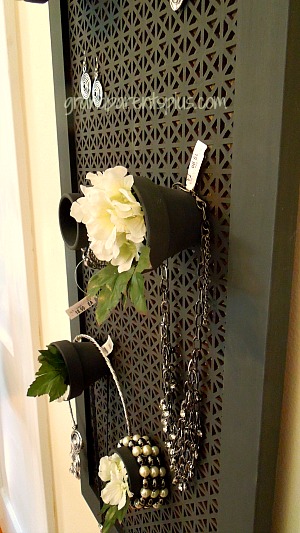 I loved this next idea! Almost any object would look good highlighted with a frame. The delicate black wire baskets really stood out when framed.  The baskets are attached directly to the wall.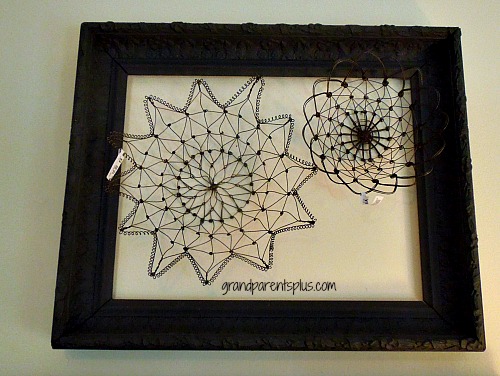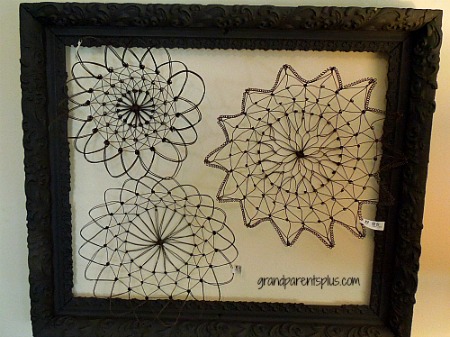 This bedroom was very small in size, but made a big hit with viewers.
Which idea did you like best?
While these ideas were not my own, I hope you enjoyed the tour of the Idea House's Black and White Bedroom!
Thanks for stopping by,
Phyllis
If you missed Part 1, click here
More ideas from the Idea House to come in Part 3
Subscribe to future posts or follow on Pinterest or Bloglovin!
This post linked to the following parties…..
Pin It
Read More