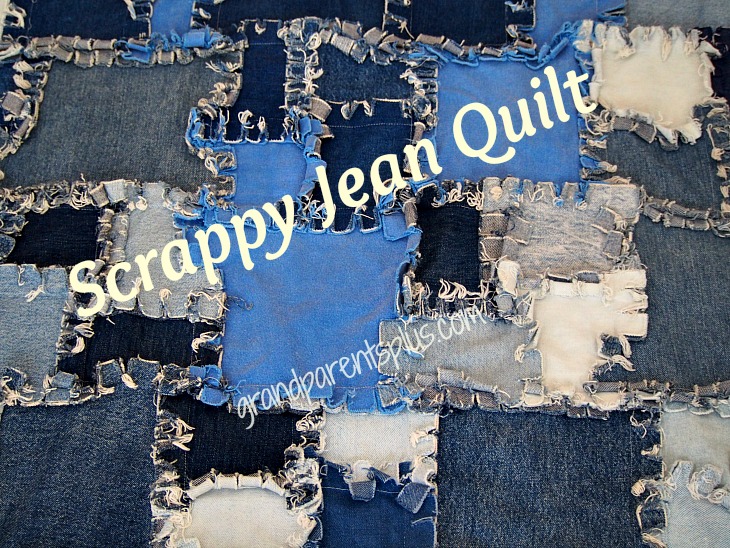 What does one do with old jeans? Well, make a Scrappy Jean Quilt! Outdated, out-grown, and worn-out  jeans are perfect to recycle or upcycle into a wonderful quilt. Lots of variation in the blue jean shades adds texture and interest to the look of the quilt.
As I found jeans that would work, I just cut the squares and set them aside. When I felt I had enough for a lap quilt, I went to work putting them together. What I really liked about this quilt is there is no backing and no binding! Once you sew them together, cut and wash it,  it is done!
Step 1
First, I cut the large 9 inch squares. The others are 5  1/2 inch squares. For every large square, you'll need 4 small squares. My lap quilt is 7 x 9 completed squares. Out of the smaller pieces, cut the 5 1/2 inch squares.

Step 2
After cutting, sew the 5 1/2 inch squares together to form a 9 inch square. Use a 1 inch seam allowance with wrong sides together! Remember, the seams are to the front side! This will look awful at first!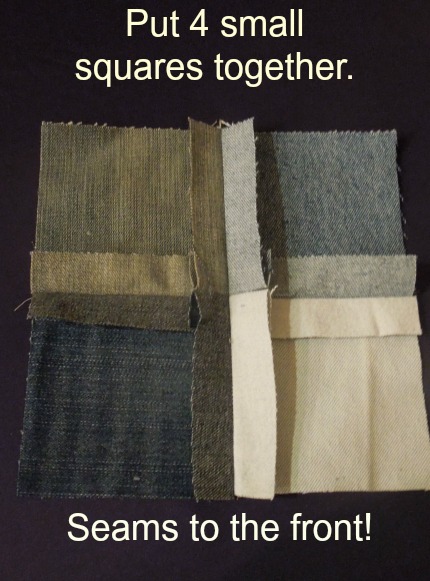 Step 3
Start putting the plain squares and 4-square blocks together.
Start with a plain block and then add a 4 square block alternating as you go. The next strip starts with a 4 square block and then a plain one. This way, they will fit together.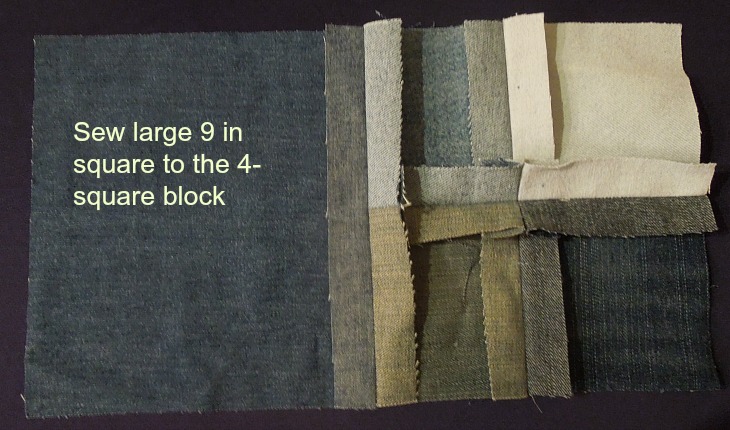 The picture of the Jean Quilt  backside shows the pattern well.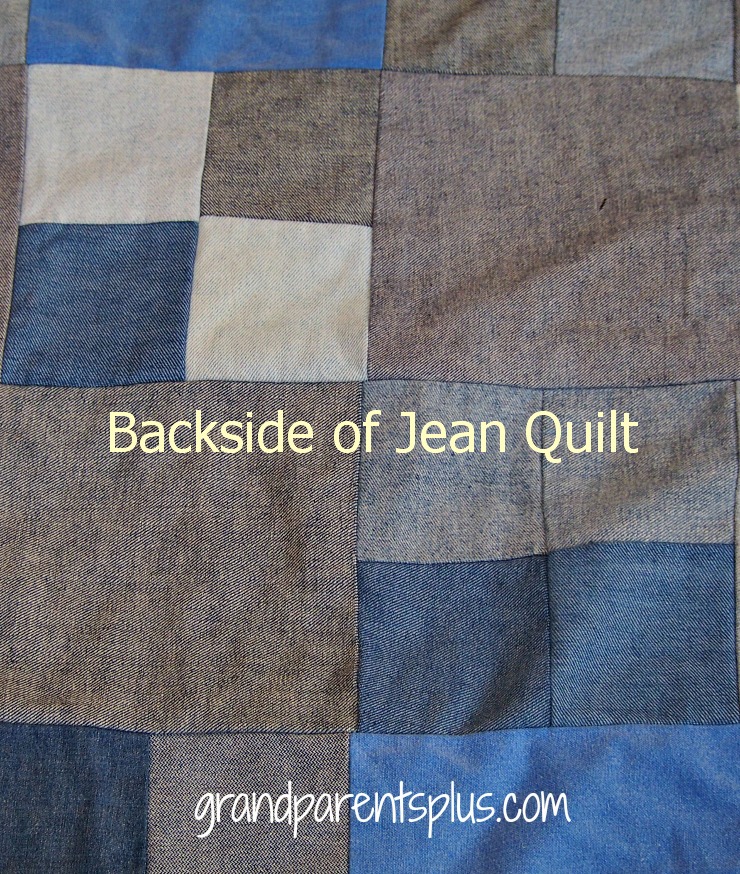 Step 4
When the quilt is the size you want, sew a 1 inch seam allowance all around the outside edges to finish it off.
Step 5
Now, start fringing the seam allowances every half-inch or so. Be careful not to cut the seam itself. You need a really good, sharp scissor for this!
The "scrappy" comes from the seam allowances being cut and fringed on the front side. You may choose between little cuts or bigger cuts. (It is to your liking). After you wash it, the seam allowances get "scrappy" looking as they ravel.  I recommend going to a laundromat to do the washing so your machine doesn't get filled with threads!
Wash and dry a couple of times. Each time, the Jean Quilt fringe gets better and better.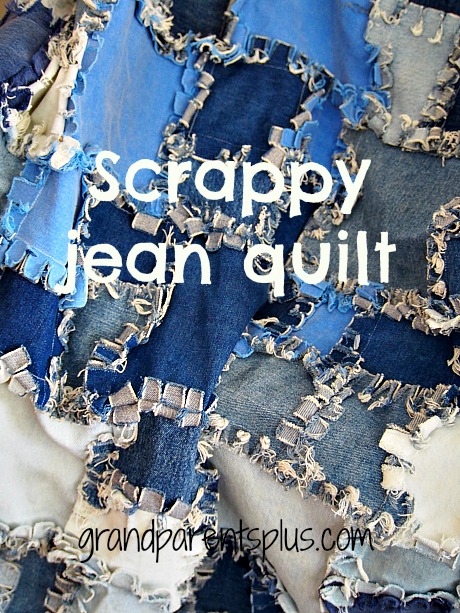 This is a perfect Jean Quilt to make for a teenage boy or girl!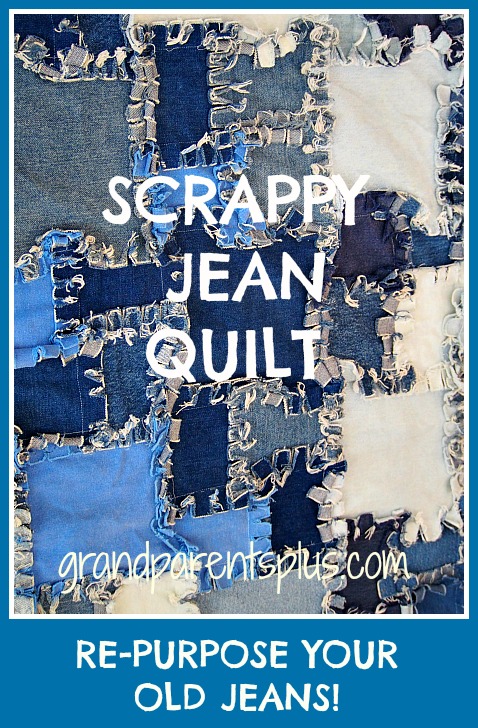 What I like about this project is that you can do a little at a time as you find the jeans  and then piece the whole thing together! It is also indestructible! You can't destroy this! It lasts forever!
Enjoy!
Phyllis
Love to have you subscribe to future posts!
This post is linked to the following parties…..
Pin It
Read More