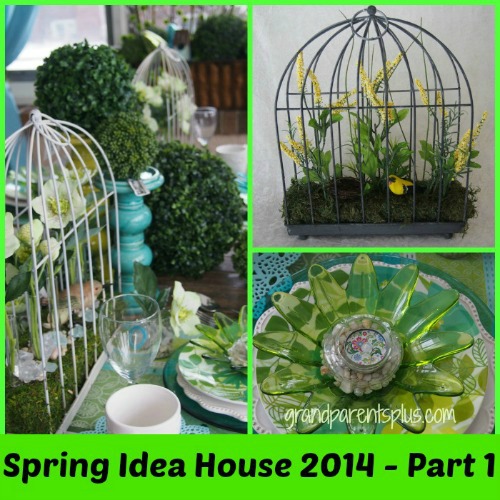 The Spring Idea House 2014 in our area is always a treat for creative minds! There are  new decorating twists and ideas to start your own creative juices flowing. This old house is redone each season by several decorators and  open for tours in Spring, Fall and Christmas. I always look forward to going to be inspired! The home reflects the current trends and mixes them with vintage finds.
There are so many ideas that I will take you through separate areas of the house for each post. This is Part 1!
The first part is the porch entrance. As you walk in there is an old rustic table set in turquoise and greens.
Notice the cute bird cages on the table and the turquoise trivets used as coasters…..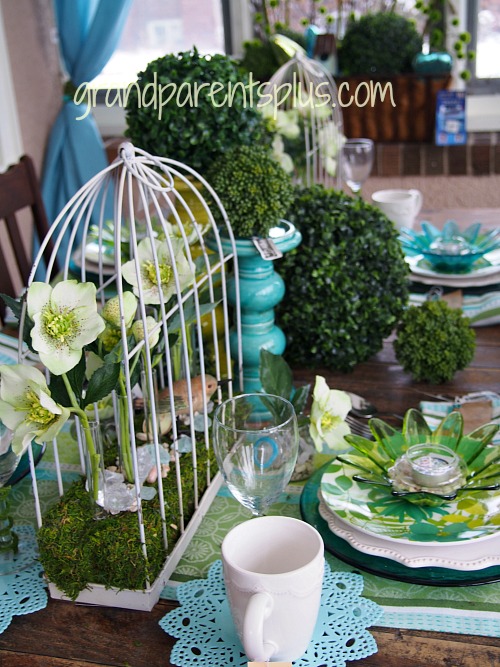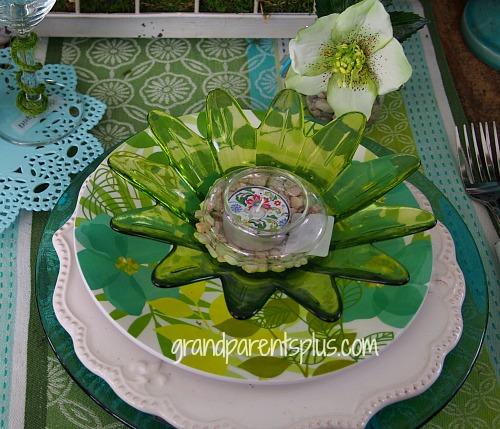 I noticed that they used floral foam wrapped in a sheet of artificial moss. Vials are filled with astromeria and stuck into the floral foam along with rocks and an artificial bird. OK! I can do that!  I knew I had most of the supplies at home.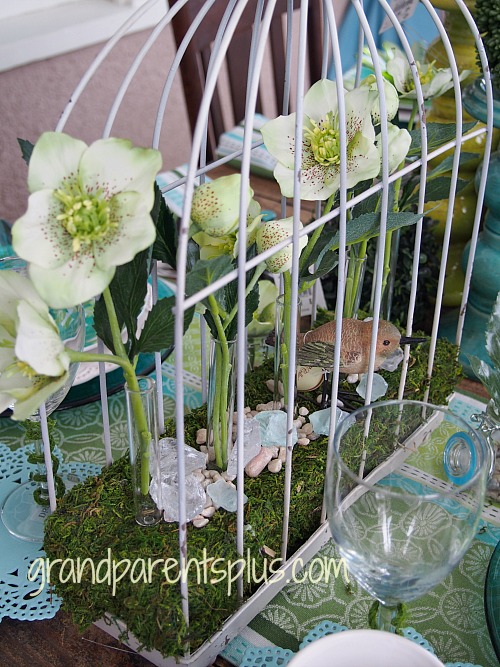 Here is my version although I didn't use the vials, but just stuck the artificial greens right into the floral foam.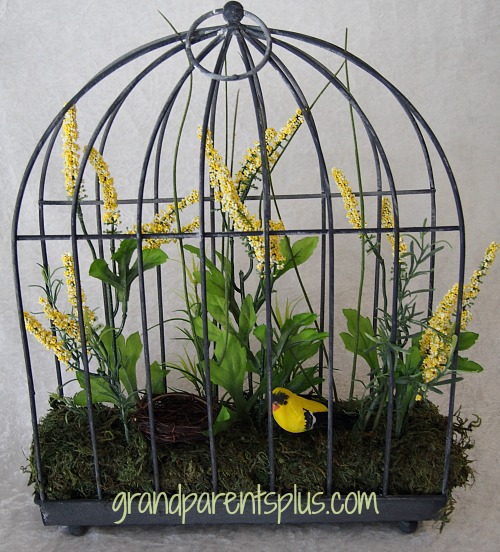 Here's my version on my table. I loved the narrow centerpiece as my table is long and narrow!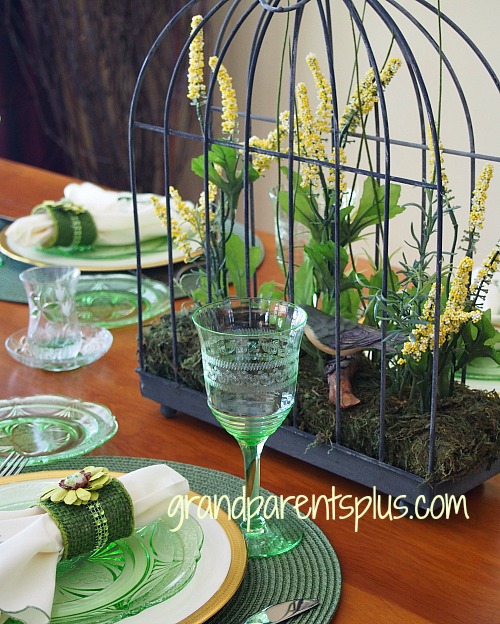 On their table, they used a simple idea of brown paper wrapped around a napkin attached by a pin and used as place cards.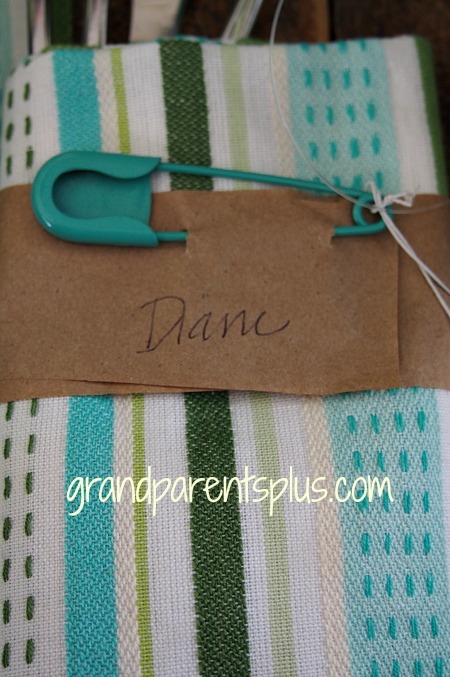 This display was on a side table of the porch. The candles are wrapped in an artificial palm leaf. They used artificial Boxwood balls throughout the house on candle holders, in cages, window boxes, and hanging from lights.

A salvaged window is hung as art with metal butterflies added as an accent.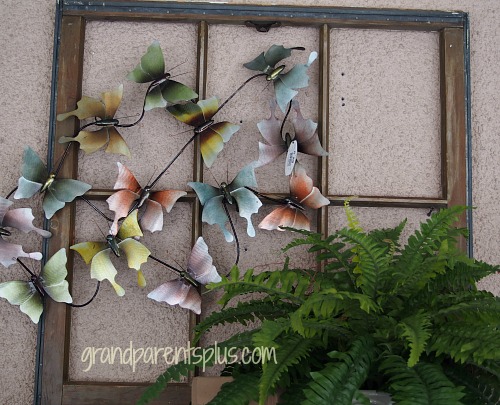 Interesting spring window box inside the porch.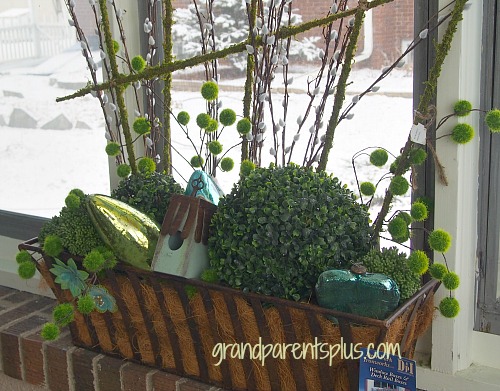 Did you find some spring inspiration for your home?
What was your favorite detail in the Spring Idea House – Part 1?
I'll continue with Part 2 – the Dining Room and Kitchen – in another post!
Be sure to subscribe so you don't miss future posts!
Thanks for stopping by,
Phyllis
Follow on Pinterest and Bloglovin!
This post is linked to some of the following sites…….
Pin It
Read More