Valentine Cream Cheese Delights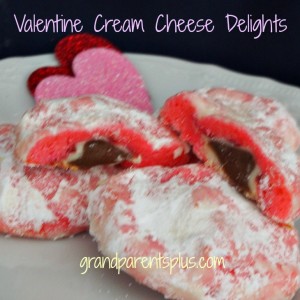 Looking for a new delicious cookie for Valentine's Day? Try these pink Valentine Cream Cheese Delights!  You can't resist them!  Not only do they look pretty, but just one bite into this flavorful cookie with a wonderful chocolate or raspberry surprise inside, and you'll be hooked!
They make a pretty addition to any Valentine cookie plate! After tasting them, your family will request them each Valentine's Day and in between as well! Let the kids help put the surprise in each one!
Valentine Cream Cheese Delights
Ingredients:
1  cup butter
1  c. granulated sugar
6 0z.  cream cheese (room temperature)

1  tsp. almond extract
3 tsp. baking powder
2 cups flour
Red food coloring
Powdered sugar
Chocolate candy or  Kisses ( I used the raspberry flavor Kisses),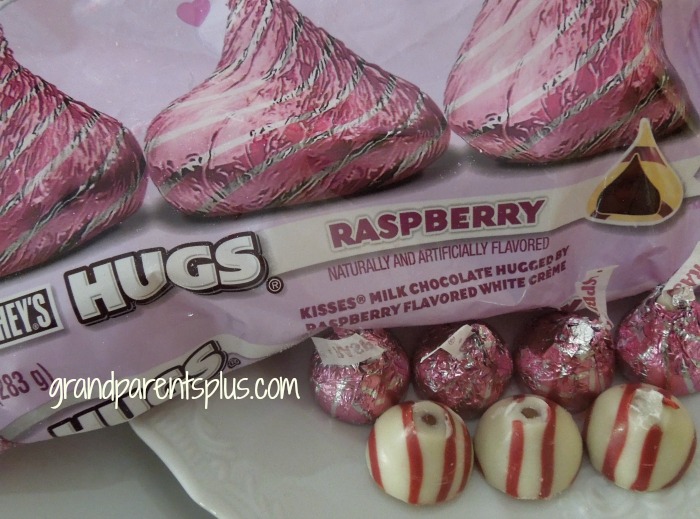 Directions:
Cream butter, granulated sugar, cream cheese, and almond extract until fluffy. Add red food coloring and beat in. Add baking powder and flour until well mixed. Chill 1-2 hours.
Coat hands with a little flour and shape into walnut-sized balls around a piece of candy (if using Kisses, break off the top peak -). Be sure candy is totally covered with the dough. Bake on ungreased cookie sheet at 350 degrees for 12-15 minutes. (Watch so they don't brown.) Cool slightly to handle. Roll in powdered sugar. When thoroughly cool, roll in powdered sugar again. Makes about 3 1/2 dozen.
 Let the cookies cool completely. The inside will look like this……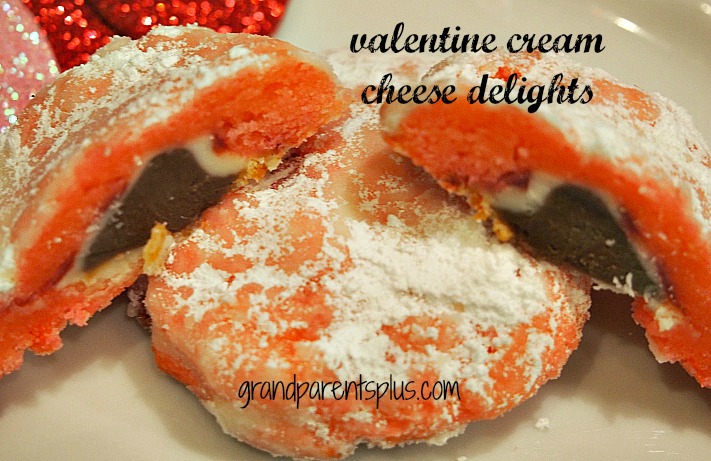 YUM!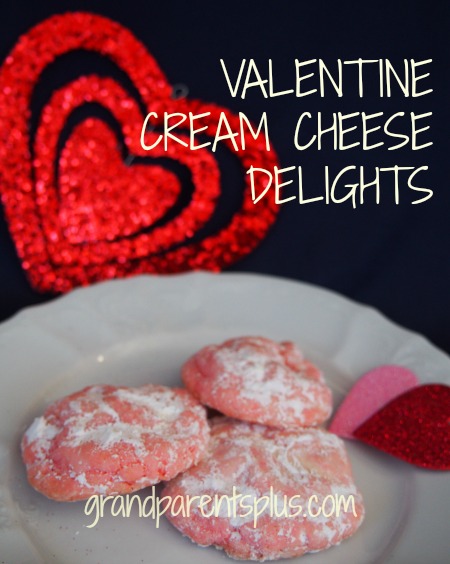 I'll bet you ate the top peaks of the Kisses, right?
Enjoy!
Phyllis
You're invited to subscribe to future posts and follow on Pinterest or Bloglovin.…
This post is linked to the following parties……
Pin It