Whimsical Spring Arrangements
The cute little bunnies, ducks, and chicks that you see in stores are hard to resist. Well, last year I bought a few on clearance (75% off)  and this year made a couple whimsical spring arrangements with the bunnies and ducks.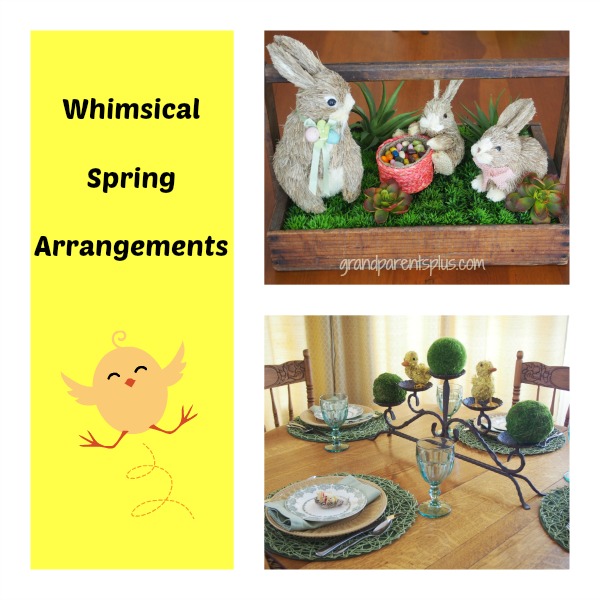 For the first one, I used a vintage berry carrier. By just placing some artificial grass on the bottom, adding the three different size bunnies, and placing artificial succulents here and there, the arrangement is complete.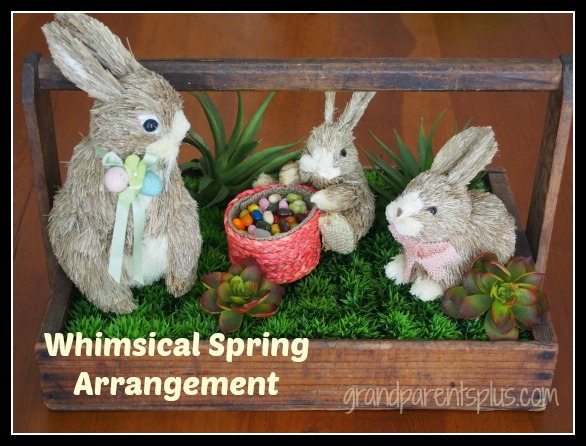 I used this arrangement as a centerpiece.  Notice those little bunnies on each placesetting….those I got for 12 cents each! I happened to find them at 90% off of sale price! Such a deal!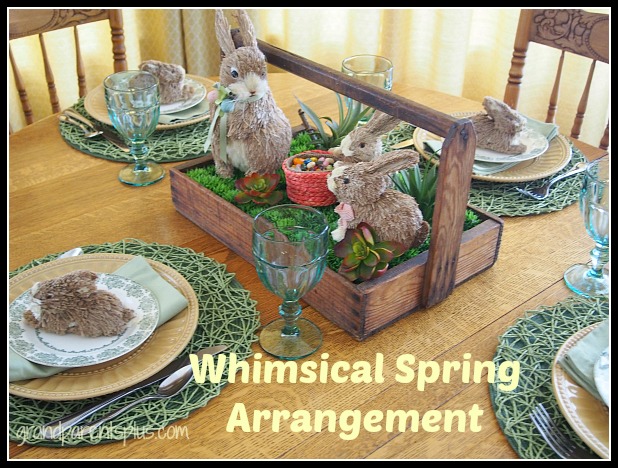 Use those whimsical animals perched on a candle holder and alternate with green moss balls.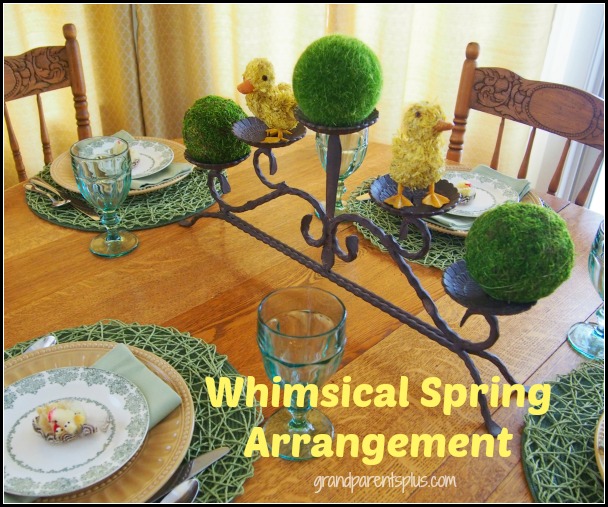 The little feather chicks in a nest were purchased some years ago in Germany. I just love the detail. They're cute to use with a place-card.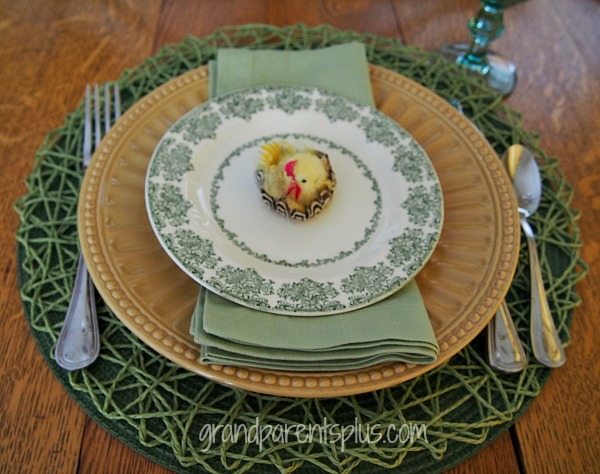 Perhaps this gives you some ideas on how to use those bunnies, chicks, and ducks in a whimsical spring arrangement of your own.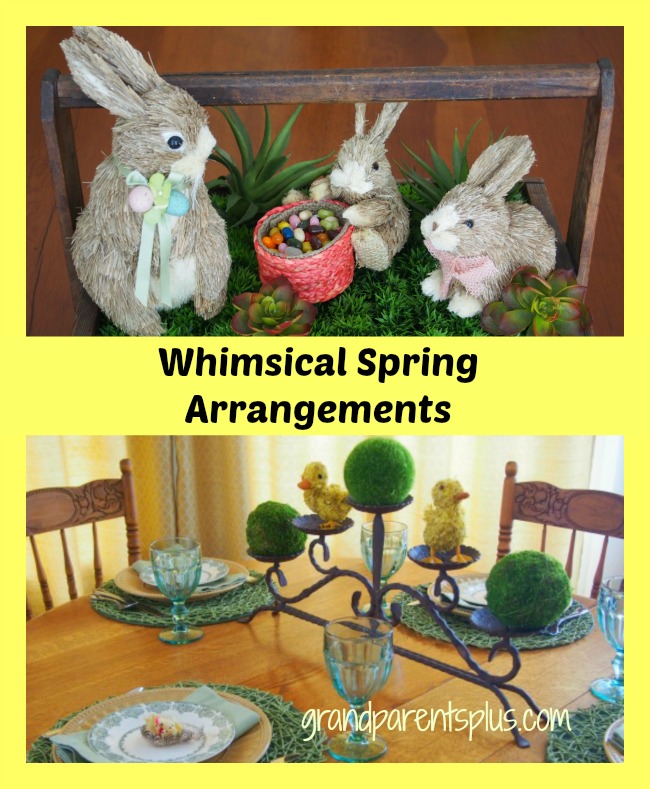 Now, watch those sales and take advantage of them for next year!
Phyllis
By subscribing on the sidebar, know that your email is never sold or shared!
Follow on Pinterest, too.
linked to the following parties…
Pin It