Winter Walks = Healthy Fun
Winter Walks Provide Healthy Fun for the Entire Family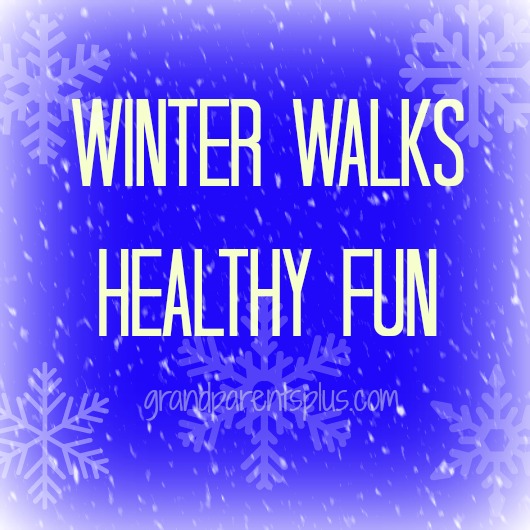 The temperature may be plummeting and the snow might be falling, but winter is a great time to get out into the bracing air and take a walk around local parks or even into the countryside.
Get your children bundled up into their warmest clothes and head outside on an adventure walk full of frost-covered forests and frozen lakes.
Warm clothing is vital
The winter weather is not a reason to sit huddled indoors watching the television and this is a beautiful time of the year for walks provided you take adequate protection. Warm clothing including those padded jackets with hoods, woolly hats and scarves are a must to keep out the chill. If you're intending on rambling over some country terrain then invest in some durable, waterproofed footwear. The right footwear will make it a lot easier for children to scramble through snow and muddy paths without suffering the discomfort of getting their feet wet.
Get outside, get healthy
A good walk will help to beat that winter slump, can enhance your mood and is a great low-impact aerobics activity. Any type of exercise will bring health benefits and walking is an easy way to be healthy as well as allowing you to get that daily dose of vitamin D. Buy a pedometer for each person in the family and keep a record of how many footsteps you take on each walk – it only takes 2000 footsteps to complete one mile. With kids, you can make it a game and calculate the number of steps in one week! Not only are you getting exercise, but improving math skills, too!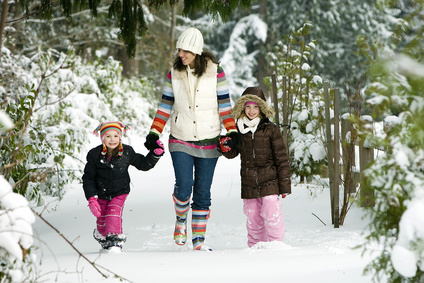 Turn walks into an adventure
If your children are slightly against the idea of heading outdoors then turn the walk into an adventure. Visit a special preserve, park, historical site, or countryside for your walk, Winter adds an extra dimension to walks due to the frost or snow-covered landscapes and it's a great time for some family photographs. Adding some activities such as wildlife spotting or finding animal tracks can turn what would seem like a tedious chore for children into a fun activity. Kids love winter activities so get them away from video games and TV and have a winter adventure outside together!
Walking in groups is a fun social activity regardless of the season and it's something that can be undertaken by people of all ages. Get the entire family involved, bring the dog and spend some time this weekend exploring new scenery and sights in and around your local area.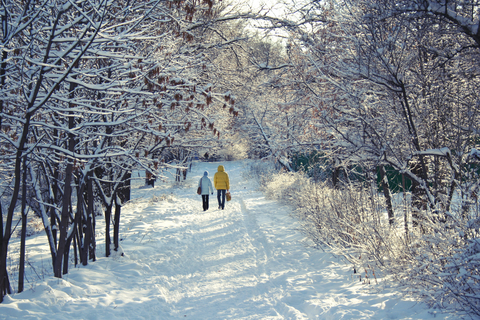 Now instead of sitting inside, get out and take a walk! It's beautiful, healthy and fun!
Enjoy!
Phyllis
This post is linked to many of the following parties….
Pin It