Angel Ornament
What a darling memory ornament to have each child make or use as a place-card for the table.
Materials:
Picture of child ( you can print this out from your computer on regular paper and enlarge as needed)
coffee filters
(for smaller ornament use 1-4 cup coffee filters and 6 inch doilies –  regular filters use 8 inch doilies)
doilies 6 or 8 inch diameter depending on size of coffee filter
tacky glue
stapler
glitter, glitter paint or glitter glue
tag board or used file folder
pipe cleaners, if desired
decorations
Directions:
Fold coffee filter into thirds
Fold doily in half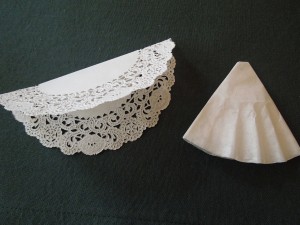 Staple the doily to the coffee filter.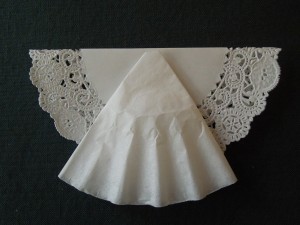 Glue picture to a piece of cardboard  (or use an old file folder) and cut out together.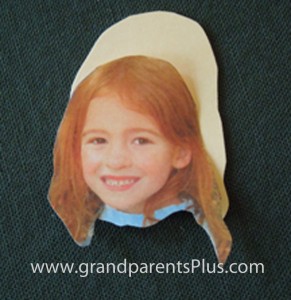 Glue head to the angel body.
Add glitter ( I used glitter paint which doesn't leave glitter all around), bow, halo (I used a small garland section),  and ornament hangar.
Use these ornaments to show each person's place at the table and afterwards hang on the tree.
This is simple enough for kids to make their own.
Just cut their pictures out and let them assemble the rest.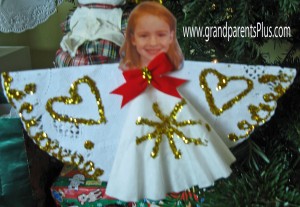 The arms are not necessary if kids put them together!
My granddaughter used glitter glue on this ornament.
If you don't have pictures to use, just use an oval and add some hair and let the kids make the face.
They still turn out cute.

If using as a place-card, cut  1-2 inches off a toilet roll and fit the angel around it to make it stand.
Be sure to date the back of the ornament.
Remember the real reason for Christmas!
.
Pin It