Turkey Tootsie Pop Holder – Video Tutorial

This is from the archives……..
 This little Turkey Tootsie Pop Holder makes a fun addition to your Thanksgiving table! Use it as a candy favor for the young ones or a napkin holder for the adults. You probably have the felt and eyes already in your craft supplies so the cost is very inexpensive for this darling turkey! It doesn't take very long to make. If using as a Thanksgiving craft, cut out the pieces and let the kids put them together!
Turkey Tootsie Pop Holder – Video Tutorial
 Materials
Felt colors (thin felt) : brown, light brown, red, black, white, gold and other colors for feathers
Brown felt – Cut 2   – 3″ x 3  3/4″ rectangles  for body
Cut 7- 2″ x 2  1/2″ felt rectangles for feathers – various colors

Cut 1 – 2″ x 1″ felt rectangle for the head  – light brown
Cut 1- 1″ x 1  1/2″ felt rectangle for wattle – red ( or a red pipe cleaner)

Cut 1 – 1  1/2″ x 1  1/4″ black felt rectangle for hat
Small narrow band from white felt for hat band
Small square of gold felt for buckle on hat
Small gold triangle for beak
2 small  googly eyes or small white circles from felt

embroidery thread or any dark thread (or machine stitched, too)
Watch the video….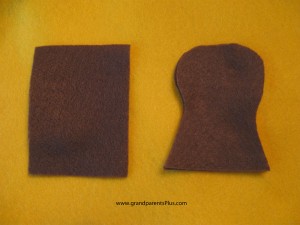 Cut two from brown felt for the body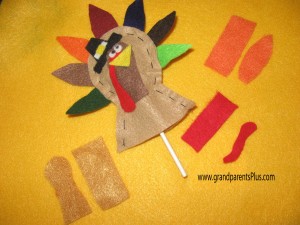 Stitch around the body making sure the narrowest part is large enough for the Tootsie roll pop.  (Be sure it is a minimum of  1 and 3/4″ wide at the narrowest part of your stitching.)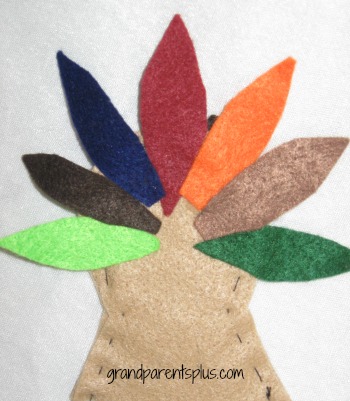 Glue feathers to the back.
Add remaining details. Each one has an individual personality!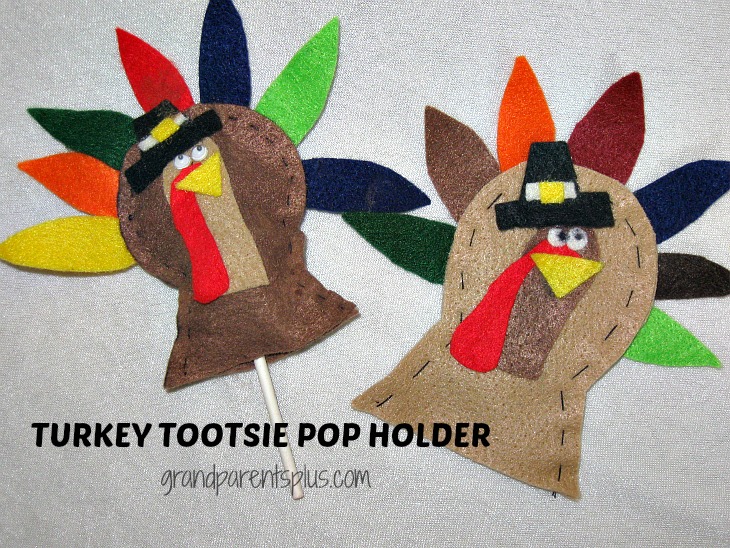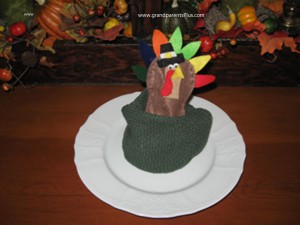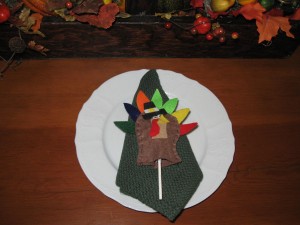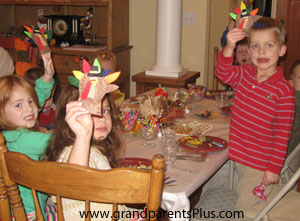 Happy Thanksgiving!
Phyllis
This post is linked to the following parties……
Pin It