Easter Cross Craft
While this is classified as an "Easter art project", this Origami Cross Craft has real meaning. Easter is not about the bunnies, chickens, eggs, and candy. All those things are fun, but Easter is really about Jesus paying our debt on the cross.
Doing this craft will give you lots of time to talk about the real meaning of Easter with your child. 
Now, on to the tutorial…..
If your child can fold paper, they can do this project. If they have difficulty folding the paper, an adult can pre-fold the paper for them and they can assemble the pieces from that point.  Start with either 3 inch square post-it notes or cut paper into 3 inch squares.  Actually, post-it notes work great and save you the work of cutting , but they are more expensive. Use neon copy paper or post-it notes for a punch of color.  Construction paper is too thick for folding so use it only for the background.
Step 1
Fold the paper in half.
Step 2
Fold the paper to form a V  by folding one corner of the folded top to the half way point and the same with the other corner. See picture….
Step 3
Fold background paper both horizontally into 1/3rd  and vertically in half. This gives you a lightly creased line to follow and place the folded pieces.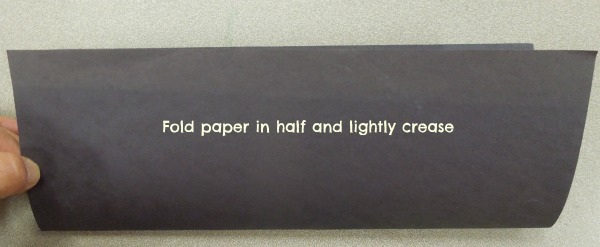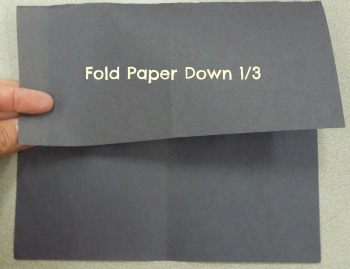 Step 4
In the center, place 4 of the origami folded papers with the points touching to form a square.
Step 5
Place other folded papers slightly inside the previous one working out in each direction to form a cross.
Easy, isn't it?  Any size square of paper works, but you need  a consistent size for this cross. Smaller squares make a lovely 3-D Easter card. The small squares are harder to fold, however.
Display your Easter Cross Craft to remind you what Easter is really about!
Jesus, God's Son, came to pay for our sins on the cross. He conquered death and rose again. We have the choice to accept Jesus as our Savior, and receive the gift of salvation, choosing to live for Him each day. What a precious gift – the promise of eternal life with Him!
Celebrate the gift of salvation this Easter!
He is Risen!
Phyllis
I invite you to subscribe to future posts!
Follow on Bloglovin and Pinterest, too!
Post linked to the following parties…..
Pin It
Read More